Why Alleppey is a Sweet-Spot for Romantics this Valentine's Day
Who does not wish for a dreamy destination to head out to this Valentine's Day? Every single one of us is looking for an offbeat Indian destination to visit and woo the special person of our lives. Be it a restaurant, an activity or a completely romantic destination for a quick holiday, we are all in pursuit of something special and fascinating. But what if we told you we found a sweet spot of all things you were intending to do this Valentine's Day?
From indulging in a candlelight dinner and having conversations under star-lit skies to sharing your bond with your lover on the lap of nature, we found a destination that blends all of these quite beautifully. In God's own country, say hello to Alleppey – one of India's most romantic destinations.
Why? Here are the reasons!
Sweet-spot for Romantics this Valentine's Day
1. Houseboats:
If you have been intending to woo your lover for long and hold his or hands forever, you should show them a glimpse of your future – more like how their life with you would look and feel like. You should show them that it is going to be surprises galore and full of moments and memories. For a positive response, you must have the perfect setting and backdrops and the picturesque locations of the backwaters of Kerala are the ideal places to propose to your lover. The houseboats, especially, take full care of all your requirements, as you slowly travel through the backwaters of Kerala.
With the entire houseboat to yourself, you can get it decorated with special lightings and sets to make the occasion more special and set the mood right. When the houseboat is cruising through the idyllic paddy fields over the horizons of the setting sun, you can abruptly cut the conversation you were having and go down on your knees. You can get musicians to add a special touch to the proposal by getting them on board and asking them to play his or her favorite songs. To end the day, you can get your lover's favorite meal cooked and served under the stars by the master chefs. Sounds too filmy? This is an everyday scene on the houseboats. It's time to bring out the romantic in you here in Alleppey.
2. Food:
Kerala takes its food seriously and takes pride in it too. It should because of the culinary delight you have signed up for when in Alleppey. From fresh catches of fish and seafood to delicacies made of coconut oil and milk, the Malabar cuisine is to die for. The Malabar biryani, the range of pickles – prawn pickles – puttu and kadala curry, Malabar parotta, prawn curries and more, the indigenous spices and flavourings of Kerala will show you a glimpse of the rich heritage and culture of the state simply on your plate. Oh yes, how could we forget banana fritters and palada pradamam – a kheer like a dessert made during Onam. With fresh toddy available on demand on most places across Alleppey, the gastronomical treat you are bound to experience is phenomenal.
3.Get Pampered:
We are sure you would have heard about Kerala Ayurveda. Well, this Valentine's Day it is time to fix up an appointment and get yourself and your lover pampered. Of all the stress that your work life is giving you, it is time to retreat and rejuvenate and make time for good health and companionship with your partner. There are amazing spas and traditional Ayurveda centres that offer you rejuvenation in terms of massage and diet, making you feel fresh and electrifying for the weeks and months to come. It is a divine experience you can't miss out especially the chance to get pampered together for a good life.
Book one of our Kerala Packages to celebrate your valentine's day one of the most romantic places in India.
4. Kayak: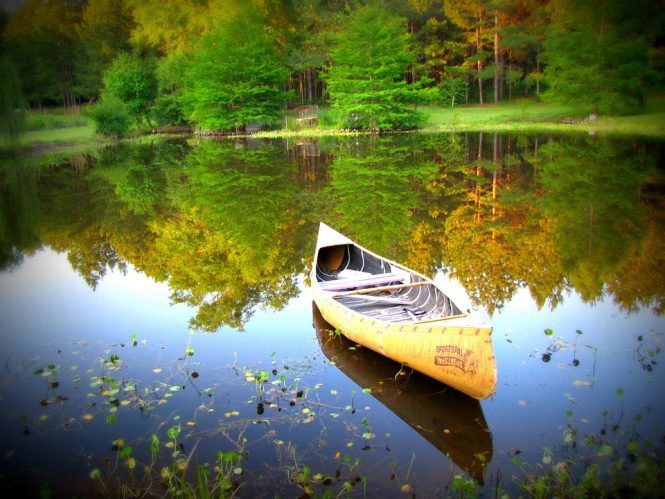 Full of backwaters, Alleppey is perfect to venture out on a kayaking tour. There are several tour operators out there who can arrange for a kayaking tour. The place is famous for its migratory and indigenous species of flora and fauna that make it great for personal viewing. Pack your camera and binocular, grab that kayak row and explore nature up close and personal with the kayaks. Along your way, you will be surprised to stumble upon smaller settlements, boats, churches and a few monuments tucked away from tourists.
5. Kuttanad: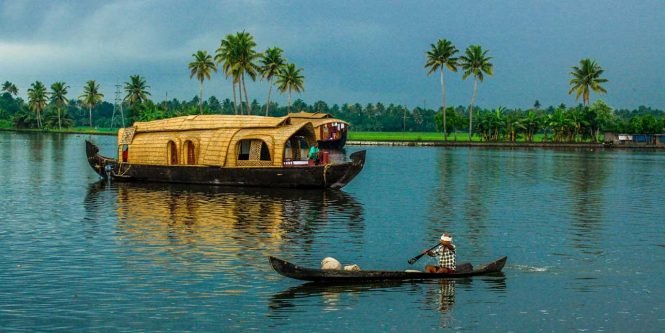 One of the most serene places in Alleppey is Kuttanad and unfortunately, it is also the underrated one. Most people who are on their houseboats tend to overlook this place but we recommend otherwise. Known as the rice bowl of India, Kuttanad is all about paddy fields, coconut trees, fishing avenues, spice fields and backwaters connecting all of these together. You would be surprised to note that Kuttanad is one of the globally important agricultural heritage systems. Apart from the serenity it offers, the place is perfect for couples to share a special bond amidst nature and all the beautiful things it has to offer. You can either take a houseboat or a shikara to visit Kuttanad. Our Kerala tour packages will allow you to enjoy the true bliss of Kerala backwaters.
Apart from these recommendations, there are also the beaches that offer you more special moments and private space. To sum it up, Alleppey is as beautiful as it gets and if you are looking for a romantic getaway with your lover, your pursuit ends here with Alleppey. With very less time left, book your couple tickets and head to Alleppey this Valentine's Day and remember it for the years to come.