The Alluring and Exciting Nightlife in Bali
The Alluring and Exciting Nightlife in Bali
Your exotic Bali Holiday would be incomplete without experiencing its enticing nightlife. Though Bali is a paradise during the sunsets, there is more to it after sundown than during the day. The nightlife of Bali is exciting because of the elegant ambience, exotic locales and the scrumptious food on offer. While bar hopping is a popular Bali tradition, there are many other things you can do in the incredible Bali. The nightlife in Bali serves a wide range of crowds, budgets, and styles for all kinds of people. While Legian, Seminyak, and Kuta are the most popular places among the tourists for some fantastic nightlife experiences, Sanur, Nusa Dua, and Ubud can also be considered for some quiet nightlife.
With rows of pubs, nightclubs, and bars that have their own speciality, the nightlife in Bali is pretty much attractive for all the night owls. Apart from the bars, there are also some places that serve some scrumptious meals on the roads during the nights. While in Bali, you can go clubbing and let your hair down for the night, or you can enter into a world of yours by exploring the beautiful streets of Bali. No matter what it is or where you go, you will surely have fun as long as you are in Bali!
Here is a Short Guide for an Amazing Nightlife in Bali:
1. Nightclubs: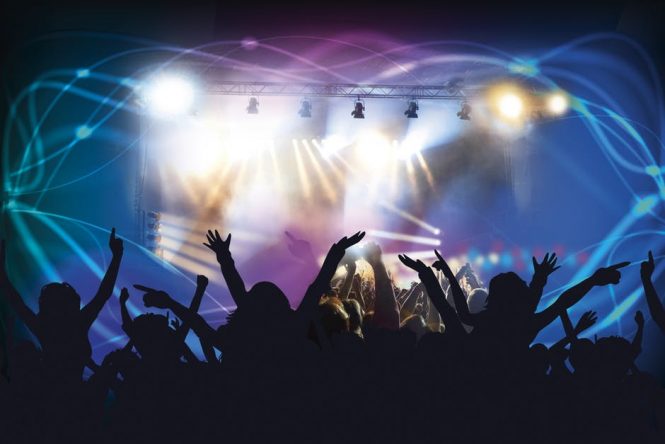 With the onset of midnight, Bali transforms into a party animal with many clubs and bars that feature clubbing scenes. There is a great range of nightclubs and bars that play some pumping bass music to fill all the dance floors with party enthusiasts. You can stay in the nightclubs until sunrise and head over for beautiful sunrise views in the Bali beaches. Most of the nightclubs are spread over the southern regions of Legian, Kuta, and Seminyak with some spots around Bukit. The nightclubs in Bali are the perfect combination of sounds, sights, surroundings, and tastes that will take you to a world of your own. Most of the clubs have international DJs on board who will play some of the best beats you have ever matched your steps on. So, as long as you are in Bali, all your nights will be entirely lit in some way or the other.
Must Try: SkyDome Super Club, Mirror Bali Lounge and Club, Bounty Discotheque, Jenja, and OPIVM Nightclub.
Opening Hours: Most of the clubs will be open from 10 pm until late midnight or mornings.
Location: Kuta, Seminyak and Nusa Dua have the best nightclubs in Bali
2. Night Markets: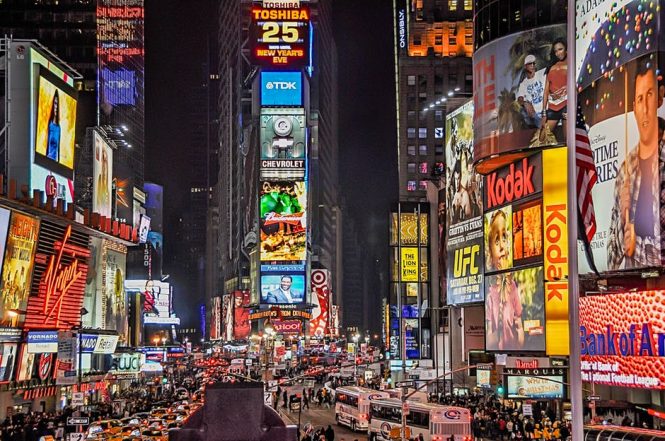 If you are in for some truly heavenly shopping experience along with fine dining; then Bali night markets have got you covered. Often referred to as Pasar senggol or pasal Malam; the night markets in Bali are the wealth of this destination. It is almost like these markets never sleep. They operate right from the morning and extend the entire night with some new stalls getting opened after 6 p.m. Apart from these stalls, you can also devour some of the best traditional Balinese cuisines in the local food stalls amidst the shopping stores. The place may seem slightly chaotic, but it is worth all the efforts to make to explore these streets of sheer fun and excitement. Make sure you don't miss out on the local street food offered in this place.
Must Try: The local street food of the Balinese cuisine.
Opening Hours: The night markets usually operate from around 6 pm to late night.
Location: There are night markets in almost all the places across Bali.
3. Traditional Dance Performances: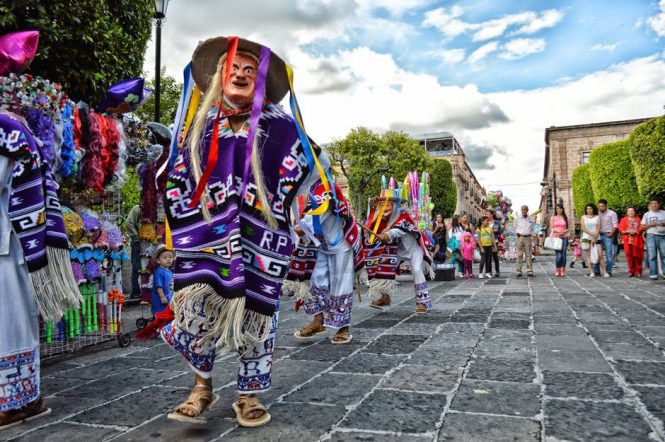 Out of all the theatre and live shows that happen in Bali, the traditional dances staged against the mystic temple backdrops are the best. With its unique storytelling skills paired with dramatic sounds and lighting effects; the theatre shows in Bali will transport you to another world. Right from culturally acclaimed traditional dance performances to modern theatre shows with beautiful choreography, Bali has its own style of narrating local folktales and ancient Hindu epics. All the performers come together to give a lively and cheerful performance in specially designed costumes including some wonderful aerial acrobatics. Be it any form of storytelling; there can't be a better way to spend your night in Bali. Tickets for most of these shows are sold at the venue itself, while some of them can be booked online. All-in-all this is a pretty exciting experience that will make a place in your heart forever!
Must Try: Traditional folklore and depiction of the Hindu epics in the form of dance.
Opening Hours: These performances usually happen somewhere around 6 pm to 7 pm in the night.
Location: Uluwatu Temple Amphitheatre, Surya Mandala Cultural Park at Tanah Lot, Bali Agung Show at Bali Theatre, Devdan Show at Nusa Dua Theatre, ARMA Open Stage, GWK Cultural Park, Jambe Budaya Barong Dance, Putra Barong and Kris Dance, Sahadewa Barong Dance, and Sari Wisata Budaya Baring and Kris Dance.
4. Bars and Pubs in Bali: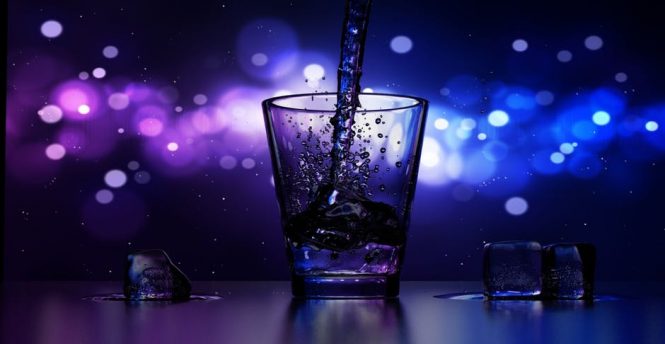 Be it a simple cold beer like Carlsberg or Bintang or alcohol on the rocks, most of the bars and pubs in Bali are open until late night and pave the way for a comfortable night with friends. Ranging from locals to imported ales, lagers and stouts, the venues in Bali have a great collection of beers that will satisfy your craving for the drink. Apart from this, there are also many other kinds of alcohol with live sports or a game of pool to make your night. There are also beer gardens that are set up on the beach and some Irish pubs with lively bands that will make you want to stay back there forever.
Must Try: You should definitely try the various kinds of beers that Bali has to offer.
Opening Hours: Most of these bars and pubs open in the afternoon hours and operate until midnight.
Location: SKAI Beach Club, HQ Beach Club, Romeo's Bar and Grillery, Old Man's Beer Garden, Gracie's Kelly, Star Beer Garden, Mama's, The Plumbers Arms, Posers Pub, and Nyoman's Beer Garden.
5. Cabaret Shows:
Add a little glitz and glamour to your nightlife in Bali by spending a night witnessing the crazy yet classy Cabaret shows. This island is known best for its unique Cabaret shows that will make all of your heads turn with their live performances. Be it a dinner accomplice or entertainment on your sunset cruise, Bali's Cabaret shows are all kinds of fun and excitement. Almost all the streets in Bali come together to feature some drag queens and lookalikes of celebrities who team up to put together an act with flashy dresses and stage spectacles that are fun to witness. Each show is based on different themes that will take you to a different world. Most of these shows are LGBT -friendly and are performed by people of all kinds. The Cabaret shows in Bali are sure to add glamour to your nights!
Must Try: Celebrity look-alike shows in the streets are believed to be very much fun. So don't miss out on them!
Opening Hours: Most of these shows happen after 10 pm in the bars.
Location: Frankenstein's Laboratory, Bali Joe, Mixwell Bar, Vi Ai Pi, Bali Hai Cruises, Bali Beach Shack, and Bounty Cruises
6. Gay Bars:
There is something for everyone on the island of Bali. In specific areas around Seminyak, there are a couple of bars and clubs that mainly focus on the nightlife of gays in Bali. These LGBT friendly places are meant for all kinds of people to spend a fabulous night in Bali. Though these bars are termed as gay bars, most of the straight people also come here to experience a different kind of nightlife. These bars mainly focus on the LGBT community and give them the utmost freedom to have fun in their own way. This place is the best to visit even for straight people to spend an evening that is entirely different from the rest. The best part about these bars is that they are all located in the same place, and hence you can easily go on bar-hopping.
Must Try: Try your hand at the unique cocktails served at these bars.
Opening Hours: Most of the bars open in afternoon hours and operate until late night.
Location: Mixwell Gay Bar, Sky Garden, Bali Joe Gay Bar, Facebar, Bottoms Up Bar.
7. Rooftop Bars:
If you are vexed up with regular bars and pubs, then these rooftop bars are the best choice for you. These places are blessed with some international diners which are perfect for all the partygoers within prescribed limits. The multi-storey hotels in Bali have come up with the idea of rooftop bars for all the people who consider sky to be their limit. People from all areas gather together under the stars to celebrate a night of their own. It is one of the most exciting experiences of nightlife in Bali which should not be missed! The rooftop venues pay the way for a lively atmosphere with perfect settings, amazing vibes, eclectic selection of drinks, and most importantly, its incredible views! The rooftop bars are one of the most classy nightlife experiences of Bali with some light music to spend a chill night dancing away.
Must Try: These bars offer some vivid cocktails that you should not give a miss.
Opening Hours: Most of the bars open in the afternoon hours and operate until late night.
Location: Rock Bar, Double Six Rooftop, Moonlite Kitchen and Bar, Velvet and Hypnotized, Smoqee Lounge and Sky Bar, Sky Garden Rooftop Lounge, Unique Rooftop Bar at Rimba Jimbaran Bali, Haute Rooftop, Grow Up Rooftop Bar, and Vertigo Rooftop.
8. Beach Clubs:
Last but not the least, the Beach Clubs and Shacks in Bali are to die for! There is a great mix of beach clubs that line up the entire southern coast hidden below the pristine cliffs. Most of these seaside retreats host a local setup that is the best to spend a perfect evening alongside gorgeous Bali sunsets. Some world-class chefs serve the best street food that you can have in Bali within these clubs paired with fresh cocktail combinations that will give your mouth a little roller-coaster ride. Most of these beach clubs are meant to get the Mediterranean style vibes for this tropical island which is becoming the most popular holiday destination in recent times. No matter what, Bali has always been known for its beaches, and what is perfect than spending a night in one of these?
Must Try: Munch on some delicious tapas and yummy snacks prepared by skilled chefs.
Opening Hours: Most of the beach clubs open in the evening around 6 pm and operate until late night.
Location: Ku De Ta, Sundays Beach Club, Potato Head Beach Club, Finn's Beach Club, Azul Beach Club, SKAI Beach Club, Komune Beach Club, Cocoon Beach Club, Karma Beach Bali, and Vue Beach Club.
FAQs:
1. What are the Best Places to experience Bali Nightlife?
 Bali has a fantastic nightlife in all the places. However, the best can be found in the southern parts of Nusa Dua where there is a significant concentration of bars and nightclubs.
2. What are the Best Street Foods in the night markets of Bali?
 Balinese cuisine is regarded to be one of the best cuisines in the world. Most of their street food is all about smoked grills and fried words. The most famous street food is the chicken satay which can be made of either lamb of chicken meat. It is a stick with spicy marinated chicken pieces lined up on a grill.
3. Which Theatre Shows are famous in Bali?
 There is a wide range of shows performed by the Balinese people. Among these, the barong and Kris performances, legong and Joged dances and Kecak dances are the best.
4. What are the Best Places to spend a Peaceful Night in Bali?
 If partying and clubbing is not your cup of tea, then head over to the live music performances in local bars to spend a laidback evening.