Best Couple Friendly Places to Visit Near Bangalore for a Romantic Vacation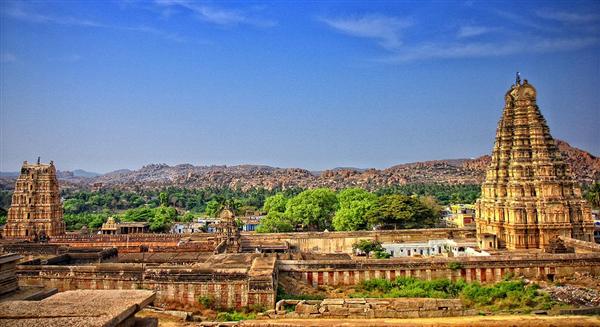 Couples like to visit new places to find some personal time and re-kindle the warmth in their relationship. Those living in Bangalore have abundant vacation spots to choose from. Destinations like Coorg, Sakleshpura, Hampi, Badami, Gokarna, Udupi and a lot more are very close from Bangalore and ideal for couples to escape to for a romantic vacation.
Here are some of the best couple friendly places that you can choose from:
1. Kodaikanal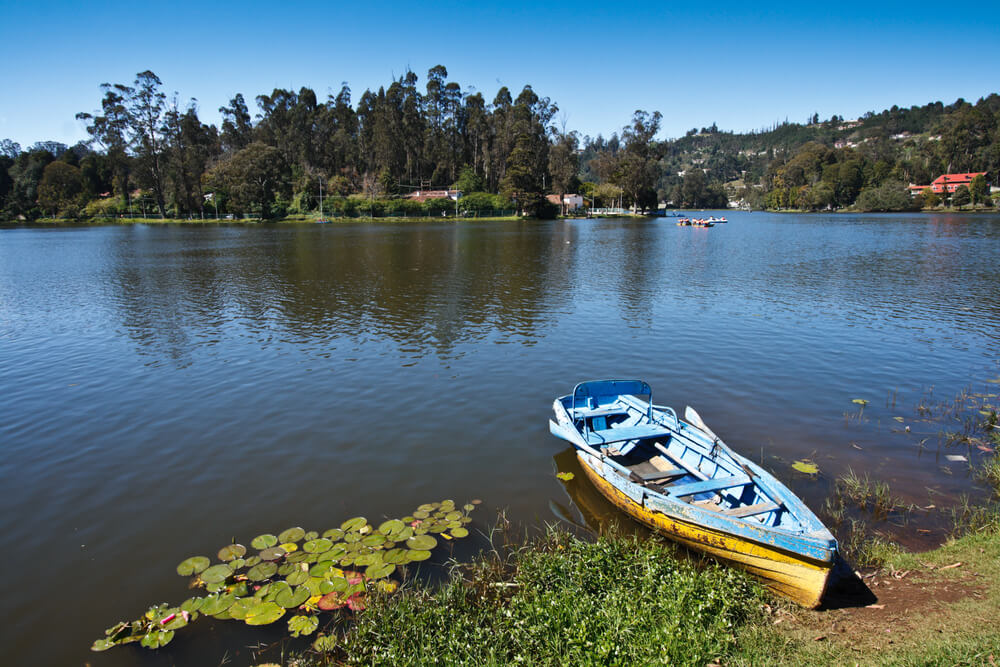 The scenic Kodaikanal is 8 hours away from Bangalore. Its natural beauty and gorgeous views of the Western Ghats hills is simply enchanting. Kodaikanal welcomes travellers from all walks of life. The luxury seekers can stay in Kodaikanal where most of the resorts and luxury hotels are located. The laidback travellers can choose to spend their time in Vattakanal and enjoy the hippie vibes of the place. Kodai Lake, Berijam Lake, Mannavanur Lake, Guna Cave, La Saleth Church, Vattakanal Falls, Pambar Falls are a few of the must-visit places in Kodaikanal.
2. Pondicherry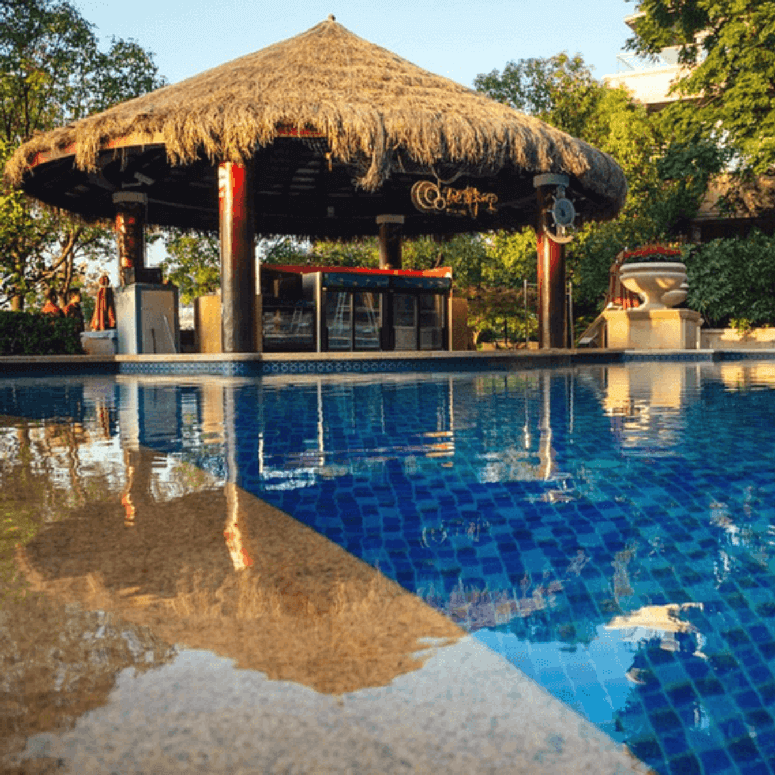 This quaint French settlement is counted among one of the best places to visit near Bangalore as it offers an eclectic vacation experience. With many beautiful beaches, mangroves and the historical establishment, exploring Pondicherry is simply a treat. The French Town still carries the essence of the French heritage in its lanes and houses. You can also spend a few days learning yoga and meditation. Auroville, Auro beach, Serenity Beach, Rock Beach and Botanical Gardens are some of the must visit places here.
3. Ooty, Amongst must visit couple friendly places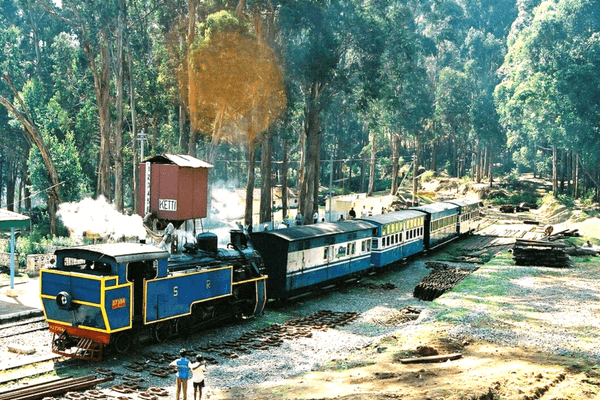 Ten hours away from Bangalore, Ooty is one of the few scenic destinations that has retained its old school charm. Dotted with tea gardens, the fun toy train ride and the many gorgeous waterfalls, it is a treat to spend a vacation here. Visit the waterfalls, go for a boat ride in Ooty Lake, explore the tea gardens of Coonoor and enjoy the uninterrupted views of nature from the top of Doddabetta Peak during your vacation in Ooty.
4. Wayanad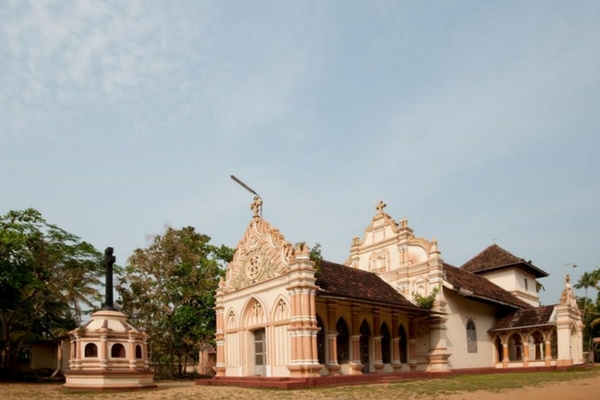 Wayanad in Kerala is just 10 hours away from Bangalore which makes it one of the most pleasant escapades. Bestowed with scenic charms and pleasant delights of the Western Ghats, Wayanad is merely splendid and mesmerizing. The presence of many resorts and tea houses make it a perfect place to spend a few days with your loved one. Hiking to the top of Chembara peak and visiting the heart-shaped lake is one of the most pleasant adventures here.
5. Goa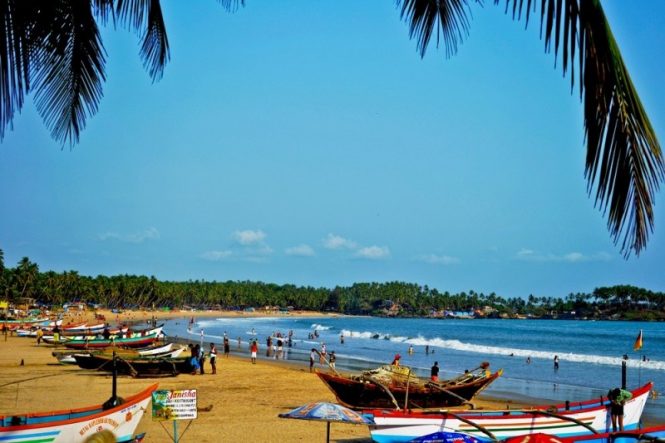 Goa is an overnight journey away from Bangalore, which makes it the best destination for a long weekend or even a week-long vacation. Couples love visiting Goa because it has so much to offer and one would never get bored of the pristine beaches spread across one of the longest coastlines in India. The North and South parts of Goa are known for different settings and are visited by couples depending on the kind of activity they want to indulge in. If you're going to experience the party scene, then Baga and Candolim are where you should be. South Goa offers a more luxurious and laidback vacation experience.
6. Kabini National Park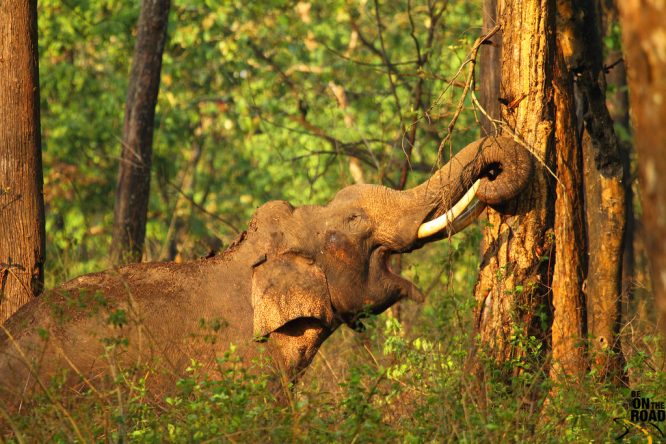 Kabini is one of the destinations that you cannot ignore. This national park is one of the most beautiful places in the state, showcasing a diverse variety of flora and fauna. Kabini National Park is famous for its safaris because of guaranteed tiger sightings. Its location on the bank of River Kabini makes the setting more tranquil and romantic. Apart from Tigers, you'll also find elephants, deer and black beer roaming in the wild. The resorts here are perfect for the couples who want a break from the mundane affairs of the city.
7. Munnar, One of the popular couple friendly places
One of the most magnificent places in Kerala, Munnar is a favourite among those who want a change from the summers of Bangalore. The pleasant weather and tranquil vibes of this destination make it ideal for couples as well as a group of friends who are looking to spend some quality time in the hills. An overnight journey from Bangalore will drop you in Munnar. You can either choose to stay in the city or move into the interiors for a more secluded vacation experience. There are many luxurious resorts around Munnar, offering a delightful and pampering stay experience.
8. Badami
History and architecture lovers would find Badami very fascinating. The whole circuit adorns the wonderful marvels created during the Chalukyan era. The temples are spread across the villages of Badami, Pattadkal and Aihole. You can combine this trip with Hampi or simply choose to stay here and visit the corresponding temples around the region. Guided tours are also available. You can either proceed to Goa or return to Bangalore once the trip is over.
9. Bandipur
Being 4 hours away from the city makes Bandipur one of the must-visit places in Bangalore. Bandipur's forest range divides Karnataka and Tamil Nadu and is very popular for tiger sightings. You can also spot deer, elephants, bison and myriad colourful birds here. The serene atmosphere and lush greenery are perfect to help you rejuvenate and re-ignite the sparks of romance with your better half. Bandipur packages can be combined with Ooty, Mysore and many other places depending on how many days you have in hand.
The best time to visit Bandipur is between July to October when the weather is pleasant and more animals come out in the open in search of water and food.
10. Yercaud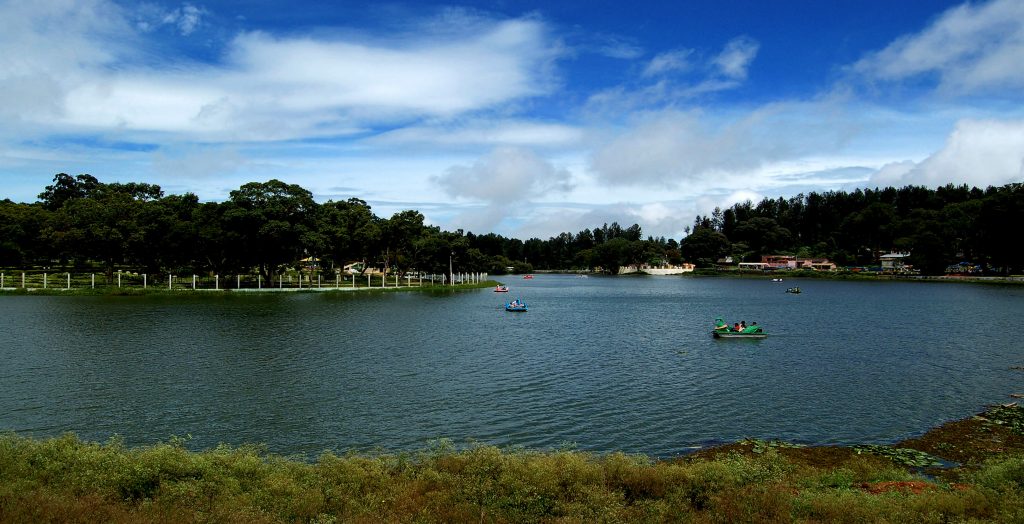 Yercaud is a breathtaking destination, located in Salem district of Tamilnadu. It is frequented by trekkers who come here to enjoy the feeling of walking over the clouds. Because of the abundant scenic attractions, it has also received the titles of 'Land of 7 Forests and 'Jewel of South India'. Since it just a 5-hour drive from Bangalore, it is a perfect option when it comes to planning a trip for an extended long weekend. Anna Park, Lady's Seat, Deer Park, Killiyur Falls, Sri Chakra Mahameru Temple and Shevaroy Temple are a few of the must-visit places in Yercaud.
Suggested Read : Top Beautiful Places to Visit in Yercaud
For more details on the best tourist places near Bangalore, contact our team of experts at Thomas Cook.