Bon Voyage, Senior, with These Travel Accessories Specially For You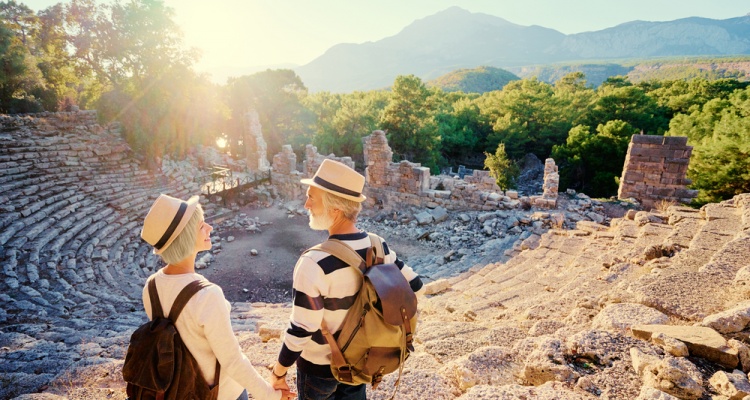 The gentle rocking motion of a wooden chair, the toothless grin of a milk man, the wild laughter of a child, the aroma of cinnamon and cloves, the feeling of sand beneath your feet, the taste of khichdi… the inevitable things that make up life. And, when you've lived for a very long time, you're bound to have collected some of these ordinary, yet extraordinary moments. The beautifully jumbled up pieces that fit together, ever so perfectly.
Now, here's a thought. Having spent most of your years building a career, nurturing a family, fulfilling responsibilities and obligations, don't you think that now is the time to sit back, relax and let the chips fall where they may? Reflect on the good and let go of the bad. But most importantly, start exploring the world. Travelling is the best way to accomplish, this. Because, not only does it change your perspective and broaden your horizon, it also gives you the opportunity to spend some quality time with your partner and loved ones.
But when it comes to travelling, senior citizens must be fully prepared and equipped with the right tools. They must be travel ready and safe. What are these travel essentials? What are the must-haves for older individuals? All these questions will be answered, if you read a little further. Here is a list of travel accessories that you can obtain from Seniority – India's first one-stop destination created especially for senior citizens.
Take a look!
Adjustable Multipurpose Storage Box
Light weight, durable and extremely spacious, this multipurpose storage box is the perfect addition to your travel luggage. It is ideal for storing medicine pills, items of jewellery, loose stationery and other tiny nick knacks that you may need to organise. Equipped with 36 grids that are essentially adjustable compartments, you can customise the space to meet your unique requirements. Built out of high-quality virgin plastic, the container is a portable and convenient option for all types of transportation.
Air Pillow, Must Have Travel Accessories for Senior Citizens
Made from imported soft grade PVC fabric, this superiorly designed air pillow is the epitome of comfort. For all those long journeys that invariably lead to stiff necks and sore backs, the smooth velvety finish will extenuate the feeling of ease and relief. With safety features that prevent air leakage, you can put as much pressure on it as you'd like. It is an exemplary device that inflates and deflates automatically, enabling peaceful sleep no matter where you are.
Medical Compression Stockings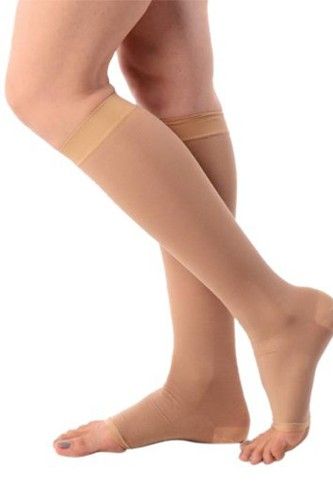 Swelling and leg pain is a common occurrence among senior citizens who suffer from venous disorders. Vissco Medical Compression Stockings provide controlled compression to the legs in order to squeeze out the abnormal backflow of blood towards the heart. Thus, preventing venous stasis and relieving the wearer of pain. Created with Crochet technology, the fabric ensures proper ventilation and reduces sweat. Its anti-fungal and anti-bacterial properties coupled with a skin-friendly composition makes it a must-have product for those experiencing this ailment.
Suggested Read : This Mother's Day, Pamper your Mother and Gift Her a Trip of a Lifetime
Foldable Shopping Trolley Bag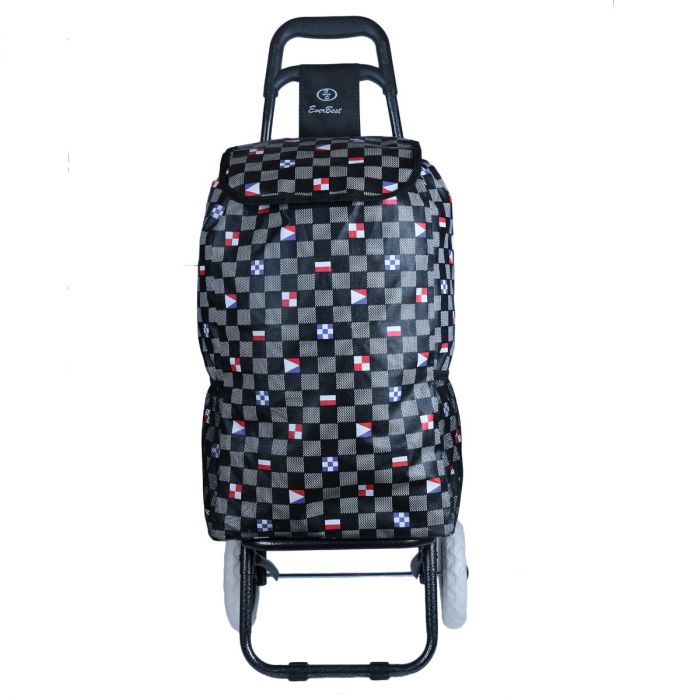 Everbest's foldable shopping trolley bag is pure genius. Essentially a powder coating metal trolley with a satin fabric bag, it can store up to 15 litres worth of capacity. No matter what age you fall under, this bag will aid you in carrying groceries, household items and any object you may have just picked up. You can even stuff in your purse, wallet or hand-bag if need be. And the best part is, you can simply fold it up when you're not using it. The wheels can be removed and the bag folds flat. Equipped with one compartment, two wheels and a Velcro strap, you can stroll this baby around with ease!
Recommended Read : Turn Father's Day into Father's Vacay
Mist Spray Water Bottle
Not only does this amazing bottle allow you to track your water consumption, it also provides solace from the blistering heat of summer. This innovative multi-functional water bottle comes with a spray button to trigger mist and a scale design to monitor your water levels. Now, you don't have to worry about heat strokes or the fact that you're not drinking enough aqua. With a user-friendly design, it is ideal for children, adults and senior citizens too. A truly inclusive composition with a travel friendly handle, this product is indeed magic.
Seniority strives to help senior citizens with specially curated products, specifically selected keeping them in mind. You can browse through their e-commerce platform or even visit one of their retail stores. To know more click here – (www.seniority.in).
We, at Thomas Cook, endeavor to bring to you the best solutions so that you can enjoy travel at any age! Our Senior Citizen packages have been specially curated keeping their needs in mind. The tours offer a wide range of destinations across India and the world and are slow paced and easy. They also include medical insurance, so seniors can rest easy without a care in the world. For more details, please visit senior citizen tour packages