Easy Ways to Help You Make Way Through North Africa – Currency Guide
The first thought that comes to mind when we think of Africa is its wildlife and indigenous species of animals and plants. Not many know of the sight-seeing jewels situated in the northern part of the African continent. Contrary to popular belief, this part of Africa does not house indigenous wildlife. Surprisingly, it's covered by the pristine Saharan desert and surreal, ancient ruins. These North African destinations will transport you to a different world altogether.
While there are beautiful locations to visit in these countries, one needs to be aware of the variety currencies used here. Africa is usually seen as one destination but there are different countries in this continent. Each of these countries have different currency norms and can be confusing for the first-time traveler.
As a rule, major cities will accept cards, local currencies and foreign currencies such as USDs and Euros.  Outside of these cities, however, you will need to use local currencies and you might not be able to carry out digital transactions. Also, not all banks will let you exchange currencies and not all ATMs will have cash all the time.
Africa is a vast and beautiful continent. Once you understand the differences in currencies, the continent opens up to you, baring its bounty of tourist destinations. Here, we have listed 4 popular North African countries and their currency guides, which will help you decided which places to visit  Africa
Shall we begin?
Egypt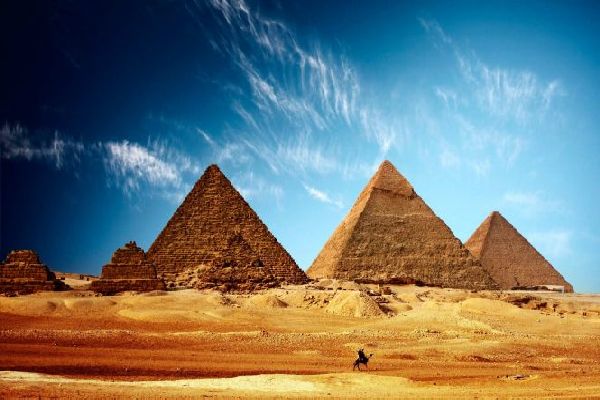 When we talk about Egypt, the first visual that comes to mind is Pyramid. While you must not miss out on visiting the iconic pyramids of Giza, there are other places such as the city of Luxor and the temples of Abu Simbel.
The city of Luxor was the wealthiest city in ancient Egypt and features a spectacular complex of sanctuaries, kiosks, pylons and obelisks. You must also visit the Karnak, the most important place of worship in ancient Egypt. The Valley of the Kings and Queens, which is an ancient burial ground, lies just across the Nile River near Luxor.
The archaic temples of Abu Simbel are fascinating with their high status and frieze carvings. These temples were carved out of the mountainside for Pharaoh Ramesses II in 13th century BC.
Finally, Egypt will surprise you with its diverse wildlife – particularly at the Ras Mohammed National Park. This park is located underwater in the Red Sea and features some of the most beautiful coral reefs in the world as well as enthralling shipwrecks from World War II.
Currency Guide:
While major cities in Egypt will have banks and exchange centres, it is always recommended to withdraw cash or encash traveller's cheques to get local currency. The Egyptian pound is the currency used all across the country and is accepted everywhere. If you are going to stay in major cities and in high-end hotels, then you can use a forex card but if you plan to travel off the beaten track then keeping cash at your disposal is always a good idea.
Morocco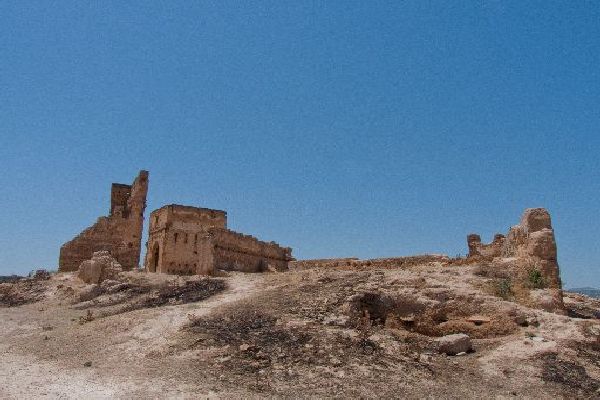 Morocco gives you a taste of rich ancient culture. Cities like Fes and Marrakesh are some of the most remarkable towns. Fes was Morocco's capital for 400 years and boasts of the Merenid Tombs, the Royal Palace and the Mellah, or Jewish Quarter, which is just a taste of what this city has to offer. While Marrakesh is always bustling with tourists and has some amazing Moroccan cuisine to offer, Fes is more authentic and untouched, comparatively.
The snow-capped Atlas Mountains are the best destinations to visit during winters. These mountains are home to North Africa's highest peaks at 13, 667 feet.
Currency Guide:
The official currency of Morocco is Dirham and you will have to exchange your currency at the banks or Bureau de change. American and Canadian dollars and Euros are accepted at most of the places. Exchanging money on the streets is illegal and hence, avoid the lure of these cons, which promise to offer you a better rate.
All your debit cards and forex cards are accepted in all the major cities but if you decide to visit the interiors then it is advised to carry the local Dirhams.
Tunisia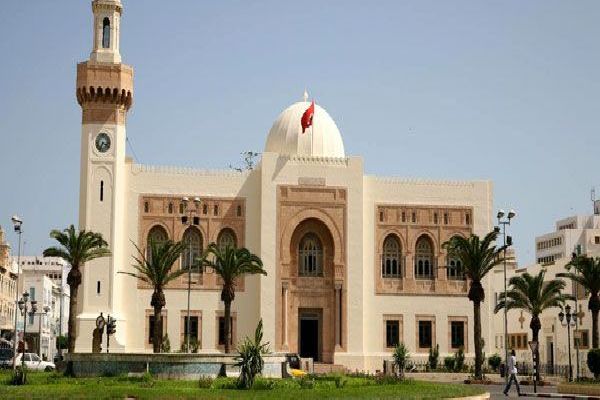 Visit Tunis in Tunisia, the scenic capital city. Feast your eyes on the surreal visuals of ancient ruins in Carthage and the gorgeous coastal village of Sidi Bou Said. Tunis is also home to Bardo National Museum, one of the best museums in North Africa. This museum is set up in an ancient palace and is filled with treasures found at various sites across Tunisia during excavation.
Visiting the Sahara Desert must be in everyone's bucket list. While the Sahara Desert intersects through all the North African countries, the best part lies in Tunisia. Fascinating stone forts, granaries, sand dunes, salt lakes – this is the perfect destination for camping under the stars.
Currency Guide:
You can easily exchange British Pounds, US Dollars and Euros for Tunisian Dinar. Other currencies might not be as widely exchanged or accepted. Hence, it's great to carry these three major currencies while visiting Tunisia. You can exchange the currencies at Exchange offices, banks, post offices and sometimes hotels. Most of the places in Tunisia only operate in cash and do not accept cards. Also, it is illegal to carry any Tunisian Dinars outside the country. So, make sure while leaving you don't have a single Dinar in your pocket.   
Algeria
This is a beautiful country surrounded by the Mediterranean coastline with stunning Roman architecture and lush green landscapes. The city of Algiers is the capital of Algeria and a major tourist attraction in the country. Some destinations worth exploring in this city are the Dar Hassan Pacha mansion and streets that have an old-world charm to them.
Visit Oran city to explore The Casbah, Le Theatre and some beautiful mosques. Take a trip back in time to the city of Annaba.
The ruin of villages and temples in this city reflect the charm and richness of ancient Algeria. Batna is the agricultural hub of the country located between the Sahara and Atlas Mountains. It is filled with cultural centres and cinema complexes and echoes Algeria's love for art and expression.
Currency Guide:
Algeria is yet another cash economy and the use of traveller's cheques and cards is almost non-existent. USD and Euros can be exchanged easily at the International airport and banks. You can use your cards only at 5-star international hotels. Though there are ATMs in the country, most of them might decline international cards. Only major cities such as Algiers and Oran have a few ATMs that dispense cash consistently and accept forex cards.
While travelling through North African countries can be a trip of a lifetime, it is imperative to pay attention to the currency norms in these countries. You wouldn't want to ruin one of your best trips scouting for a bank or getting stuck because of unusual currency norms. Follow our currency guide and leave all your money worries aside.
However, our help doesn't stop at this currency guide. Thomas Cook offices are present all around the world. If you face any exchange related issues while travelling in North Africa, just call up Thomas Cook assistance and we'll make sure that your problem is addressed. With Thomas Cook, let go of all your concerns and enrich your soul with everything North Africa has to offer. Click Now to know more about Africa Tour Package