This Father's Day gift memories that last forever: 10 last-minute getaway ideas
While you were lost in your studies, society cricket matches, cartoons, crushes, and other fantasies, your father was toiling hard to ensure you could do so, without you having to care about life's problems. Although this debt cannot be repaid, wouldn't it be great if you could do something in return for your old man, albeit small father's day gift?
Perhaps a trip to the destinations will be a good father's day gift
Beaches of Goa
The smallest state in India, Goa is famous for its pristine beaches that are thronged by tourists from around the world. Exuding a relaxed vibe, this destination is perfect for a trip with your dad and a best Father's day gift as it offers virtually everything for everyone. If your father loves solace, then the beaches of Arambol, Tiracol, Mandrem, Palolem, Betalbatim, Cola, Agonda, and much more in the north and south Goa offer just that. A couple of beers with your old man on these beaches may help you both connect with each other once again. Your dad loves pulsating nightlife? There is no other place like Goa when it comes to parties. You two can head to the numerous clubs and bars in any part of the state, which play everything – from techno to local music. If your pop loves to venture into the unexplored, head to the secluded Kakolem beach in the south, where it is said that the tigers roam at night.
Jungles of Jim Corbett National Park
Jim Corbett National Park in Uttarakhand is the place you must take your father to if he loves jungles and/or wildlife photography he will surely enjoy your Father's day gift. The oldest national park in India, the Corbett Tiger Reserve is home to the endangered Bengal tiger, as well as leopards, elephants, barking deer, sambar, Himalayan black bears, langurs, and several other wild animals. Take your old man with you on the twice-a-day Jeep Safari, deep into the jungle and see the wildlife in their natural habitat. You photographer dad will be snapping pictures in this park non-stop, possibly capturing an award-winning snapshot. If relaxing in serene forests is his preference then the Garjia Temple or the Corbett Water Fall is where you two should head to. Spectacular views and tranquillity will be your constant companions at these places.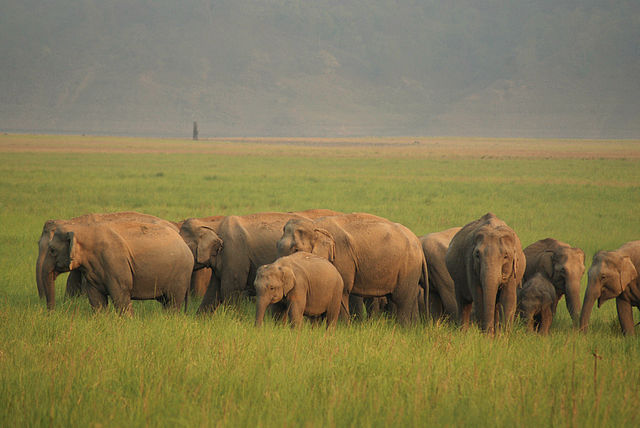 French cafés of Pondicherry
The union territory of Pondicherry, now known as Puducherry, is perfect for those wishing to escape the grinds of daily lives. If your dad loves places of relaxation, then this new age–meets–old world destination is where you both should head to. Affectionately called as 'Pondy' the union territory is unique in India as it was one of the few places under French rule. In Pondy, you get to see French-sub continental aesthetic in hotels, restaurants, and shops. The internationally known Sri Aurobindo Ashram and Auroville in the union territory attracts numerous spiritually minded visitors. If peace and tranquillity is what you are looking for, then don't miss the 'French' part of town that has quiet streets with colonial-style houses. Shopping, French food, cheap beer, yoga, and meditation all await you and your father in Pondicherry.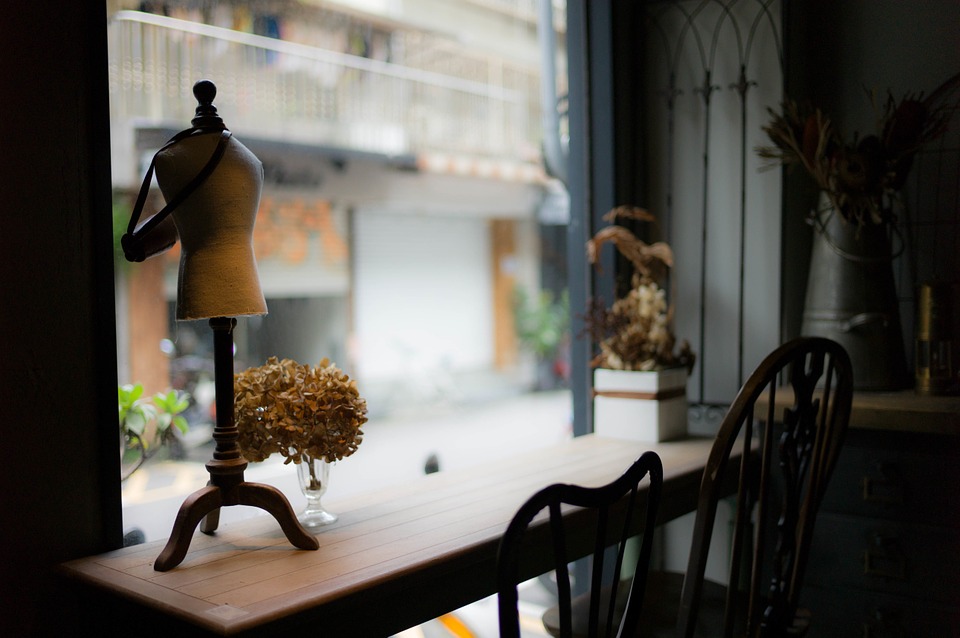 Cruise down the Yamuna Expressway
'Overspeeding kills, but driving within safe limits thrills' – if your old man believes in this mantra, then you should definitely drive down the Yamuna Expressway. Stretching for 165 km, this state-of-the-art 6-lane Expressway connects Delhi to Agra and vice versa. It is the longest controlled-access stretch of expressway in India as of today. Starting from Greater Noida and ending at Kuberpur in Uttar Pradesh, this roadway can also double up as a runway for defence aircrafts. You can push your vehicle to speeds of up to 100 km/h on this expressway. You will have to pay toll in order to drive on the Yamuna Expressway. Don't miss out on this one-of- a-kind drive as it is worth every penny.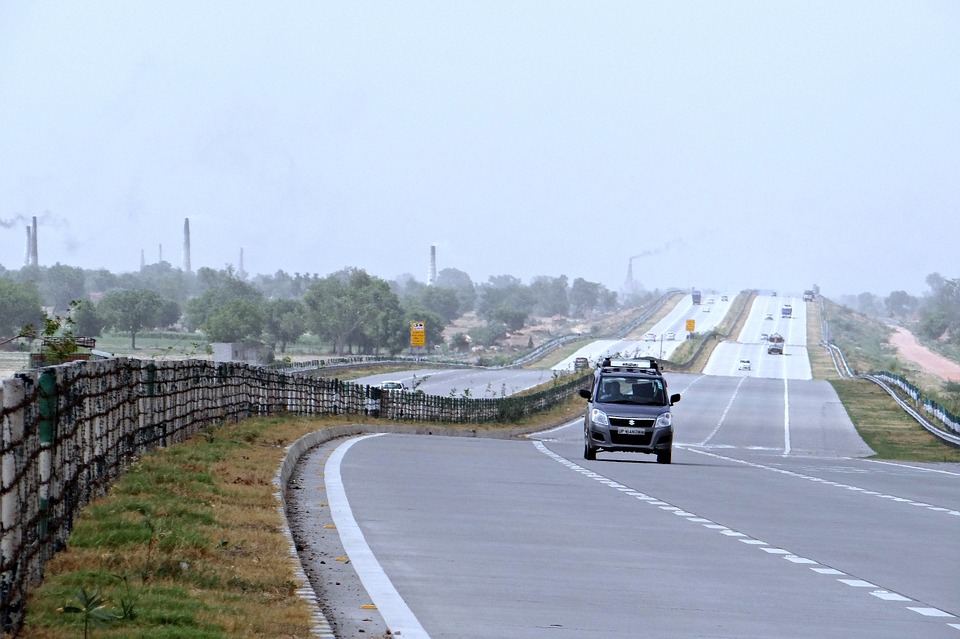 Sip wine at Sula Vineyards in Nasik
If your father is a wine connoisseur, then a visit to the Sula Vineyards in Nasik should be on your list of Father's Day gift ideas. Established in 1999, Sula Vineyards is India's leading wine company. Its wines, which include Shiraz, Sauvignon Blanc, Zinfandel, Riesling, and Chenin Blanc, have won several awards both in India and around the world. You may choose to tour to this winery if in a rush or stay for a few days in the Beyond by Sula Villas or The Source at Sula. Both these accommodations overlook the placid Gangapur Lake in the distance. Dining options at the vineyard include Little Italy at Sula that offers traditional Italian food along with your favourite wines, Soma at Sula that lets you enjoy traditional spices and flavours of India.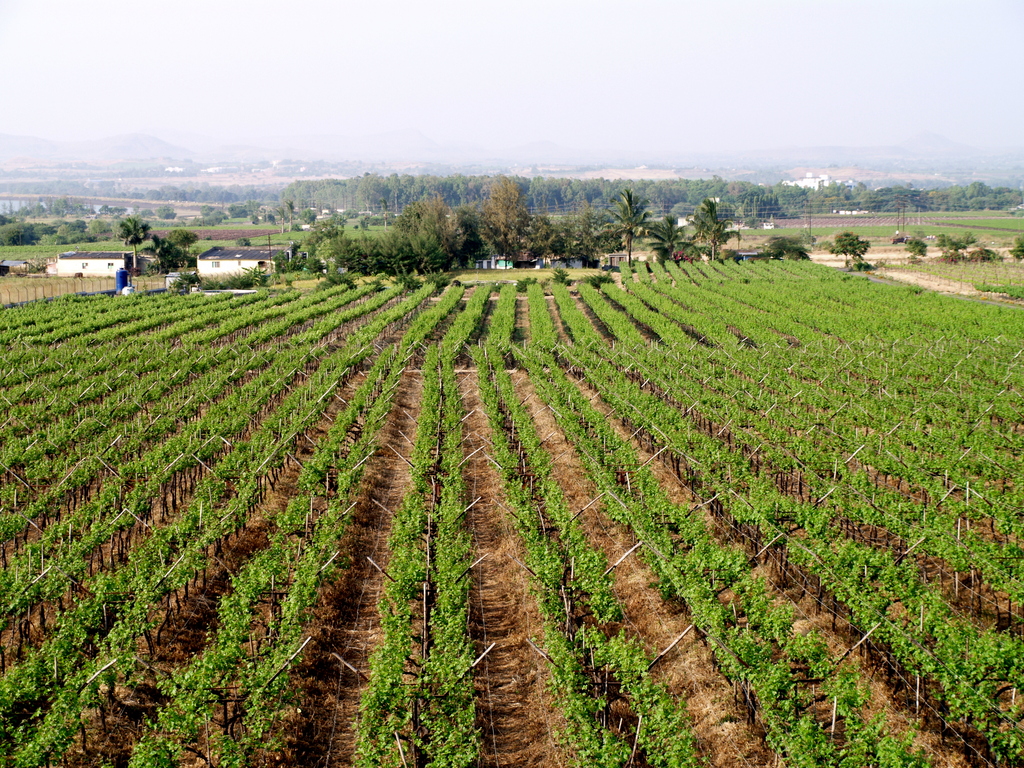 Tea gardens in Darjeeling
If your dad can't do without his morning 'chai', then you must take him to Darjeeling's famed tea gardens. The Mecca of tea in India, Darjeeling has up to 80 operational tea gardens that span across thousands of acres of hill slopes. Often, visitors to the tea gardens get to stay in a bungalow amidst lush garden setting, which has been the home of a British tea planter. These accommodations feature antique furnishing from the colonial days. Food that is served is usually made using fresh organic produce from the backyard garden. Each morning, you wake up to a steaming cup of the finest aromatic tea, which was plucked fresh from the gardens. Later, you may stroll through the garden, interact with the garden workers, and learn how they pluck the two leaves with a bud. You may also visit the factory where the best teas are withered, rolled, dried, sorted and packaged.
Watch a play at the Prithvi Theatre in Mumbai
One of Mumbai's best-known places to enjoy a play is the Prithvi Theatre. Built by Shashi Kapoor and his wife Jennifer, the theatre was constructed to honour Prithviraj Kapoor. Ved Segan was the architect who designed and built the Theatre with the supervision of Jennifer Kapoor. Apart from Mondays on which the building is closed, Prithvi Theatre plays a show every day of the year. It also hosts an annual Summertime programme of workshops and plays for children. Memorial Concert is held on 28th February each year, as well as the Theatre Festival in November. Prithvi Theatre also conducts partnership programmes that promote language, poetry, international cinema, documentaries, and performing arts – all which are free to the public.
Visit to the Wagah border in Punjab
Do patriotic songs and movies move your father? If so, then you and your dad should definitely watch the Beating Retreat Ceremony at Wagah in Punjab. The experience is sure to be unlike anything you have witnessed before as the goose-stepping BSF jawans, lowering of flags, ceremonial closing of gates, and the cries of Jai Hind will make you feel proud to be an Indian. After the parade ceremony, you can enjoy some authentic Punjabi cuisine at a local restaurant.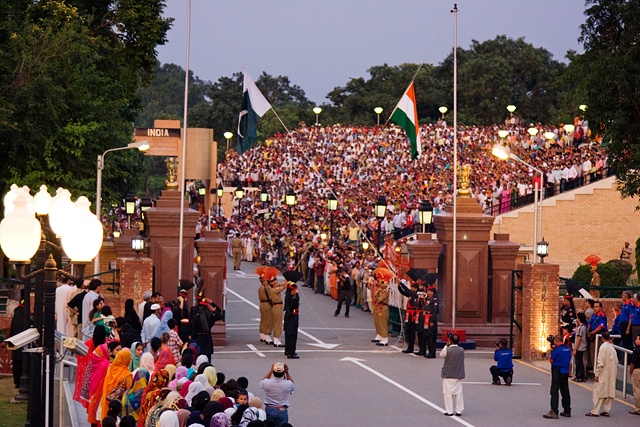 Pray at the Golden Temple
The Sri Harmandir Sahib, which is informally known as the Golden Temple, should not be missed if you are devout. It is the holiest site for Sikhs from around the world. Located in Amritsar, Punjab, the gurdwara was completed in August 1604. This complex, from the Early Modern Period, is adorned with architectural features that symbolize the Sikh world view. The gurdwara is in the midst of the Sarovar, a large lake that is fed by the Ravi River. Four entrances to the Golden Temple convey the importance of acceptance and openness to the devotees. There are many memorial plaques inside the gurdwara that commemorate historical events, martyrs, and saints. There is also a commemorative inscription for every Sikh soldier who died fighting in both the World Wars.
Explore Jaisalmer
The incredible yellow stone structure, the gigantic forts, the sparkling lakes and the solemn temples, Jaisalmer is a comprehensive package for a memorable trip with your father and will be a great Father's Day gift. Prominently known as one of the most visited places in Rajasthan, this 'Golden City' will lead you endless possibilities of exploration of the magnificent havelis and Palaces. The camel ride, while giving you a bouncy time, will allow you to explore the remote villages of the state.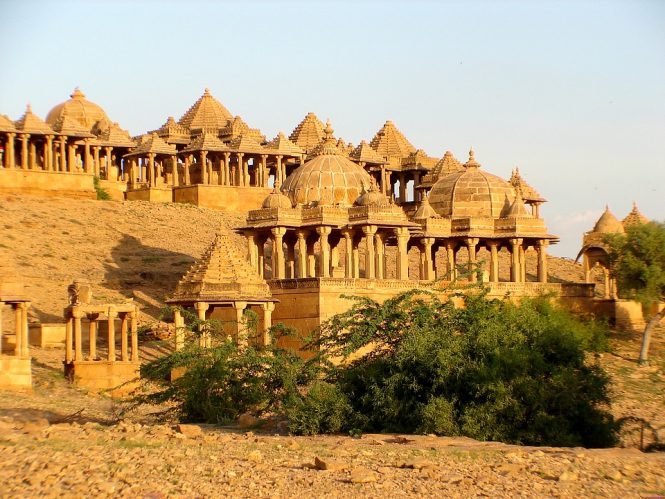 When you were born, your father lovingly carried you around and showed you the world. This Father's Day gift something different, show your dad that you are thankful for everything he did by taking him on a trip to one of these incredible places in India.
Summary
Article Name
This Father's Day Gift Memories : 10 Last-Minute Getaway Ideas
Description
Looking for Father's Day gift ideas? Plan a trip to these last-minute getaways and gift your dad best memories that will last forever.
Author Name