Wondering Where To Go On Your First Europe Trip?
A trip to Europe is the big daddy of all vacations. It is the most sought-after, fantasised about, and exhilarating of all vacations for any traveller. And it isn't surprising, because Europe, as a continent, holds so many beautiful countries and these countries have so many beautiful cities. Europe is like a treasure trove and hence a Europe trip is rated so highly on the travel scale. But where should you go on your first Europe holidays? Europe is a mammoth continent, and it is practically impossible to go everywhere on your first Europe trip. So here, let us bring you the best cities to visit on your very first European sojourn!
Step-by-Step Guide for your first Europe trip
1. Paris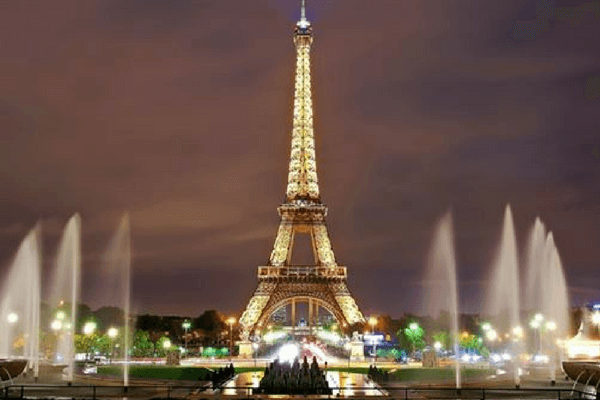 Obvious, predictable, but boring? Never! Paris may be the first choice for millions of Euro-travellers, but that is so for a reason. It is because Paris is everything we go to Europe for. It has those quaint little European cafes for you to sip coffee in, it has a collection of the most amazing European architecture for you to feast your eyes on, and it simply has that glittery, romantic and almost movie-like atmosphere that the entire world just adores.
Highlights: Eiffel Tower, Louvre Museum, Notre-Dame
2. Rome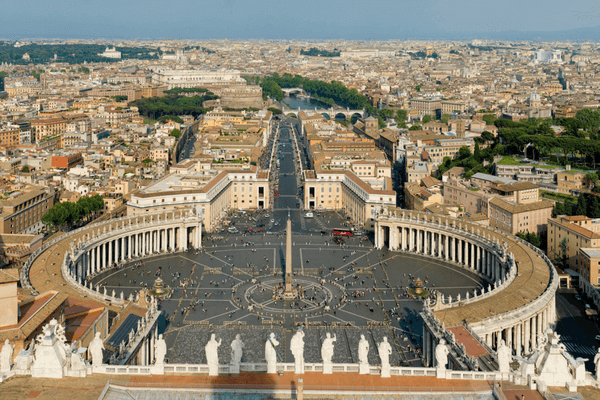 Did you say architecture, Paris? We bring you the Mecca of architectural marvels and monuments – Rome. A visit to Rome should be an absolute must in your first Europe trip. Make sure you choose from Europe packages that include a trip to Rome. The city is so well preserved that you would never know that the building you were watching was two thousand years old. And what collection of monuments! From the gigantic Colosseum to the Trevi Fountain to the Pantheon to St. Peter's Basilica, it's all here in Rome. And no, it wasn't all built in a day.
Highlights: Colosseum, Pantheon, St. Peter's Basilica, St. Peter's Square, Trevi Fountain
3. London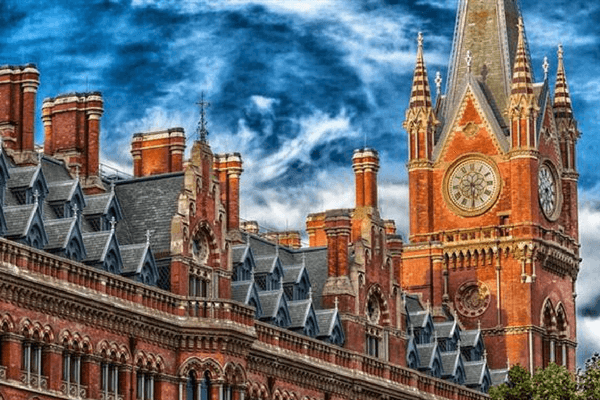 London, like New York, is too modernist as a travel destination, they say. But how wrong they are! London should feature on every travel list that has the words 'Europe trip' on it. Sure, there aren't many architectural marvels in London like Rome or Paris, but there is plenty more you can enjoy. Look at the Tower of London up close or go watch a zany musical! Stroll into the British Museum and be enthralled. Munch on world-famous fish and chips and sip on a beer at the local pub.
Highlights: London Tower, Madame Tussauds Wax Museum, British Museum
4. Prague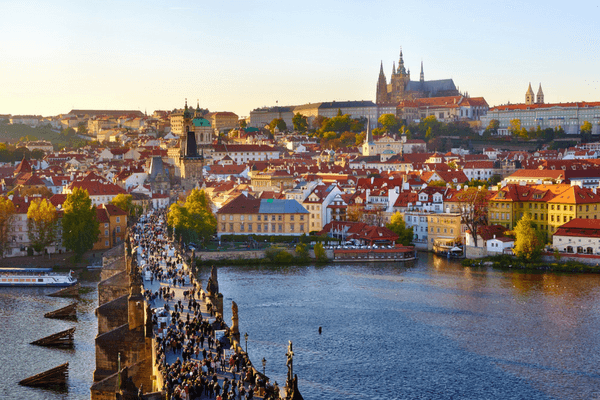 Next on the bucket list is a city that has so much old world charm and heritage packed in, it would astound you. From the Czech Republic comes the city of Prague, a place built on Renaissance architecture with oodles of Gothic flourishes. Make it a point to reserve a few days in your Europe tour packages for a visit to Prague. Walk along the famous Charles Bridge, visit the baroque style churches, or simply stroll in Old Town Square. You're bound to enjoy it. So, don't forget to add this in you first Europe trip.
Highlights: Charles Bridge, Old Town Square, Prague Castle
Also Read: The Best And The Cheapest Places To Travel In Europe
5. Venice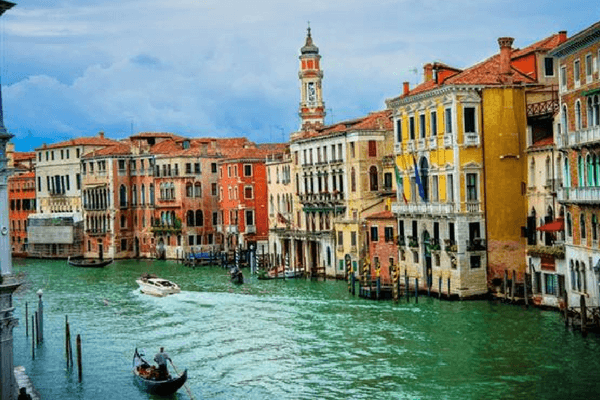 Planning a honeymoon? Make sure you include Venice in your Europe honeymoon packages. We all remember James Bond swooshing down the canals of Venice on a motorboat, his girl on his side. Now wouldn't you want that? Venice, a city built on islands that have only canals and no roads, is one of the most unique cities in the world. A Europe trip with a Venice pit stop is a perfect honeymoon. But that doesn't mean the place is only for lovestruck couples. Travellers can find some amazing churches, monuments, and restaurants as they go down the picturesque Grand Canal.
Highlights: Grand Canal, Saint Mark Basilica, Piazza San Marco
6. Amsterdam – Most recommended for a First Europe trip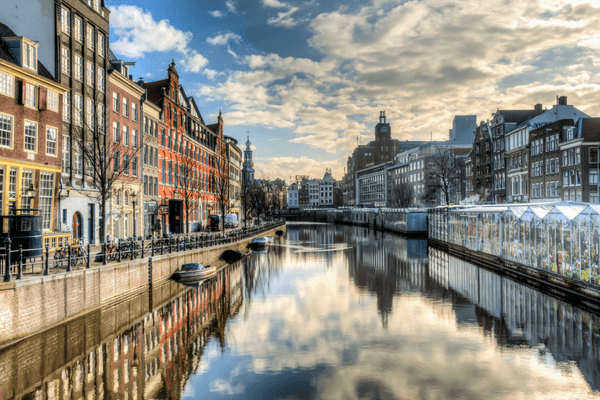 For travellers on the cusp of adulthood, Amsterdam always has held a very special place. And no Europe trip can be complete without a night of drunken partying in the city of Amsterdam. Famous for its relaxed drinking age limit, Amsterdam has quite a collection of coffee shops and pubs serving hash brownies and liquor. For those looking for a touch of old town culture for their first Europe trip, visit the Van Gogh museum or explore the city's intricate network of canals.
Highlights: Rijksmuseum, Van Gogh Museum, Anne Frank House
7. Santorini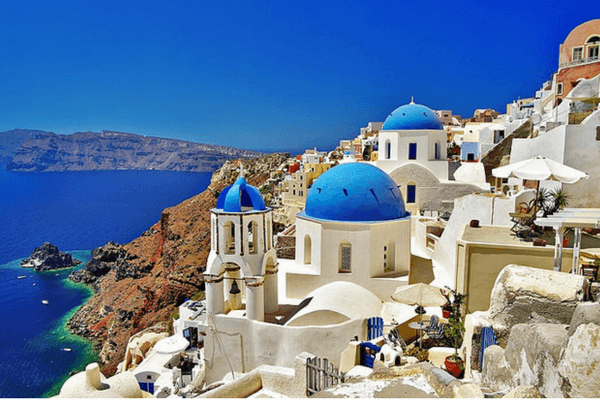 This little Greek island may not feature on many Europe holiday packages but it definitely should. Being an island, you won't find a single beach that isn't spectacular. If you can spend a few, make sure to stay in or around the Oia neighbourhood, which features those small, blue domed white buildings on the edge of a cliff. This is the area Santorini is mostly associated with. You can also enjoy an evening on the Red Beach or the Kamari Beach. But that is not all. Santorini also has some famous archaeological sites like Ancient Thera and Ancient Akrotiri.
Highlights: Red Beach, Kamari Beach, Oia neighbourhood
8. Bruges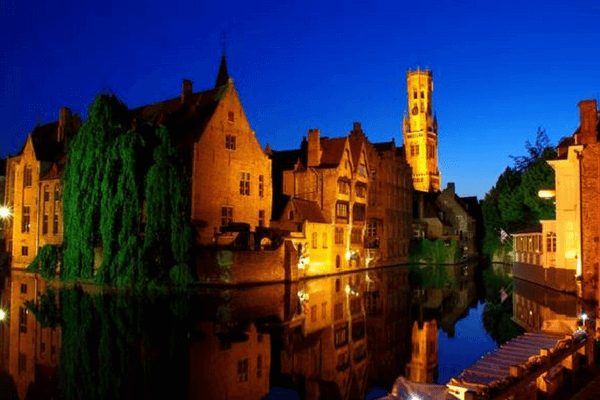 Bruges, pronounced 'brooj', is a quaint little city in Belgium that may not feature on many Euro trip lists you go through. But we simply love it and cannot recommend it highly enough. Sure, if you are a large group of friends looking for the ultimate Europe experience, Bruges might not be your cup of tea. But if you're a smaller group or better still, a couple, then Bruges might just be the perfect place for some quiet romantic evenings. With its old medieval buildings, cobbled walkways and canals, Bruges has a distinct atmosphere that can envelope you instantly.
Highlights: Halle with the Belfry, Basilica of the holy blood, Market
Must Read: This Girl's Solo Trip To Europe Will Make You Want To Put Your Travelling Shoes On
These are some of the best places that you can visit on your first Europe trip. Of course, there are plenty more! But you can reserve those for your subsequent trips to Europe, which we can confidently say you will definitely be making. Because Europe is like a giant magnet that pulls the entire world towards itself. So plan your itineraries, book your flights and hotels, get packing and make the most of your first trip to Europe.
Summary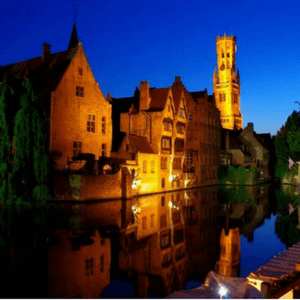 Article Name
Wondering Where To Go On Your First Europe Trip? - Thomas Cook Blog
Description
A Europe holiday is rated so highly on the travel scale but where should you go on your first Europe trip? Here is a complete guide.
Author Name
Publisher Name
Publisher Logo