Velancia, the sunny Mediterranean city in Spain is famous across the globe for its tasty and succulent oranges. Bunol is located thirty miles away from the city which is yet another famous town in Spain and for reasons not so fruity. The city exudes a culture of notoriety which comes from the local's habit of wearing the produce as well as tasting it. Following its tradition of mass celebrations, Bunol hosts La Tomanina, the world's largest vegetable fight every year.  If you want to experience fun and fiesta at its best, try arranging your trip to Spain during the season of La Tomatina!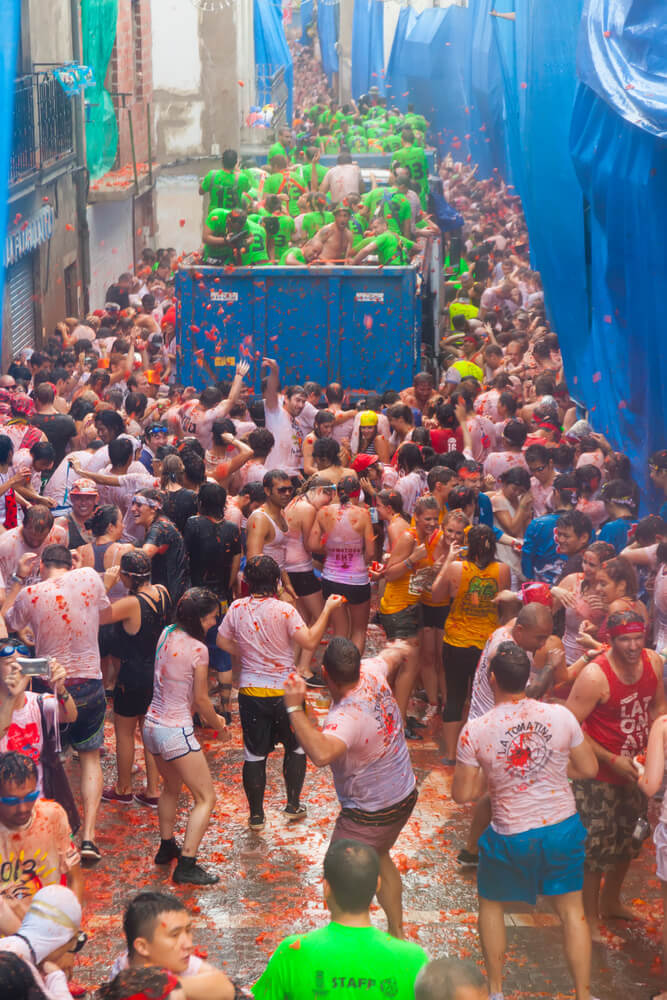 The gooey-glory festival of tomatoes
Before you pack your bags for a Spain tour, here is a story that you should definitely know:
Situated 30kms inland from Mediterranean Sea, the charming city of Bunol erupts into a fiery inferno of hurling tomatoes during the last Wednesday of August each year. The town was indeed little known until it started organizing the world's largest and the most exciting vegetable fights. The festival emancipated as a local food fight among friends in 1945. This rowdy hooliganism steered up by a group of friends became so entertaining that it drew the participation from the passer-bys. They had so much fun, that the fiesta was repeated the next year and the year after. In 1955, the holiday was banned but with the death of Francisco Franco, the dictator of Spain in 1970, the holiday made its foray yet again in 1990. Since then La Tomatina has grown each year with people from all around the world flocking to the town to participate in this crazy food fight.
La Tomatina festival blossomed into a full-blown bonanza that coincides with any hugely popular international festival. Ever wondered how will it feel to let go off your reticence and engage in an unrestrained childlike merriment? The La Tomatina festival for once gives you a chance to forget your inhibitions and participate in a messy fiesta alongside thousands of strangers flowing in from different corners of the world.
It's a madness overload and a lifetime experience that you might not want to miss. On the Wednesday that marks La Tomatina festival in Spain, the shopkeepers and Plaza owners come out early in the morning to cover the doors and windows of their shops in preparation of the messy onslaught. Large trucks carrying official instigators with squishy tomatoes tucked in them rumble up the cobblestone streets. The official instigators then ceremoniously begin to pelt the awaiting throng with sloppy, squishy tomatoes trucked in from all the corners of Spain.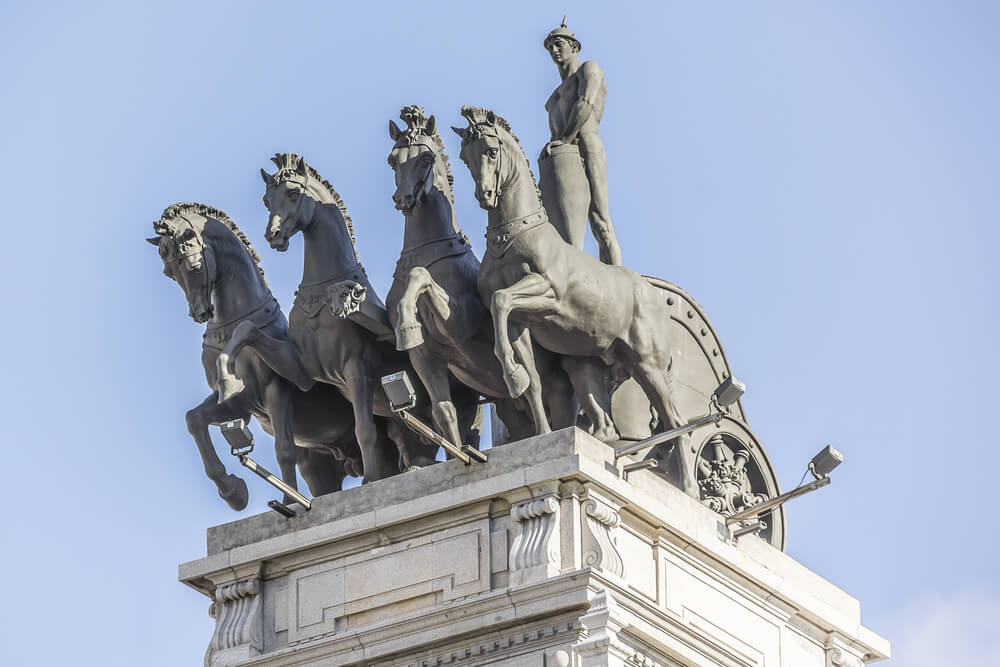 If you are a kind of traveler who loves to indulge in a country's culture, you should definitely participate in La Tomatina if you want to experience Scintillating Spain at its best.
Summary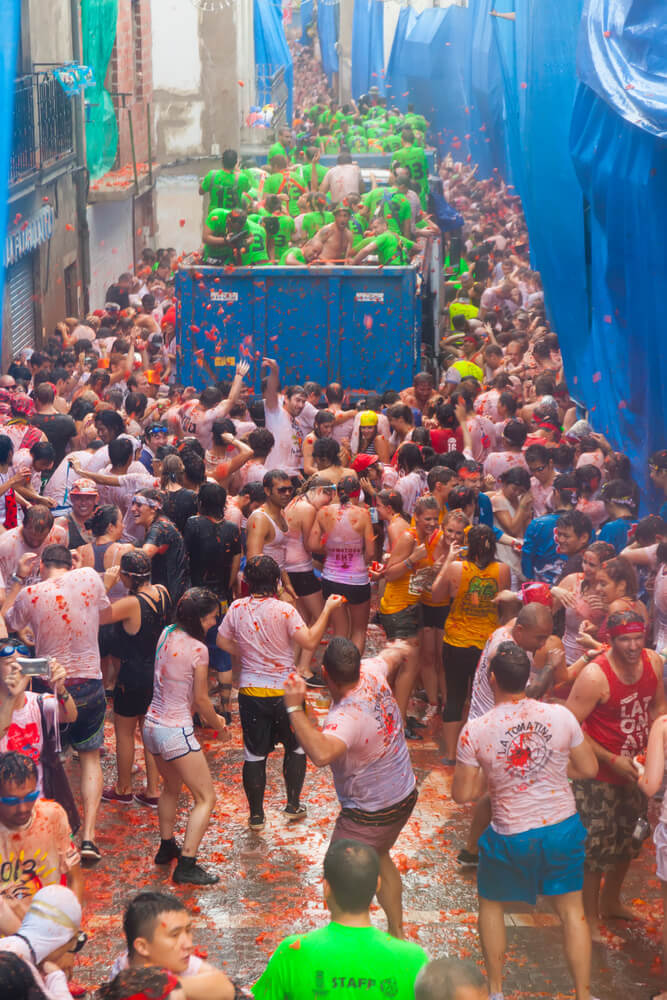 Article Name
Fun and Madness of La Tomatina Festival in Spain - Thomas Cook India
Description
If you want to experience fun and fiesta at its best, try arranging your trip to Spain during the season of La Tomatina!
Author Name