25 Most Stunning Places to Visit In Mauritius
Serene beaches, calm white sands, lovely smiling locals – this is a typical image we conjure up when we mention "Mauritius". These are highlights of the island nation. However, there are other points of interest too in Mauritius – your very own idyllic destination. While the country is just 1.5 times the land size of Delhi, the amount of adventure, culture diversity and local cuisine to indulge in provides you ample places to visit in Mauritius.
25 Stunning Places to Visit In Mauritius
Mauritius is an ethereal land which satisfies numerous travellers with varied interests. Irrespective of your travel choices, the stunning places in Mauritius will have something or the other to offer to you. Here are some places to visit in Mauritius that you shouldn't miss!
Le Morne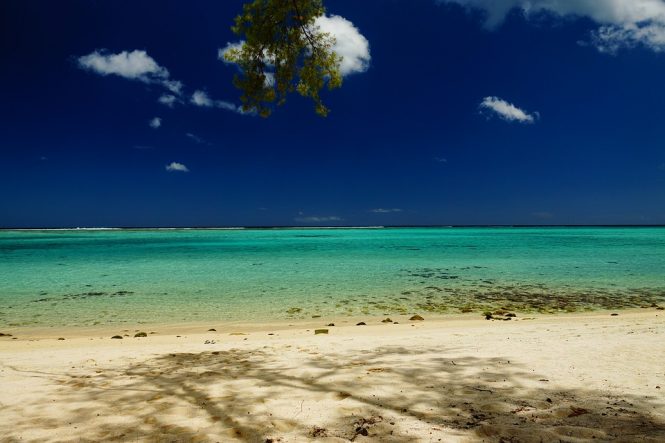 If you love adventure and thrilling experiences, the Le Morne beach will be the best tourist place for you in Mauritius! Jot down a list of places to visit in Mauritius and plan a trip with friends or family, and you will have the opportunity to enjoy quality sessions of swimming and deep-sea diving.
Black River Gorges National Park
Those looking forward to exploring the rich flora and fauna of Mauritius will have the best opportunity to do so in this park. The Black River Gorges National Park has an extent of 68 kilometres and is a breeding ground for various species of animals and plants.
Chamarel Coloured Earth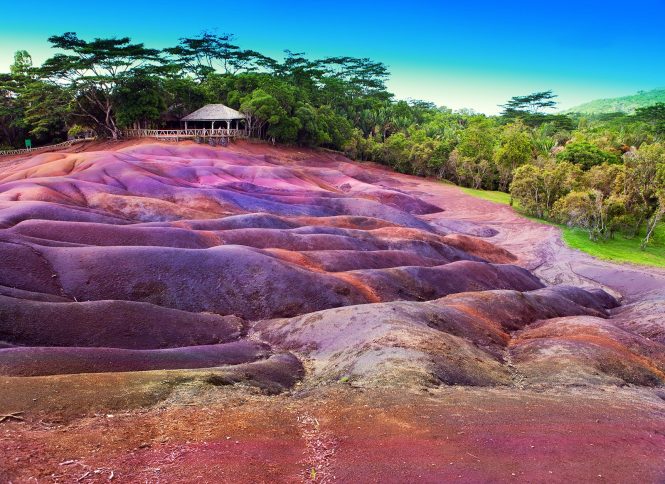 Your trip to Mauritius won't be fulfilling without a splendid visit to the 'Chamarel Coloured Earth.' You will find as many as seven different colours of sand particles which generate huge interest amongst potential travellers.
Pamplemousses Botanical Garden – one of the best places to visit in Thailand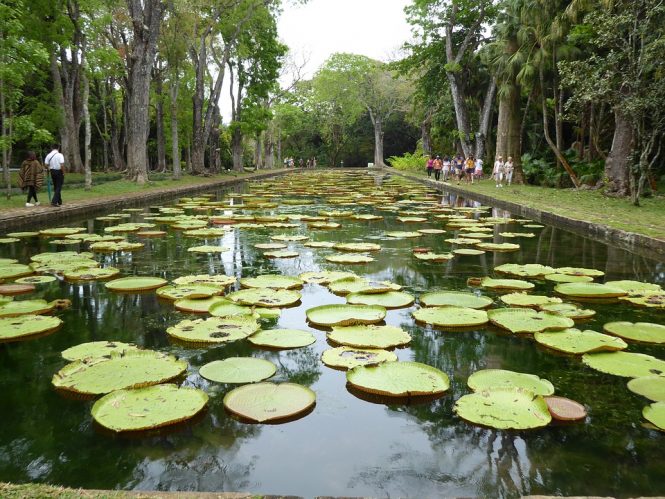 Also known as 'Sir Seewoosagur Ramgoolam Botanical Garden,' this particular garden is famous for its collection of attractive giant water lilies. If you are planning to explore the places near Port Louis, this will be a destination you will hate to miss.
Ile Aux Cerfs
Sun-kissed beaches, surfing opportunities, attractive destinations, museums, underwater sports, and sunbathing, these things sum up the highlights of Ile Aux Cerfs. If you are planning to step into this world of intrigue and mystery for your next vacation, this place will offer more reasons to do that.
Ganga Talao or Grand Bassin
Last but not the least, the Ganga Talao is a serene place for travellers. The site is devoted to Hindu gods. It houses temples of Lakshmi, Lord Shiva, and Hanuman, which impart a unique touch to this destination.
Trou Aux Biches
Are you game for a few exciting sessions of swimming and snorkelling? If the answer is yes, Trou Aux Biches is the best place for you. The gentle beaches, clear waters and finger-licking street food makes it the perfect destination for family getaways.
Belle Mare Plage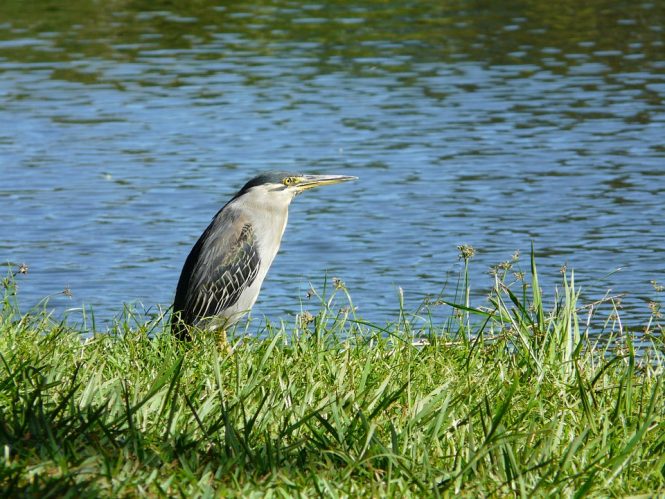 If you are an avid traveller and a globetrotter, you will surely wish to explore various parts of the world. Scenic beauties in Belle Mare Plage, picturesque locales, and attractive highlights of a place will surely fill your heart with intrigue and enthusiasm. A dedicated traveller looks forward to unravelling the treasures of a destination, and this is one of the most favourite places to visit in Mauritius where they will love to immerse their senses. Our Mauritius tour packages will allow you to indulge in the pristine beauty of Mauritius.
Pereybere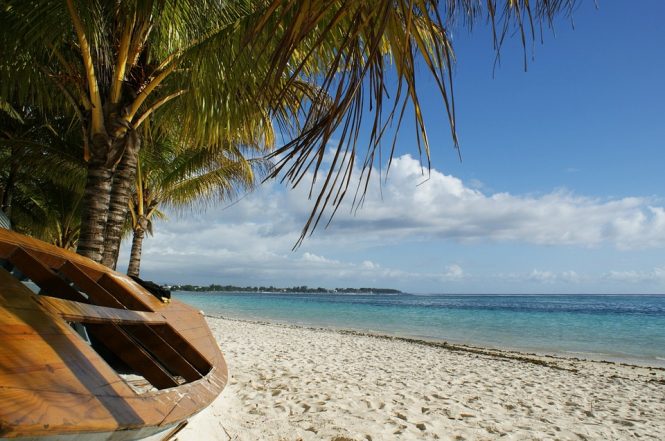 Your vacations should be memorable as they don't happen quite often. The destination, city, or country plays a vital role in this context. Whether you are a seasoned traveller or a first-timer, Pereybere will be the best place for you. With some exciting snorkelling and deep-sea diving opportunities, it happens to be one of the attractive points of interest for every enthusiastic traveller in Mauritius.
La Cambuse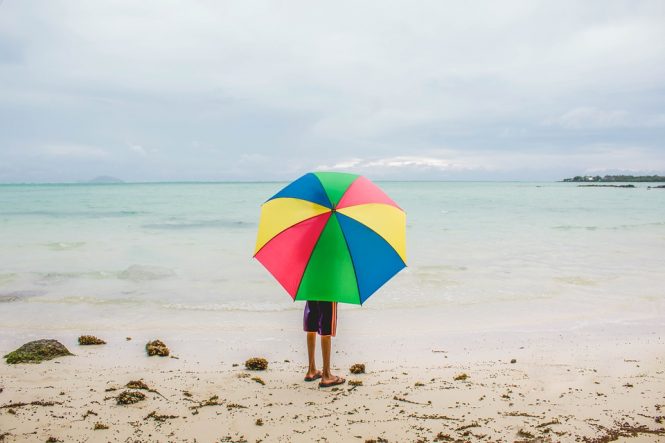 Adventure sports are known to give you the right amount of adrenaline rush. If you are exploring this rush in one of the points of interest in Mauritius, then this is the place to be! With its crystal clear waters and beautiful beaches, La Cambuse will create the perfect setting for a breathtaking journey of water sports and outdoor adventure.
Parc Francois Leguat
Plan a date with the turtles and get a sneak-peek into their biological origin. The Parc Francois Leguat is a place where you will get introduced to turtles of various age and species. Now isn't this something unusual? If you wish to have a different experience, make sure you add this to your list of places to visit in Mauritius.
Cascavelle
An exciting and spectacular jungle safari is nothing short of a dream for the daredevils. Make sure you get a taste of excitement in the jeep trips with wild elephants for company.
Tamarin Waterfalls
So, you have decided to witness the scintillating beauty of a splendid waterfall? Then you ought to visit the Tamarin Waterfalls. Comprising of 7 cataracts on the Tamarin River, this place is often referred to as the 'Seven Cascades.' From hiking and bird-watching to canyoneering and cliff-jumping, the place offers every reason to make you happy.
Trou Aux Cerfs
Located in the heart of Curepipe, the Murr's Volcano or Trou Aux Cerfs has an attractive crater which has a depth of 80 meters. According to geologists, this volcano can come to life any day. So why not enjoy the jogging tours around the Crater Lake before the eruption happens?
Eureka House
If you want to travel back in time and catch a glimpse of historical Mauritius, the Eureka House will be the best place to visit in Mauritius. Once the residence of French and English aristocrats, this particular place has been transformed into a heritage museum now.
The Sugar Museum
A date with the historical era can never be boring, and that's what the Sugar Museum proves time and again. Step into this intriguing world, and you will get introduced to a time when sugar was as valuable as gold.
Blue Penny Museum
Do you want to have a quick glimpse of the artistic excellence in Mauritius? Well, the Blue Penny Museum will create the perfect opportunity to do so. Visit the museum and develop an acquaintance with the magnificent art and culture of the French, Dutch, and English.
The Photo Museum
What's a tour worth if you don't get to write the most exciting travel diaries? The Photo Museum will present you with exciting opportunities to do so! With a collection of numerous cameras, this particular museum presents you with a series of iconic photographs taken during the olden times.
Grand Baie Bazaar
Are you an impulsive buyer who loves to do some instant shopping? Then the Grand Baie Bazaar is one of the places to visit in Mauritius that you must not miss! You can get local curios and wares to add memories of the tourist places you visited in Mauritius, long after the holiday is over.
Moka
With a collection of top brands like Armani, Hugo Boss, Esprit, and Body & Soul, Moka is a paradise for brand loyalists.
Port Louis Market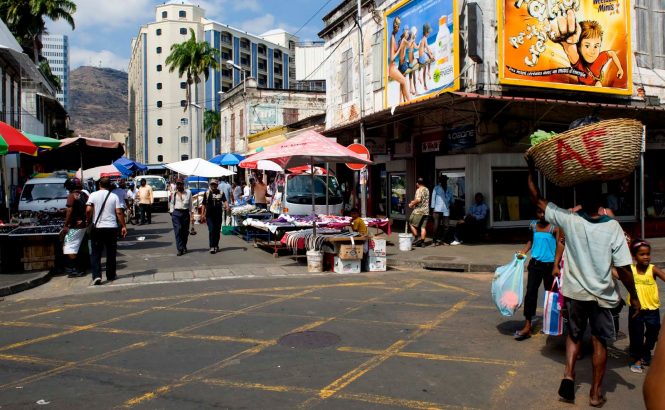 Steal some time from your tour schedule and do some souvenir shopping at the Port Louis Market. The place is famous for bamboo products and herbs.
Flic En Flac
Witness a stunning vista of the dolphins with their graceful acrobatic moves on water. To watch the spectacle from the boat, or dive into the water to be in their midst – that's a choice we leave to you. You can also engage in street shopping and get attractive accessories from high-end brands here. Oh yes, the early morning drive from Port Louis to the Flic en Flac beach itself is a sight to behold.
The Albion Light House
Take a look at the exceptional yet intriguing Mauritian architecture. The Albion Light House bears the relics of Mauritian art, culture, and architectural excellence.
Mahebourg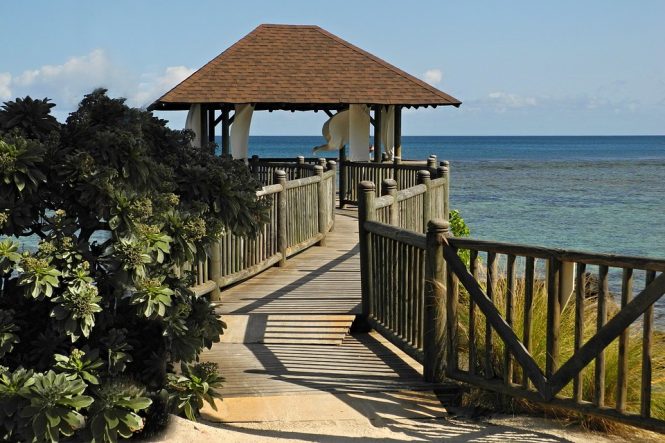 With buzzing streets, charming destinations, and a unique lifestyle, Mahebourg is a beautiful city in the heart of Mauritius. Whether you are travelling with your friends or family, this place in Mauritius will be worth a visit.
Ilot Gabriel
If you love to enjoy the surreal views of sunset and sunrise, the Ilot Gabriel beach will prove to be a unique destination for you. Make sure this place is present in your travel checklist of tourist places in Mauritius.
These places of interest will keep you fully occupied on your trip to Mauritius – the land of calm winds, gentle sunshine, and incredible weather. Be it a group travel or for a blissful honeymoon, the sheer versatility of places to visit in Mauritius makes it a must-visit for everyone.