10 Most Beautiful Places To Visit In Nepal
The land of ancient monasteries, snow-capped mountains and the birthplace of Buddhism, Nepal couldn't be a more enchanting place to travel. Though October to December is deemed the best time to visit Nepal, it's never too soon to plan your next vacation. Take a look at what this Himalayan paradise holds in store for you and here are some of the best places to visit in Nepal.
Best Places to Visit in Nepal
1. Kathmandu
The capital city of Nepal is filled with amazing architecture, shrines, and durbars for you to explore and should be on your list of best places to visit in Nepal.
Pashupatinath Temple is one of the must visit places in Kathmandu.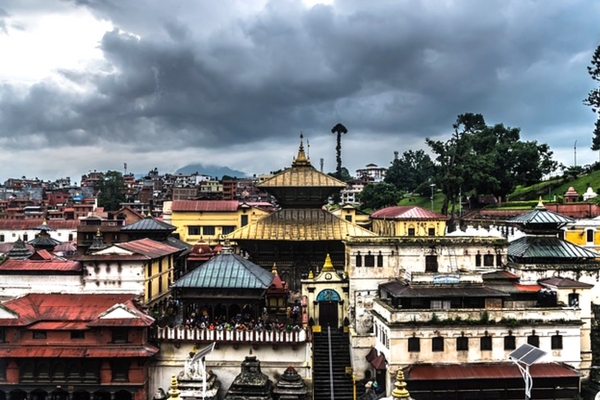 Walk around Darbar Square, which has an in-house museum and is home to Kumari Chok.
If you want something adventurous to do, try your hand at bungee-jumping.
Recommended Read: 20 Non-Clichéd Places To Travel In Your 20's
2. Patan
The third largest city in Nepal, Patan, oozes a regal vibe, and you can relive an era long gone. The surreal architecture and serene atmosphere shall transport you to an unexplored realm, which will leave you spellbound.
Stop by the Golden Temple which is covered in gold, silver and bronze ornaments. You will need to pay Rs 50 as entrance fee.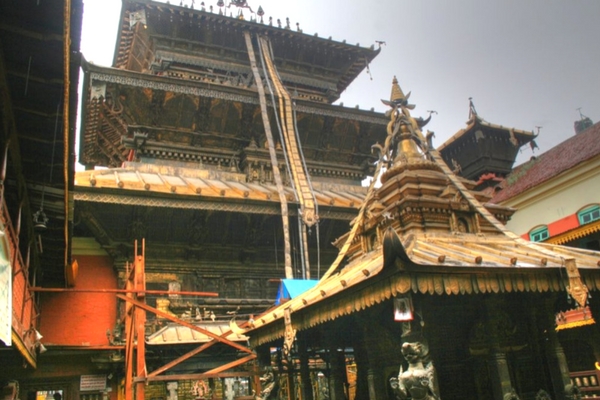 Be impressed by the five story pagoda, Kumbeshwar Temple.
Rudravarna Mahavihar is one of the oldest monasteries in Nepal and is a must visit on your Nepal trip.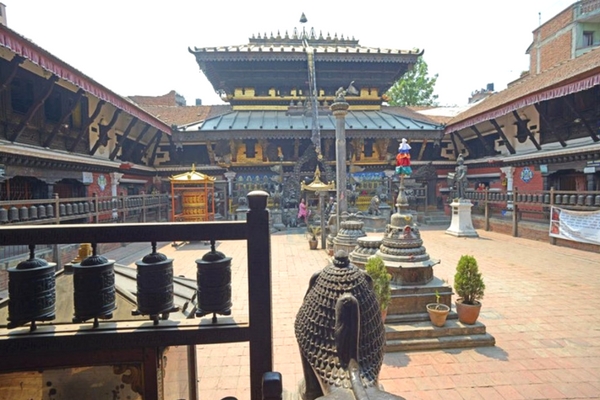 3. Bhaktapur
A gem in its own right, Bhaktapur is a city filled with culture and heritage. The charming city is also known for its art, festivities and the indigenous lifestyle of the Newari community and is a must visit place in Nepal.
Plan a trip to see where the delicious JuJu Dhau- creamy yoghurt is made at one of the facilities.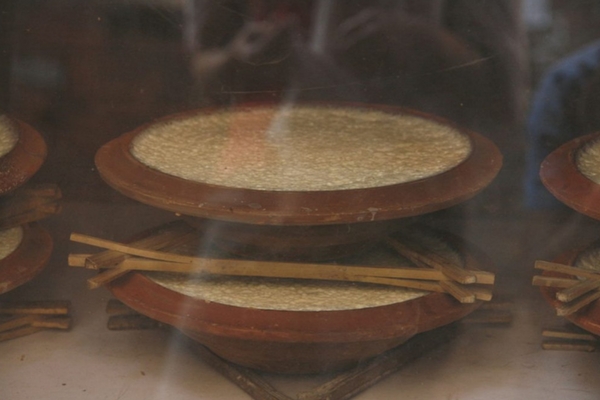 Right from intricate pottery and artsy puppets to local handicrafts, Bhaktapur is known to have some of the best souvenirs.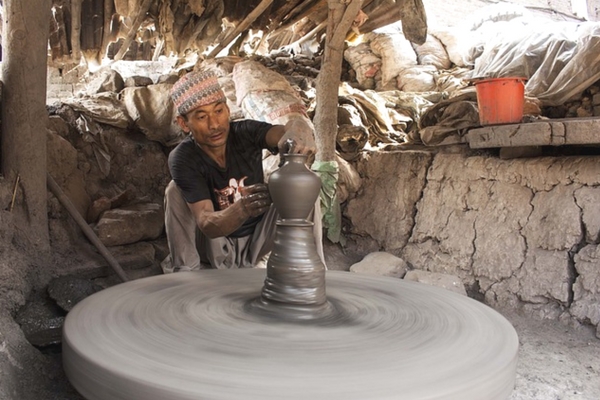 Try some authentic Newari cuisine to get a real taste of the place.
4. Pokhara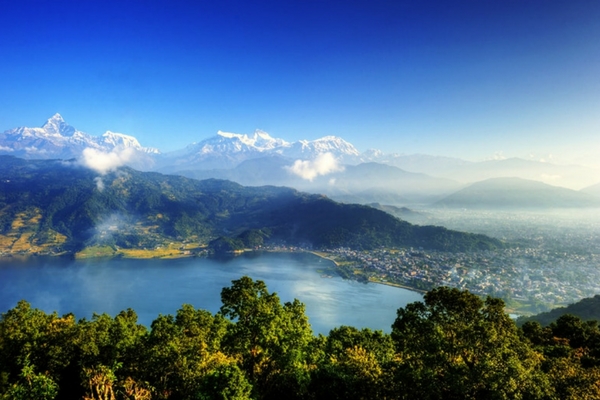 Want to head to a place where you are surrounded by the beauty and tranquillity of nature? Well, Pokhara is the destination you are looking for. With its laid back charm, Pokhara is surrounded by the snow capped Himalayas, the pristine lake and of course, peace!
Best time to visit is either from September to November or in the month of May when the weather is pleasant.
Head to the International Mountain Museum to know the history of mountaineering and the people of the Himalayas.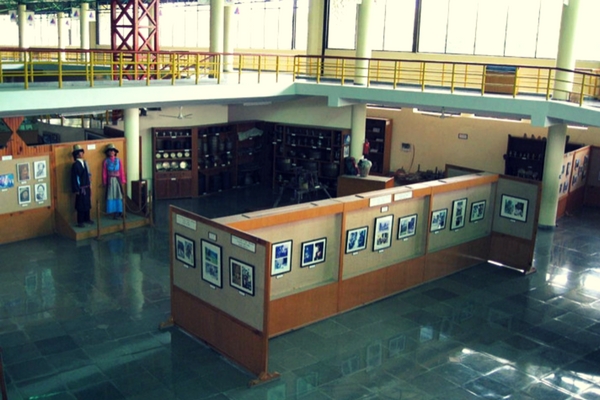 This is one of the best places to go trekking in Nepal, as you get to trek in and around the Annapurna ranges.
5. Kirtipur
One of the ancient cities of Nepal, Kirtipur, holds a lot of historical importance in the history of Nepal. Some of the best know Stupas and temples are scattered in and around Kirtipur.
Kirti Bihar, a Buddhist monastery that has been built in traditional Thai architecture, is one of the places to visit.
Stop by the 16th century Bhag Bhairav temple.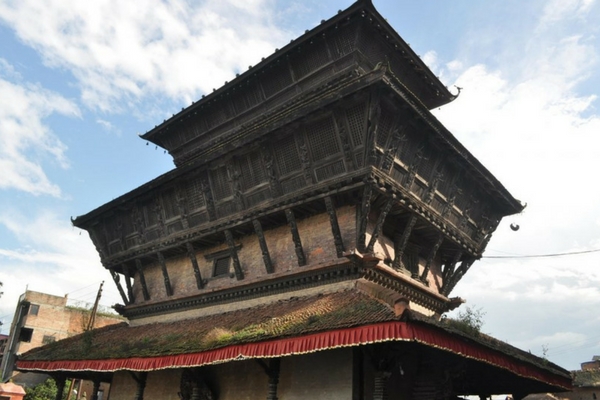 Chilancho Stupa is one of the oldest stupas is an excellent attraction to explore in Kirtipur.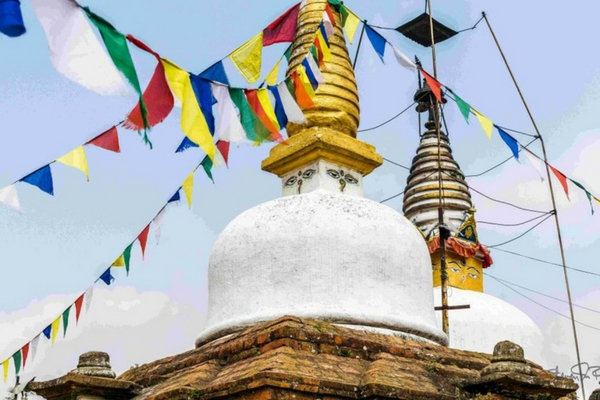 6. Sagarmatha National Park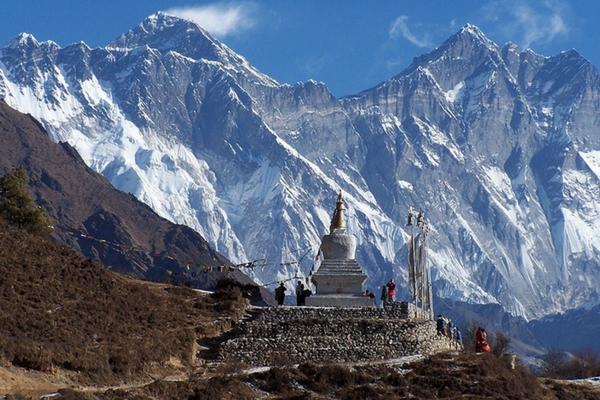 This nature park is a highlight of Nepal tourism, can you catch sight of exciting new plants and flowers, but even the elusive Snow Leopard. The Park has to be on your list of best places to visit in Nepal.
Best time to visit is between March and May or September to November.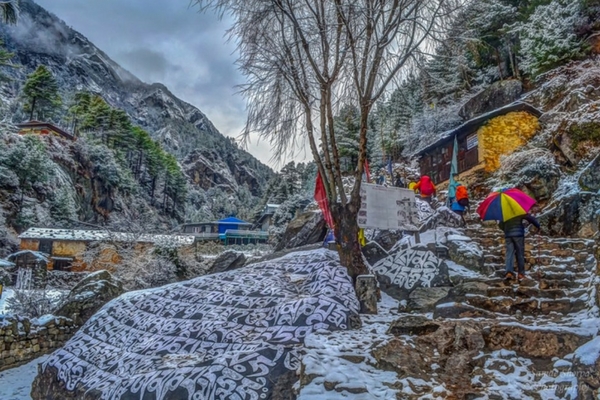 Entrance fee is Rs 1500 for Indian citizens.
To actually get to the park, you will need to trek for at least for 2 days, depending on where you start from.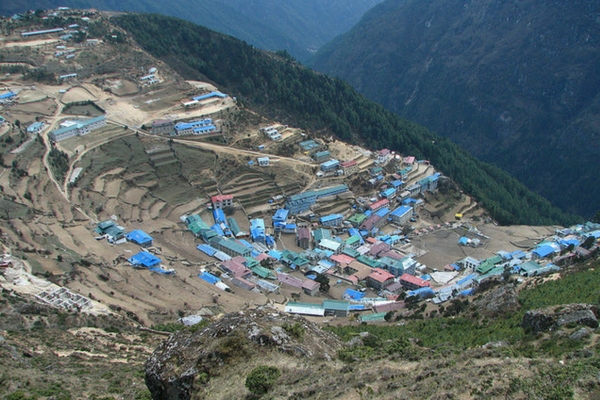 7. Helambu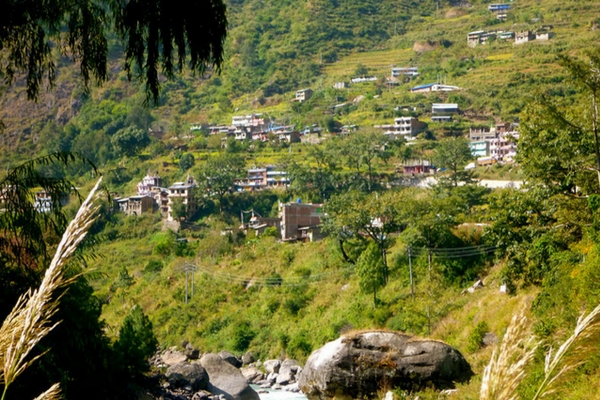 One of the finest places to visit in Nepal is Helambu for it promises the changing topography of the region as well as its cultural diversity.
Trekking in Helambu is one of the best things to do on your Nepal holiday package.
The trek can take up to 5-6 days to be completed, depending on where you start from.
It will get cold, so you should carry thermals.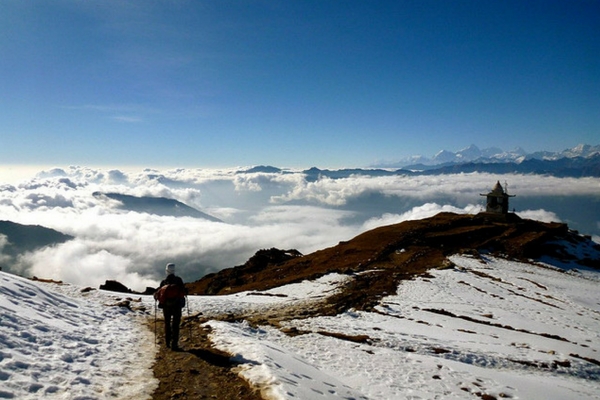 Recommended Read: 8 Countries To Visit Where INDIAN RUPEE Is The KING
8. Dharan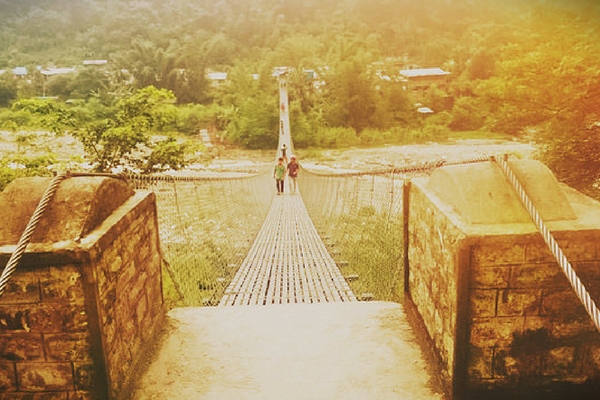 Known for its scenic beauty and the temples, Dharan is situated on the foothills of the Mahabharat range. Dharan is one of those places that is still surrounded by virgin beauty and should be visited on your trip to Nepal.
Since Dharan is known for its temples, a trip to some of the famous shrines should be on your itinerary.
Walk up to Namche and be surrounded by tranquillity away from the hustle of the city.
Plan a picnic around Raja Rani Lake, if you are in Nepal with your partner.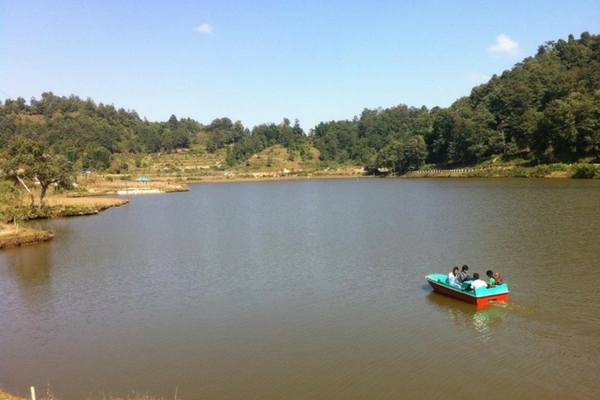 9. Chitwan National Park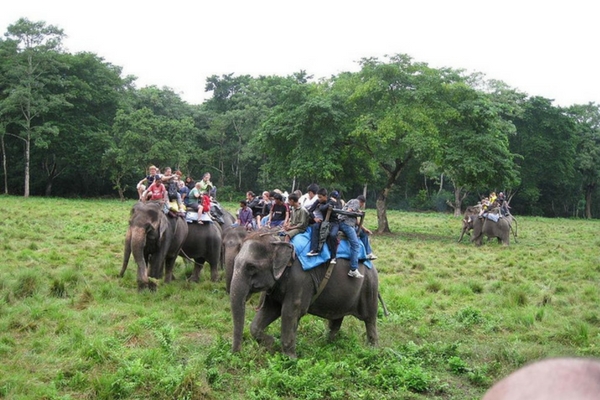 You should explore the Chitwan National Park if Sagarmatha is not an option for you. Once known to be the hunting grounds of the Royals, the park, is today a reserve and a World Heritage Site.
Exploring the reserve and spotting the inhabitants is one of the best things to do in Nepal.
Spot the one horned Rhinos and Bengal Tigers when you take a safari around the park.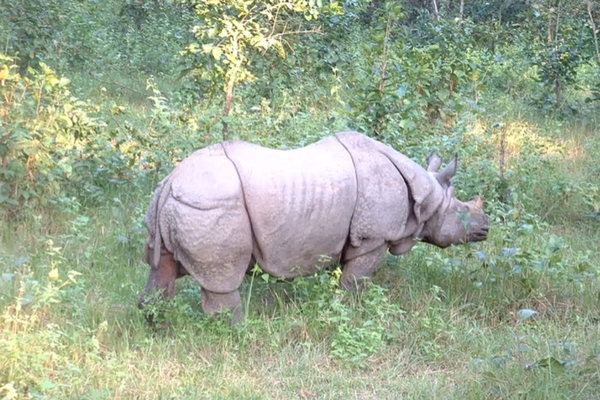 It cost about Rs 750/- per person.
You can also visit Elephant Breeding centres near the park.
10. Janakpur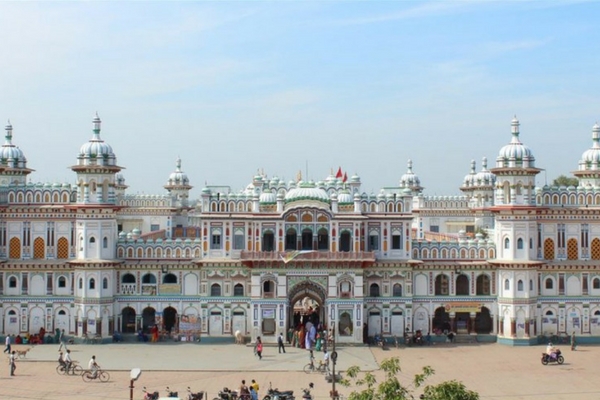 Known to be the birth place of Sita, Janakpur is home to 500-year old Janaki temple and one of the interesting places to visit in Nepal. The city is an excellent location for an overnight trip away from the main centres.
There's no better way to explore the roots of Maithili culture than by heading to Janaki's shrine in Janakpur.
Also known as the city of ponds, explore one of the many water bodies that are spread across the city.
The sacred tanks of Dhanush Sagar and Ganga Sagar should also be visited when in Janakpur.
Summary
Article Name
10 Most Beautiful Places to Visit in Nepal - Thomas Cook India Travel Blog
Description
Take a look at what this Himalayan paradise holds in store for you and here are some of the best places to visit in Nepal.
Author Name
Publisher Name
Publisher Logo