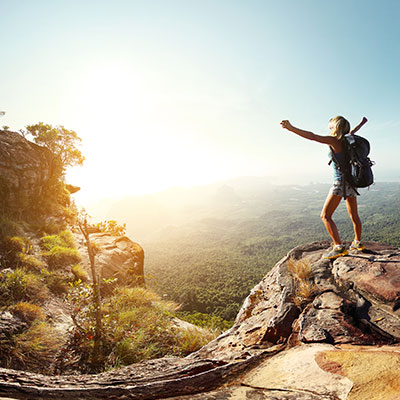 I feel blessed to have been born in the new-age, where the world for women is changing, perpetually and optimistically. Women, in today's world, are go-getters, liberated and motivated; needless to say, they are exploring themselves more and more every day. But, no matter how ambitious and liberated they have become, whenever a woman talks about travelling alone and exploring the world, she has to deal with a few raised eyebrows and criticism.
The reason being, world is not a safe place for solo women travellers, and this explains people's concern. But, aren't these the same people who give you a pat on the back, when you bag a higher position in your job? This means, no matter what you do, sometimes you will have supporters, and at times some criticizers. And, there is no safe place anyway.
Whilst the society is still under the process of empowering women, it is important for each of one of us to understand that the real empowerment comes when you do something on your own.
This Women's Day I urge every woman (working and homemaker) to go out there and travel around the world. And I will give you good enough reasons as to why you should do this.
You need a break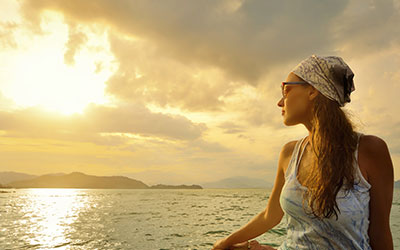 Since you manage to Juggle between personal and professional life and make every effort to maintain work-life balance, you deserve a break from your daily routine. A break from work does not always mean a fancy holiday in Switzerland. There are so many weekend getaways that you can explore and get that much-needed seclusion. You can spend your weekends exploring the historical sites, relaxing in the lap of nature, or trying your hand at outdoor activities like trekking, rafting and camping.
Check out some of the famous weekend getaways from Mumbai, Delhi, Bangalore and Pune.
Go nomadic and spoil yourself
"The real work of an expedition begins when you return." – Louise Arner Boyd
Break cultural stereotypes that dictate women should not travel alone. If not always, all women should travel solo, at least once in their lifetime. Travelling alone instils you with unbounded confidence and gives you a chance to revel in solitude. So, if you are the type, who can travel alone, choose a less explored place, and embark on that adventurous journey. I can bet your solo trip will make you fall in love with yourself. And once you are back, you will never be the same person.
Some of the most famous adventure destinations include Ladakh, Andaman, Dubai, New Zealand, Himachal Pradesh, Goa and Bali.
Plan a trip to foreign country
If not far beyond the seven seas, travel to foreign countries like Bhutan, Sri Lanka and Indonesia and explore what these beautiful destinations have in store for you. While Bhutan holidays may help find your spirituality, Sri Lanka and Indonesia will unleash your adventure side. When you are back from your foreign trip, you will be much more self-reliant and your self-belief will be on cloud nine.
Read "Eat, Pray, Love" to spark your wanderlust!
Come out of your shell
When men travel and explore adventurous places, they are always admired for their bravery and explorations. However, most women seem to be complacent with their career and jobs. I respect every woman, who has busted the gender stereotypes, or has even made the slightest attempt to explore herself. It is important to understand that there is a life beyond professional achievements. Thus, women should also embark on adventure expeditions and get rid of the fear associated with it.
I am not advising you to ditch your careers, but a little of adventure does not harm. Instead, it boosts your moral and helps you believe that you can hit great milestones alone.
To start with, you opt for Ladakh holidays and hit those rough and untrodden pathways. Travel to Manali and take those challenging trekking and camping routes.
This Women's Day, hop on the travel bandwagon and plan to explore the world.
Delhi – Agra, Dehradun, Rishikesh, Jaipur, Mussoorie and Dhanulti
Mumbai – Karnala, Igatpuri, Kolad, Malshej Ghat
Top destinations in Asia
If you wish to get an insight into the vibrant and exuberant cultures of Asia, plan a trip to the most recommended travel hotspots by avid travellers. Singapore, Bali, Malaysia, Hong Kong, Thailand and Mauritius are the most frequented travel hotspots.
Top travel destinations in Europe                               
Travelling to Europe is every traveller's long-cherished dream. A potpourri of cultures, the continent features endless variety of destinations to explore. Top destinations in Europe include France, Germany, Switzerland, United Kingdom, Italy and Netherlands.
We wish you a very happy woman's day and lots of pleasant journeys ahead.