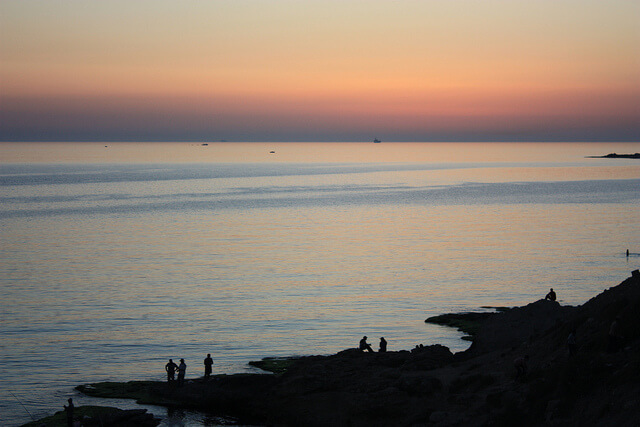 Make your
holiday trip
a memorable one, come to Syria and witness the land of marvelous architectural beauty of the primeval civilizations. The trip to Syria will definitely be a thrilling experience for you and your family. You will get to see the ancient citadels, Roman ruins and crusader castles as you go on to explore the land. You can check out the Syria tours and get the finest souvenirs to take back home from this trip.
Syria is a great place for adventure enthusiasts. You can trek along the impregnable towers and turrets of Krak des Chevaliers. It is the best Crusader Castle found in the Middle East region. The Palmyra is an ideal option for explorers and art seekers. Palmyra is located in a desert area. Apamea is located on the bank of River Orontes. The beautiful colonnaded streets present here will leave you awe-struck. The city of Bosra is a must-visit tourist spot. The old cities of Damascus and Aleppo bring you a cluster of souks and friendly traders; you can buy all the best of accessories and souvenirs from them.
Best time to visit Syria
The south-western portion of Asia enjoys Mediterranean climate. Summers are usually hot and dry, and winters are mostly mild and wet. The best time to travel to Syria is during the autumn and spring time. July and August are very warm, but the temperature is cooler in places with high altitudes. Evenings are cooler than the days.
Get a customized itinerary to Syria during the upcoming holidays. Once you come here, do not miss the chance to stay in the small Arabesque-style Ottoman houses. The special 'mezze' delicacies in gourmet eatery joints and plush restaurants will get you finger licking food. Visit the cities of Damascus and Aleppo. So, put on your trekking shoes and explore the land of ancient architectural beauty.
How to reach Syria
Syria is accessible by flight from all major airports of the world. Most people break their journey into parts to enjoy travelling in the Middle East. You can easily travel to Damascus by air from Dubai owing to the large number of available daily flights from there.