Worried about Your Child Going Abroad? Let Thomas Cook help!
It's a joyous occasion – your child has received the acceptance letter from the college or university abroad. Emotions are high, celebrations are in, and yet before you know it, the worrying will start. Will he or she be prepared? How will he handle living alone? What can you do to help him out?
To begin with, take a deep breath. It's natural to want to protect and prepare your child. Fortunately, you can do both. You've sent your child for regular school student holidays, haven't you? Now, it's time to send them for a longer trip.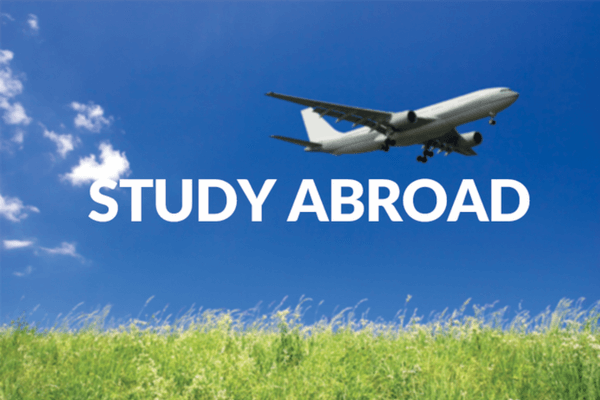 As a parent, your role is to prepare both, you and your child, for the big change. You may get anxious and want to hasten the preparations. However, you need to deal with the entire process one step at a time. The first step is to put down a to-do list as you start to prepare for the whole process that lies ahead. As for what comes after? Well, we've put together some tips to make the transition easier – for you and your child.
Preparing for the big change before the change itself
For most parents, the admission process is just the tip of the iceberg. However, helping your child find the right course and sending college applications is a long-drawn path. Once that's done, you'll need to prepare him for the course and his life abroad – this will be the first time your child will be living all alone.
As big as a change it might seem for your child, it is also a big change for you as a parent. Empower him to be independent – this will ease your worries! Share with him the practical lessons from your own life experiences.  Let him learn from your missteps. You have years of wisdom, now is the time to use it.
A checklist or scheduler can be a stress reliever— for you and your child
You can see that your child is struggling to keep up with the process. You worry that the stress of planning and preparing is weighing him down. Why not step in and help him ease the stress?
Travelling alone for the first time can be a potential source of stress for your child – particularly when it comes to handling documents required for the flight and customs. A handy checklist will make the process smoother. Prepare your child for the airport process by familiarising him with the required original documents. Make sure your child carries copies of all travel documents as a backup, in case they get misplaced. It never hurts to be cautious!
Work on your worries by helping your child cope with the basics when studying abroad
It is a big change for your child to be living amongst people they haven't met before, especially those from different cultures and countries. You constantly worry about how they will manage on their own. Help them deal with the small things in life.
As a parent, the best way you could help your children is by teaching them to be responsible for themselves. That means teaching them to do things on their own at home before they leave for their studies abroad. Work on building the basics. It is the best survival guide that you can share with your child before he starts life abroad.
Start with the daily chores! Healthy habits like doing his own laundry, cleaning the room, and washing dishes are all part of life's necessities. These are tasks he will have to do once he lives on his own. Your child might complain in the beginning but will appreciate these life lessons in the course of time.
Grades are important but not at the cost of health
You constantly worry about the kind of eating habits your child might pick up while living on his own. A stream of academic activities and a general lack of time makes it difficult to sustain healthy eating. As a parent, this will be your prime concern – after all a healthy body creates a healthy mind!
Teach your child the basic skills of cooking. It will become a life-saving skill that your child will thank you for when it comes to his diet. You don't have to teach him to create a gourmet experience, just the essentials will go a long way.
To ease your mind further, don't forget to pack some delicious Indian snacks and ready to eat packages. These will come in handy during those initial days when he will be navigating his way around his new life. Pack some Indian spices so he can cook some healthy Indian home food and beat the homesickness. The best part? When you teach children to cook for themselves, they also learn to shop for groceries efficiently and learn to budget their food expenses! This simple tip has multiple and lifelong benefits.
Ask around for more information
Need additional sources of information from people in that course and country? It's simple! Reach out to college alumni who are always ready to share their experiences with new students and their parents as well. This will be the best way to help you put many of your fears to rest and will also prepare your child for the ground realities of that country.
Furthermore, talk to other parents who have sent their children abroad for further studies to know what is in store for your child in the new country. Conversations like these can give you insights into the kind of funds required. You'll also be able to build a bond with many parents who share the same worries as you. (Also read: First Week Studying Abroad? – Let Thomas Cook help You)
Connectivity is essential for communication
Some expenses are constant no matter which country your child goes to. As a parent, it is reassuring to know that you can reach your child at any point of time. Especially in the initial days till they settle into the regular routine. Connectivity through multiple avenues like Skype, Facetime and WhatsApp help build better ways of communication between you and your child. So keep phone and data expenses in mind when planning your child's budget.
Encourage him to look beyond the textbook
It's true! Education is a priority when studying abroad.
However, everything needs balance. Encourage your child to explore the new country and its culture. Perhaps you can encourage him to use his student holidays to take a short trip or spend time with friends or relatives in the country. It's important to have a support system in the new country of choice. This also allows you to build a list of emergency contacts in case you cannot reach your child.
Track your child's expenses with Thomas Cook Forex Card
As an adult, you know sticking to your budget is not that easy. So, be prepared for a few financial hiccups in the first few months. Your child's new-found freedom might cause him to overindulge and go beyond budget – especially in the initial days. That's where the Thomas Cook Forex Prepaid Card comes in. You can add a pre-calculated amount to the card, which your child can use accordingly.
Also, with the Thomas Cook Forex Prepaid Card, you can download monthly statements to track your child's spending habits. Finally, the cards are CHIP and PIN protected, so you don't have to worry about security. If your child does lose the card, you can always apply for a replacement with Thomas Cook.
The Forex Card helps you plan for the unplanned expenses
There will always be some miscellaneous school expenses or life expenses, so remember to budget for those surprises. It is important to set a separate amount that your child can rely upon when faced with those 'emergency fund situations'. You don't need to let him know that he has this extra money to spend – it is important for him to learn the value of money and to live within his means.
In the case of emergencies, or when you wish to send money to your child, you can easily reload the card in just 4 easy steps.
Visa for Student – another easy procedure with Thomas Cook
For a student, the prospect of applying for a student visa can be daunting. However, as a parent, you can ease the pressure and choose Thomas Cook's online visa for student services. They provide end-to-end visa facilitation in just 4 easy steps. Get your child's travel and admission documents in order and submit them online. With real-time updates on your student visa status, you can let go of the worries that come with the process.
Meeting life with a smile
As a parent, you might not be able to let go of all the anxieties when your children are travelling for the first time. However, half the battle is won when you teach them to handle unforeseen things in life. Set the tone for the new phase of life by encouraging them to explore uncharted territories and garner new experiences fearlessly. After all, (no matter how far they go) you will always be there to help.
Recommended read: Want to study abroad? – here's how to prepare