12 Places in South India not to be missed by a Wanderlusting Soul
Travellers are always segregated in two categories. There are the beach people and then there are those who love mountains. When a group of travel enthusiasts or couples or friends plan a trip, most of the discussions always get stuck at a point where they have to decide between either of these. What if, in such situations, it was suggested that there are places in South India where they can experience both?
Sounds unbelievable, right? Well, it is certainly true.
The Southern part of India is so filled with surprises that a traveller cannot even imagine where to begin. Most of the tourist places in South India have multiple surprises to offer. From beaches to the lush green hills of The Western Ghats, the states of South India are popular for being located on off the beaten path.
The rich history, ancient architecture, diverse wildlife and mouth-watering food, what else would a traveller need to fulfil their travel goals.
For those who are yet to begin their journey of adventure to places in South India, here are a few places that they should add to the bucket list.
1. Mysore, Karnataka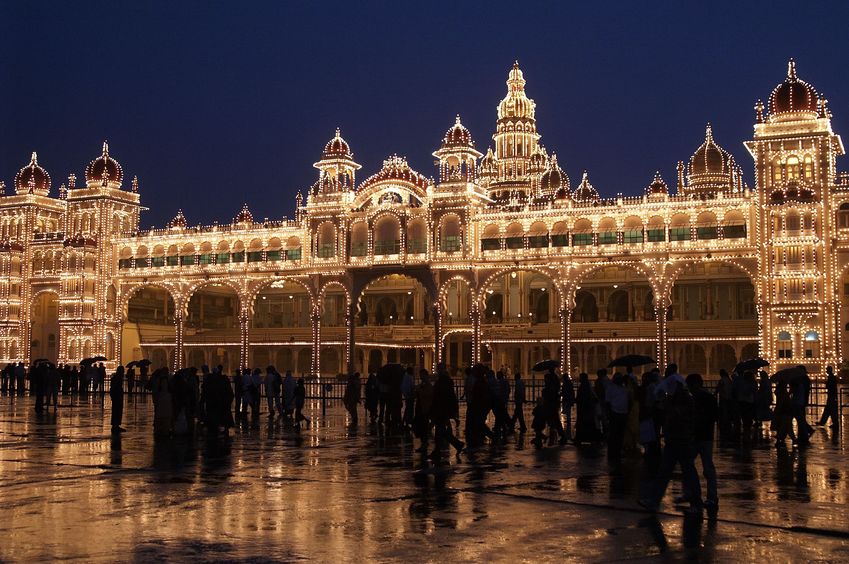 Mysore is filled with eclectic surprises for a travel enthusiast. It is the 2nd largest city of Karnataka and is known for its charming beauty and incredible culture. The annual celebrations of Dasara are quite famous and attract many tourists from every corner of the world.
When it comes to the most gorgeous best places in South India, places to visit in Mysore is one of the favourites because it provides access to some truly beautiful spots like Ooty, Coorg, Kodaikanal and Chikmagalur. The resorts near Mysore and Bandipur area are just perfect for the newlywed couples.
Places to visit in Mysore
Mysore Palace
Shivanasamudra waterfalls
Chamundi Hills
Krishnarajasagar Dam
Brindavan Gardens
Bandipur National Park
Channapatnam Toy Village
Nearby Attractions
Bayakulpe
Kokkare Belur
Salim Ali Bird Sanctuary, Mandya
Keshawa Temple of Somnathapura
What to Eat
Besibelle Bath
Raagi and Akki Roti
Vangi Baath
Payasam
Biryani at RRR Mysore Restaurant
How to Reach
Rail – Mysore is connected to major stations of India. You can also reach Bangalore and catch a connecting train which takes an hour and a half to reach its destination.
Road – Mysore is 150 kms from Bangalore and 620 kms from Goa. While traveling from Bangalore you can also cover places like Dr. Salim Ali Bird Sanctuary, Bayakulpe and Tala Cauvery.
Flight – Bangalore International Airport is the nearest International Airport. Further journey can be continued by train or bus.
2. Ooty, Tamilnadu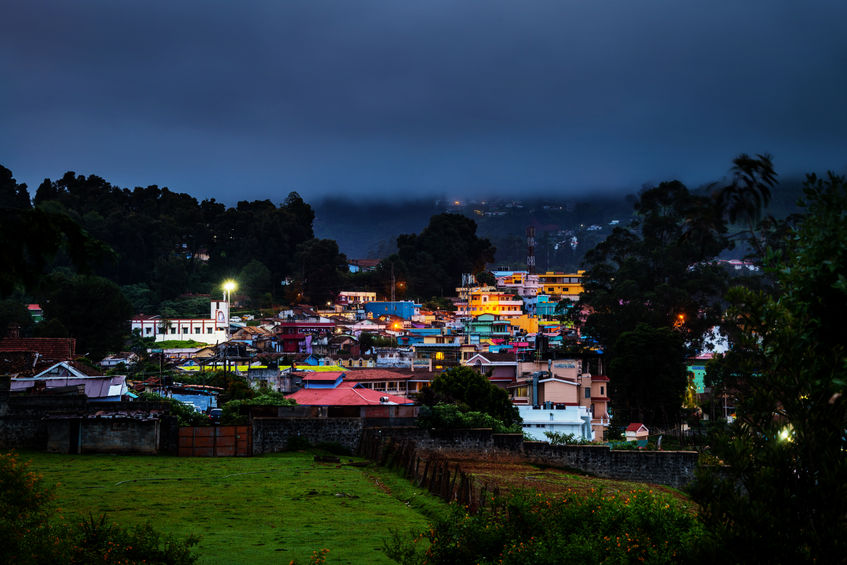 Ooty has been a favourite of Bollywood since the 70s. Crews often visit here in search of the scenic filming locations as Ooty is bestowed with tea gardens, toy train, waterfalls and vast trails of Nilgiri hills. These attractions and activities make Ooty counted among the best places to visit in South India.
Ooty is a crown jewel in South India tourism and a favourite for honeymooners as well as adventure seekers. The scenic charms of Ooty have made it popular as one of the favourite holiday destinations in South India and its approachable distance from both Bangalore and Chennai proves helpful for visitors to reaching the place conveniently.
Places to visit in Ooty
Ooty Lake
Pykara Falls
Dodabetta Peak
Toy Train
Botanical Garden
Rose Garden
Tiger Hill
Kamraj Sagar Lake
Nearby Attractions
Kotagiri
Mudumalai National Park
Ketti Needle Industries
Glenmorgan Trek
Ebbanad
What to Eat
Kebabs
Ooty Biscuits
Chicken Rolls on the mail street market
Paneer Fingers at C-Stores
Shopping
Municipal Market
Co-Operative super market
Upper and Lower Bazars
Nilgiri Honey
Tea leaves
Chocolates
How to Reach
Rail – Mettupalyam is the nearest railway station from Ooty. The station has one overnight train running from Chennai. Coimbatore is the nearest junction which is well connected with regular trains from Mysore, Kochi, Chennai and other important cities.
Road – Ooty is 273 km from Bangalore and 558 km from Chennai. Regular buses run for Ooty and can be found from Bangalore, Chennai and Coimbatore. Traveller's often mix their trip with Kodaikanal, Kocchi and Munnar so it is easy to find buses running between these places.
Flight – Coimbatore International Airport is connected to countries like UAE, Singapore, and Sri Lanka. Frequent flights from Indian cities also land here on a daily basis. You can take connecting bus or taxi to Ooty from Coimbatore.
3. Kodaikanal, Tamilnadu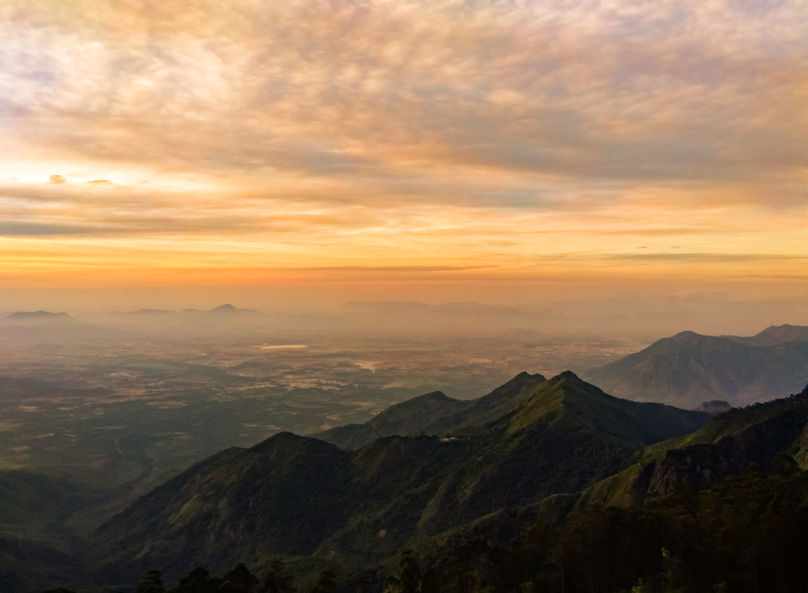 Kodaikanal is one of the most unique hill stations in South India. Filled with amazing, scenic views, it is perfect for those who want to explore the offbeat destination of South India. Located at an altitude of 2000m above sea level, the weather conditions are very pleasant even during the harsh summer seasons.
As one of the closest places to visit in Bangalore, Kodaikanal offers options for hiking, sightseeing, bird watching or just lazing around doing nothing. The lovely weather makes it one of the best honeymoon places in South India.
Places to visit in Kodaikanal
Pillar Rocks
Dolphin Nose
Kodai Lake
Kodaikanal wildlife sanctuary
Wax museum
Coaker's Walk
Green Valley View
Nearby Attractions
Pine forest
Bear Shola Falls
Perumalmalai trek
Velagavi
What to Eat
Israeli Cuisine
Pizza
Biryani
Bhajji (prepared using onions and chillis)
Momos
Thukpa
Cheesecakes
Shopping
Cheese
Honey
Eucalyptus Oil
Spices
Pottery
How to Reach
Rail – Kodai Road is the nearest railhead and is 100 km away from Kodaikanal. Dindigul Railway station is another option for train journey. Local taxis and buses run frequently from both stations.
Road – At a distance of approximately 460 km from Bangalore and 525 km from Chennai, Kodaikanal is easily accessible via buses and taxis. Visitors also like to mix their trip with Ooty and Munnar as it is at an approachable distance from both destinations.
Flight – Kodaikanal is well connected to a majority of airports like Trichy, Kocchi, Chennai, Bangalore and Coimbatore.
4. Coorg, Karnataka- One of the beautiful places in South India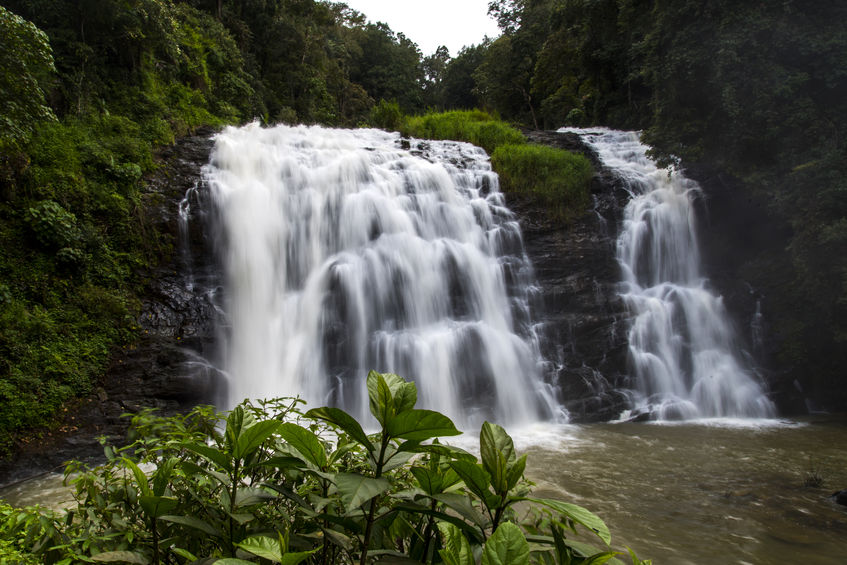 Kodagu, or Coorg has been aptly named Scotland of South India because of its lovely weather and pleasant scenic views. Located in the Western Ghats, Coorg is a favourite for honeymooners and trekkers who come here to bask in the tranquil views of the everlasting sights.
As one of the popular hill stations in south India, Coorg is also a favourite for the luxury travel enthusiasts because of the amazing resorts nestled at incredible spots. Coorg provides an option to stay away from the hustle & bustle of the mainstream tourist areas.
A vacation in Coorg means relaxing in the stay homes in the middle of a tea estate, starting your day with a cup of fresh brewed coffee and then soothing in the fresh atmosphere.
Places to visit in Coorg
Abbey Fall
Chelavara Falls
Iruppu
Raja's seat
Omkareshwara Temple
Bylakuppe
Dubare Elephant Camps
Nearby Attractions
Nagarahole National Park
Kutta Tiger Sanctuary
Pushpagiri
Kumaraparvatha trek
Somwarpet Rock Climbing Camp
White Water Rafting at Barapole
What to Eat
Local pandi curry (pork curry)
Kadbittu
Coorgi Oranges
Shopping
Local Wine
Coffee beans and powders
Spices
Tibetan Souvenirs from Kushalnagar market
Artificial jewellery from local flee market
How to Reach
Rail – Mysore is the nearest railway station. Further travel is only possible by road. There are frequent buses as well as private taxis for travel to and in Coorg.
Road – Coorg is 264 km away from Bangalore and 107 km from Mysore. Regular buses run between these destinations and it is easy to reach Madikeri by road.
Flight – Mysore airport is the nearest airport, but the flights are not frequent. The best idea is to arrive at Bangalore airport and then continue your journey.
5. Gokarna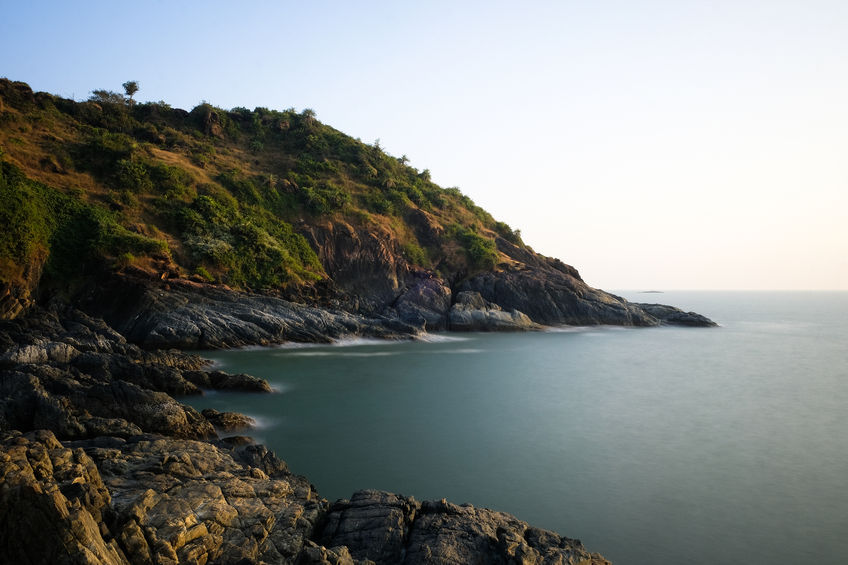 If someone told you about a destination, which is surrounded by hills on one side and sea on another then you probably won't believe it. But Gokarna is exactly that way. The lovely, serene paradise nestled in the lap of Western Ghats will make you fall in love with this beach town.
Travellers, who wish to experience the charms of Goa without crowd and party scenes, prefer visiting Gokarna which is one of the best places in South India. It is at an accessible distance from both Mumbai and Bangalore and regular trains and buses ply to and from here.
Places to visit in Gokarna
Kudle Beach
Half Moon Beach
Paradise Beach
Half Moon Beach
Mahabaleshwara Temple
Maha Ganpati Temple
Koti Tirtha
Mirjan Fort
Nearby Attractions
Kumta
Murudeshwar
Karwar
Devbagh Beach
What to Eat
Pizza
Spanish and Israeli cuisine
Fish curry
Squid chilli
Juices around the temple market
How to Reach
Rail – Gokarna is well connected via trains. A majority of trains from Mumbai to Mangalore and Udupi pass through Gokarna. Madgaon station, Goa is also one of the nearby stations. Gokarna is only 4 hours away from Panjim.
Road – Gokarna is a well connected via road from Mumbai, Bangalore and Goa. Regular buses run between these places and it is easy to find a taxi.
Flight – Dabolim airport Goa is the nearest airport which connects with Gokarna. Since travellers generally spend a few nights in Goa and then move to Gokarna, flying here makes perfect sense.
6. Chikmagalur, Karnataka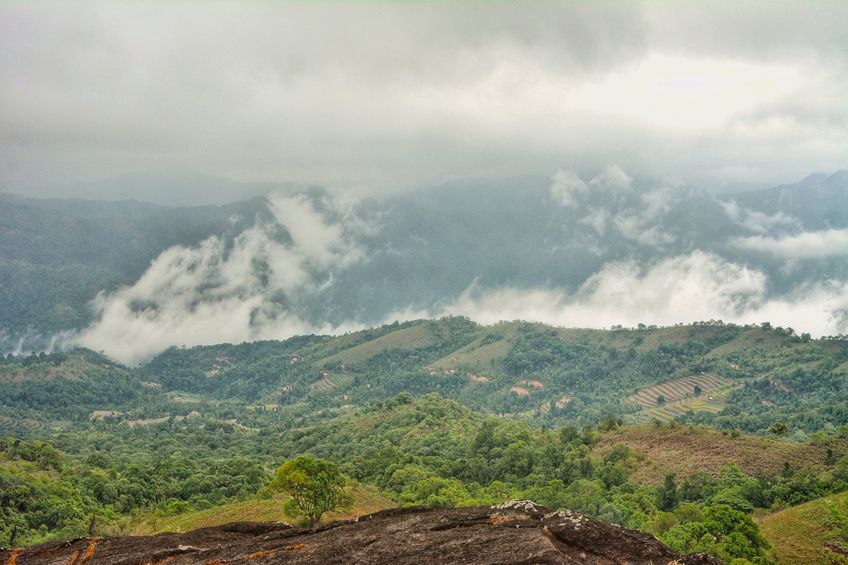 Ask any driving enthusiast from Bangalore about their favourite long drive destination and they'll tell you about Chikmagalur.
Located near Mangalore, this lovely destination is known for its soothing weather and cloudy skies. It is said that years ago the land of this district was given as a dowry to the younger daughter of a legendary chief who ruled Sakrepatna- Rukmangada.
Counted among the lesser known tourist places of South India, Chikmagalur is known for its tree plantations and picturesque uninterrupted views of the Western Ghats. Chikmagalur's hills are also known for tiger sighting, although rare but rewarding.
Places to visit in Chikmagalur
Mullayanagiri
Camping at Ballalarayana
Coffee plantations
Hanumangundi Falls
Kudremukha Peak
Baba Budan Giri
Bhadra Wildlife Sanctuary
Hebbe Falls
Nearby Attractions
Mullayanagiri
Udupi
Surathkal Beach
What to Eat
Biryani
Kheer Sheera
Continental cuisine at coffee barn café
Mysore Dosa
Burgers at Salipicon
Shopping
Coffee beans and powder
Wooden crafts
Handloom
How to Reach
Rail – Chikmagalur railway station is connected with a majority of stations in Karnataka. Many trains plying between Indian cities also make a stop at Chikmagalur.
Road – Chikmagalur is well connected from Bangalore, Mysore and Mangalore. You will easily find a bus for your destination. Taxis are easy to find from Mangalore and Bangalore.
Flight – The Mangalore International Airport is well connected to multiple national and international destinations. Bangalore airport is also one of the major airports at a distance of 250 km.
7. Wayanad, Kerala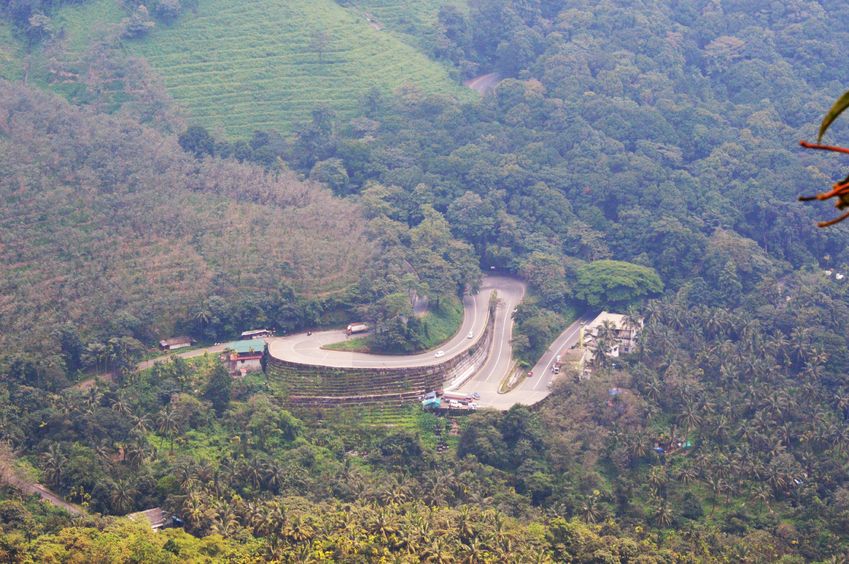 If the idea of your vacation is to relax in your resort as the clouds hover right in front of you then Wayanad is where you should be. When it comes to beating the heat and exploring one of the best tourist places in South India, nothing beats Wayanad.
This beautiful destination is surrounded by the lovely, quaint Western Ghats belonging to the state of Kerala and provides uninterrupted views of the lush green hills wherever your eyes go.
Wayanad is not only a preferred destination for honeymooners but also a favourite of the naturalists and photographers. Wayanad's biodiversity is unique to this region. 80% of the flora is found exclusively in this region.
The dense forests of Wayanad offer a sanctuary for elephants, great Malabar squirrel, wild boar along with birds like black-and-orange flycatcher and the black-capped kingfisher. The Neolithic era's Edakkal Caves have been declared a word heritage site by UNESCO.
Places to visit in Wayanad
Chembara Peak
Spice Plantations
Tea Gardens
Tholpetty Wildlife Sanctuary
Edakkal Caves
Bansura Sagar Dam
Pookode Lake
Kuruva Island
Bamboo Forests, Muthanga
Nearby Attractions
Sulthan Battery
Kozikode
Nilambur
Vyithri
Begur wildlife sanctuary
What to Eat
Dum Biryani
Malabar Paratha
Pathiri
Saffron rice
Alisa (A Kozikode speciality)
Arikadka
Shopping
Coffee beans and powder
Tea
Spices
Crafts done with coconuts and shells
Cane and wood work
Embroidered Mats
How to Reach
Rail – While the nearest railway station is in Kozikode, a lot of people visit Wayanad from Mangalore and Bangalore which has more frequent train connectivity.
Road – KSRTC buses and private taxis run between destinations like Kochi, Calicut, Bangalore and Mangalore.
Flight – The Calicut International Airport provides easy connectivity with Wayanad. You can also land in Bangalore and then continue your further journey.
8. Dandeli, Karnataka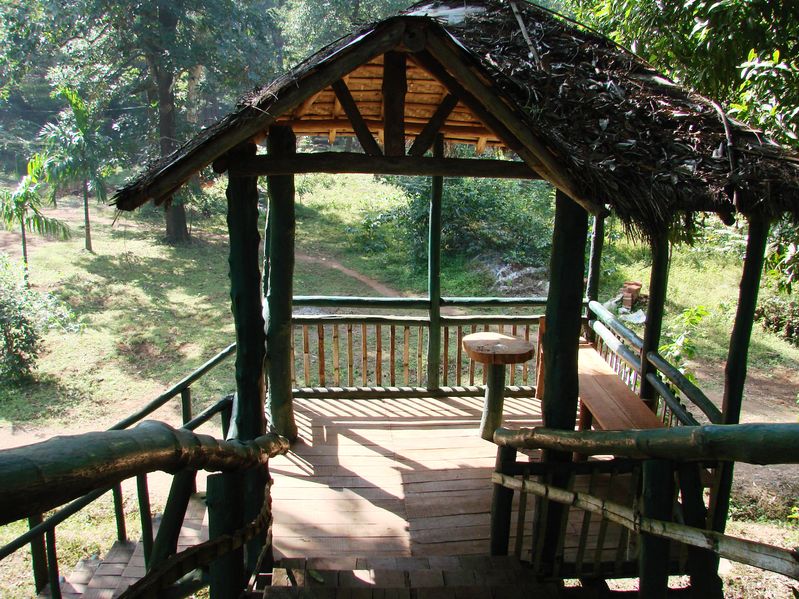 When the call of adventure is a must, Dandeli is where you should be heading. Dandeli is a number of worlds combined into one and considered one the best places in South India. The hilly terrains of The Western Ghats, with the rushing Kali River provides the best options for adventures from White Water Rafting to River crossing and Flying Fox.
Dandeli National Park is also the home of The Black Jaguar and offers a chance to spot animals like peacocks, langoors, barking deers and antelopes.
Places to visit in Dandeli
Dandeli National Park
Kali River Adventure Park
Kavala Caves
Syntheri Rocks
Shiroli Peak
Anshi National Park
Things to do in Dandeli
River Rafting
Wildlife Safari
Kayaking
Jungle Camping
Mountain Biking
Coracle Boat Ride
Trekking
Nearby Places
Hubli
Badami
Pattakdal
Bijapur
How to Reach
Rail – The nearest railheads from Dandeli are Londa, Hubli, and Dharwar.The best way to explore Dandeli is to reach Goa or Bangalore and then take a connecting train to either of these stations. Further journey can be continued on bus or by hiring a private cab.
Road – Dandeli is 32 km from Hubli, 99 km from Goa and 466 km from Bangalore. Direct buses from these destinations run up to Hubli from where further journey can be continued on local bus or private taxi. Private buses are extremely slow, so it is recommended to hire a taxi to save yourself some wastage of time.
Flight – Hubli Airport is a fully functional airport and is nearest to Dandeli. You will find regular flights for Hubli from Bangalore, Ahmedabad, Goa, and Chennai.
9. Pondicherry, Tamil Nadu
This former French Colony is a favourite for those who want to enjoy the natural charms of empty beaches and lovely continental food. With a mix of prevailing French culture along with the Tamil lifestyle makes Pondicherry counted among some of the important places in South India.
The sun, the sea and the thriving culture of this gorgeous Union Territory is perfect to spark the flames of romance between lovelorn couples. Combined with some of the best cafes of South India and adventurous activities like surfing and scuba diving, Pondicherry provides the perfect ingredients for a romantic vacation.
Places to visit in Pondicherry
Promenade Beach
The French Quarter
Botanical Garden
Sri Aurobindo Ashram
Oustery Lake
Chunnambar Boat House
Auro Beach
Old Light Houses
Things to do in Pondicherry
Meditation sessions
Food walk
Cycling
Rock climbing
Scuba diving
Snorkelling
Surfing
Thanjavur Painting Workshops
Nearby Places
Tranquebar
Mahabalipuram
Kovalam
What to Eat
French breakfast at Daily Bread
Biryani
Andhra Tiffin or Thali
Fusion French and South Indian food at Carte Blanche
Pancakes
Chocolate custard
Fish curry and rice
Shopping
Indo-European clothes
Embroidered clothes
Silk Sarees
Bamboo works
Indian Antiques
How to Reach
Rail – While Pondicherry is connected with Chennai via railway line, the number of trains on that route is very low. This is why a majority of travellers get down at Chennai and then continue their journey.
Road – Pondicherry is on the East Coast Road network which is one of the important routes of Tamil Nadu. Chennai is 165 km from Pondicherry, Coimbatore is 380 km and Bangalore is 320 km away. All these places are perfectly connected via buses and the need for private taxis is hardly an issue.
Flight – Chennai Airport is the nearest airport from Pondicherry.
10. Yellagiri Hills, Tamil Nadu
Yellagiri is one of the best places in South India and most popular weekend gateway place to visit near Bangalore. Located in Vellore district, Yellagiri's scenic charms and splendid beauty make it one of the popular tourist places in South India. This lovely destination offers an escape from the summers of Bangalore and a pleasant long drive experience.
Yellagiri is located at a height of 1100 meters and the lovely hilly area is spread in an area of 30 square kilometres.
Yellagiri is not just a weekend destination. Many artists, writers and photographers visit this small paradise and spend some time inspiring their soul. Surrounded by lush greenery, orchards, rose gardens and valleys, this quaint spot is perfect for anyone who wishes to soothe their soul and experience a rejuvenating vacation.
Places to visit in Yellagiri
Alagamparari Waterfalls
Punganoor Lake Park
Telescope Observatory
Jalagandeeswarar Temple
Government Herbal Farm
Swamimalai Hills
Velavan Temple
Activities in Yellagiri
Local market tours
Paragliding
Telescope observatory visit
Boating on Punganur Lake
Trekking in Swamimalai Hills
Nearby Places
Tirupati
Kumbakonam
Kanchipuram
Pondicherry
Nearby Places
Rail – Jolarpettai Junction is the nearest station from Yellagiri. Regular trains between Bangalore and Chennai stop at Jolarpettai.
Road – Yellagiri is 150 km from Bangalore and 258 km from Chennai. It is easy to find AC/Non AC and deluxe buses traveling on this route. Cabs usually charge approximately INR 1200 for a one-way journey.
Flight – Chennai Airport is the nearest airport from Pondicherry.
11. Hassan, Karnataka
One of the lesser known tourist places in South India, Hassan is known for its rich history. From the lovely trails in the Western Ghats to the temples of Beluru and Halebidu, Hassan has something to offer to every travel lover.
Located at a height of 935 metres, Hassan's weather and the rainy atmosphere is what makes it a favourite destination for those who wish to experience fewer crowds and more natural beauty.
Hassan can be explored during the weekend or mixed with nearby destinations like Sakleshpura for a longer vacation experience.
Places to visit in Hassan
Channakesava Temple, Belur
Shrawanbelagola
Chandragiri Hills
Manjarabad Fort
Ramnathpur temples
Gorur Dam
Someshwara Temple
Ranganatha Hills
Koravangla
Nuggehalli
Nearby Attractions
Hadlu Waterfalls Trek
Bisle Ghat
Agni Gudda
Magajahalli waterfall
What to Eat
Ragi Mudde
Rice and Yogurt
Biryani
Pork fry
Shopping
How to Reach
Rail – Hassan is connected via daily trains from Bangalore and Mangalore. There are weekly trains which connect Hassan from Mumbai and Delhi.
Road – Hassan is at an accessible distance from Bangalore, Mangalore and Hubli. Frequent buses run between all the places. One can hire a taxi to commute in the city.
Flight – Bangalore International Airport is the nearest to Hassan from where you can continue your further journey.
12. Lepakshi, Andhra Pradesh
This small Andhra Pradesh town is known for its temples, which are an example of sheer brilliance of architecture. Its history and culture make it counted among the best tourist places in South India. Some of the most famous temples are dedicated to Lord Shiva, Veerbhadra and Lord Vishnu.
Its association with one of the famous events of Ramayana makes it a destination amongst many pilgrims who come here to live the tale of Jatayu's sacrifice. The 4.5 feet high statue of Nandi is what takes your attention because of its size and design. This monolithic structure is one of the prime attractions of Lepakshi Temple Complex.
Places to visit in Lepakshi
Lepakshi Temple
Nandi Statue
Kalyana Venketeshwara Swamy Temple
Veerapuram Bird Sanctuary
Nearby Attractions
Dharamavaram which is famous for its silk factories
Puttaparthy
Penukonda
Kadiri
Belum Caves.
How to Reach
Rail – Hindupur and Anantpur railway stations are the nearest from Lepakshi. One can take a connecting bus, auto-rickshaw or cab to visit the temples.
Road – At a distance of 100 km from Bangalore, Lepakashi is a part of many travel packages that one can be a part of. You can also travel on your own by booking a bus or a private cab.
Flight – Bangalore International Airport is the nearest to Lepakshi village which is approximately 100 kms away.
The umpteen number of places in South India make it impossible for it to be explored in one visit. Still, the above-mentioned places are a few from where you can start your journey and then move further.
Among the many tourist places in South India, it is on you to choose the best and then experience the beautiful destination in its true sense. This summer, you can make your dream of exploring the best of South India Tourism come true with special South India holidays tour packages from Thomas Cook designed for a luxurious vacation.