Know The Best Time To Visit Nepal Before Planning Your Trip
Endowed with green subtropical forests, snow-capped peaks and a diverse cultural landscape, Nepal is one of the unique travel destinations on the planet, with the jewel in its crown undoubtedly, the imposing Mount Everest. If you are on your way to planning a holiday to Nepal and you may be wondering when you should visit this mesmerising country. To be honest, Nepal is beautiful no matter when you go. However, to make things simpler for you, here is a look at the best time to visit Nepal and things you can do there:
Best Time To Visit Nepal
Summer
The month of June heralds the arrival of summers which lasts until August. During the summer months, the average temperature lingers around 28 C. However, the hilly areas experience much higher temperature due to the scorching sun. This is the best time to visit Nepal as more avenues open up which is generally closed during other months.
Best places to visit
1. Kathmandu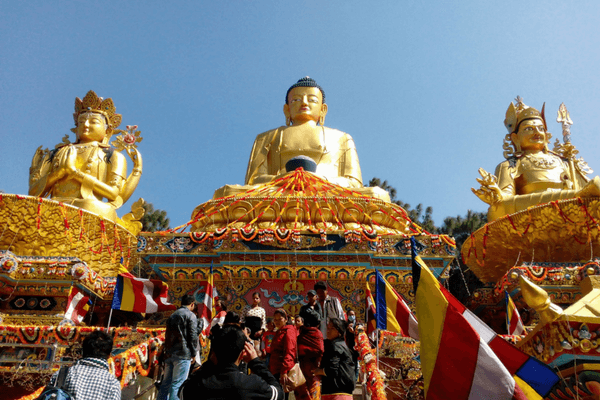 A popular tourist hub, Kathmandu Valley comprises of 3 cities one of which being the capital city of Nepal. Bhaktapur and Patan, being the other two. It is one of the places to visit in Nepal and should be explored on your Nepal tour package.
2. Pokhara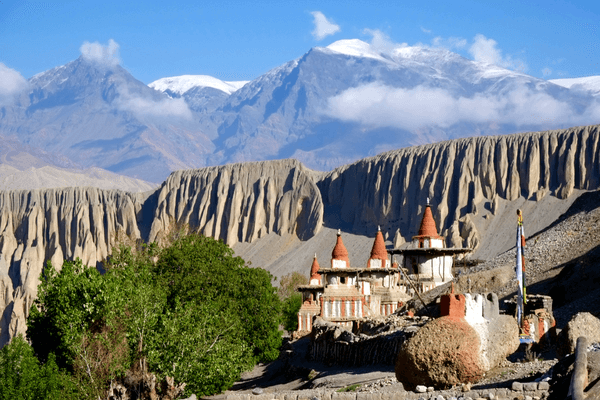 Pokhara valley is nestled amidst the Annapurna Himalayan Range. Among the famous Nepal tourist attractions, Pokhara Valley beckons a large number of nature lovers who love to soak in nature's beauty.
Things to do in Summer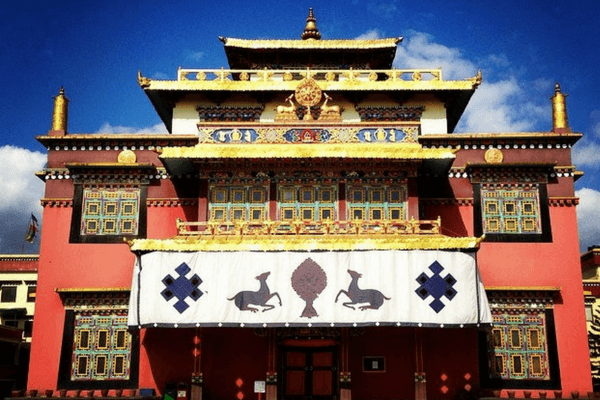 Visit Dhorpatan Hunting Reserve: The only hunting reserve in Nepal, it is surrounded by marshlands and was constructed with the aim of protecting some of the important species of Nepal. If you climb up, you will notice that the major portion of the area is snow capped.
Seek spirituality at Shechen Monastery: Situated near the Bodnath stupa, the monastery showcases rich Tibetan culture. The beautiful fresco paintings there will leave you truly mesmerized.
Explore the rich history in National Museum of Nepal: Your Nepal trip is incomplete without a visit to this museum. If you are a hard core history buff, this place is for you. They have a great collection of arts, culture and paintings. Don't miss the Buddhist gallery, focusing on information about Buddhism.
Must Read: 10 Most Beautiful Places To Visit In Nepal
Winter
Nepal enjoys winter season during December-February. The temperature reaches almost the freezing point during these months, while hilly regions experience rough weather and heavy snowfall. Trekking is in lower altitudes is fun during this time of the year as these trails would be considered safer than the strenuous trails.
Places to visit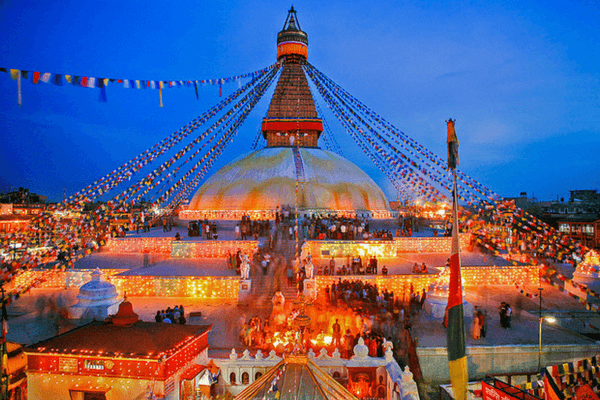 1. Boudhanath
Boudhanath is a prominent pilgrimage centre and is very popular for its serene beauty. The beautiful stupa here is unmissable.
2. Bhaktapur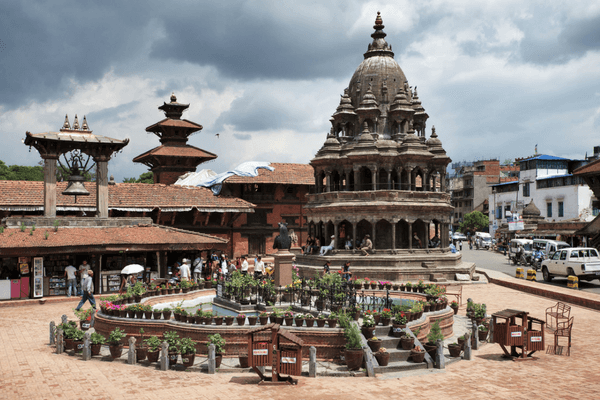 Bhaktapur boasts of rich architecture and imposing temples, though many suffered damage in the earthquake of 2015. The Darbar Square here is an architectural marvel.
Things to do in Winter:
Nepal tourism offers ultimate experience of snow fall, camping and adventure trekking in winters.
Go Paragliding in Pokhara and Bandipur: A paragliding experience in Nepal is something an adventure lover would hate to miss. Pokhara and Bandipur in Nepal are two best places to go paragliding as they offer scenic vistas.
View Mount Everest from Gokyo Lakes: Inarguably one of the most appealing vantage points and treks in Nepal, Gokyo Lakes are a perfect place to be to relish the unsurpassed view of the majestic Mt. Everest.
Explore Bardia National Park: This beautiful park is great for spotting elephants, tigers and rhinos. It is one of the highest tiger habitats.
Must Read: 20 Hottest Hippie Cities Across The World
Monsoon
The monsoon season in Nepal is characteristically beautiful despite heavy rain and bit high temperature. The Nepal weather is beautiful and green during the monsoons and with less tourist inflow can be a peaceful holiday too. If you intend to detox from your daily life, Monsoon is the best time to visit Nepal
Places to visit
1. Patan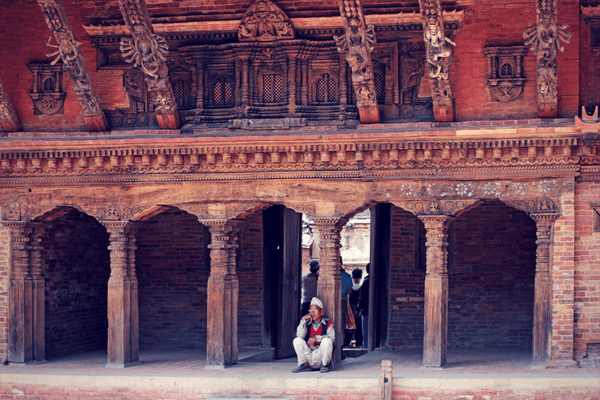 One of the three royal cities of Nepal, Patan or Lalitpur is something to feast your eyes on. Patan is known for its rich architecture, fantastic wood carvings and has an air of quiet spirituality. The town is close to the capital, Kathmandu.
2. Nagarkot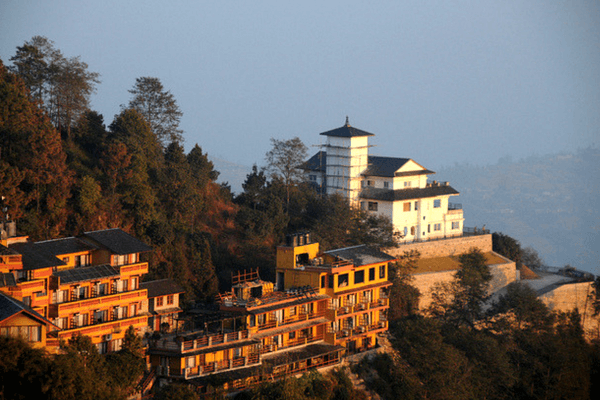 Surreal and strategic, this hill station of Nepal promises breathtaking views of the Himalayas. The sunset and sunrise views from here are simply phenomenal. It passes off as a beautiful romantic destination.
Things to do in Monsoons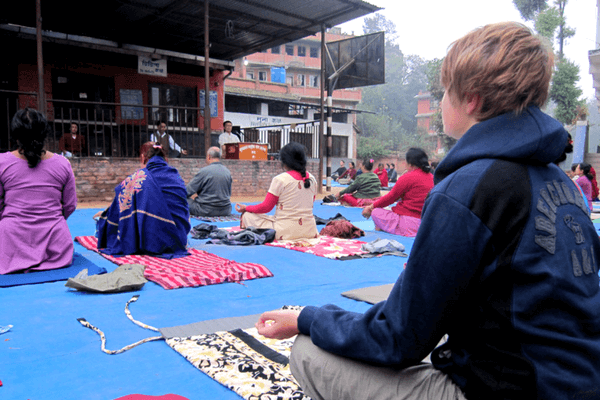 Take a Yoga, Homestay and Cooking Experience Tour: Monsoons can be the best time for peaceful indoor holidays. Home stay and Yoga tour allows you to practice yoga in a peaceful yoga retreat to explore your inner self; stay with a local host family; learn about their culture and learn to cook their cuisines. These tours offer great spiritual and cultural immersion into the local lifestyle.
Go Volunteering: Volunteering is the best gift you can give to locals. Along with getting to explore the place, you will be contributing to the humanity for a better change. This can be a rewarding experience.
Spring
If you love colourful flowers then it's the best time to go for mountain trails. These trails are a pretty sight with different species of flowers, including exotic wild orchids. The weather at this time of the year is pleasant and the experience can be very lively and one of the best time to visit Nepal
Places to visit
1. Swayambhunath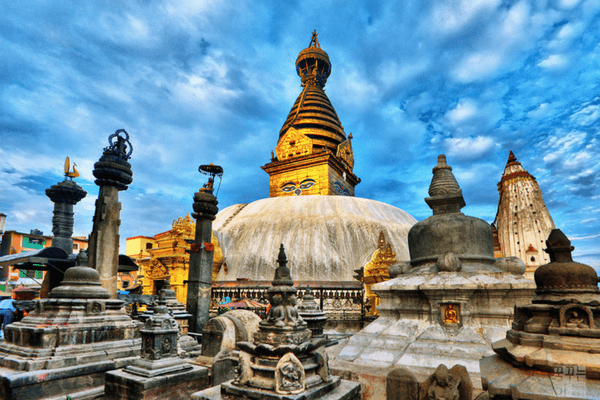 Perched atop a conical shaped hill, Swayambhu Temple is a popular holy shrine amongst the locals. The view from the hilltop is truly magical. The magnificent golden shire, the huge Tibetan prayer wheel and the painted Buddha statues here are beautiful.
2. Lumbini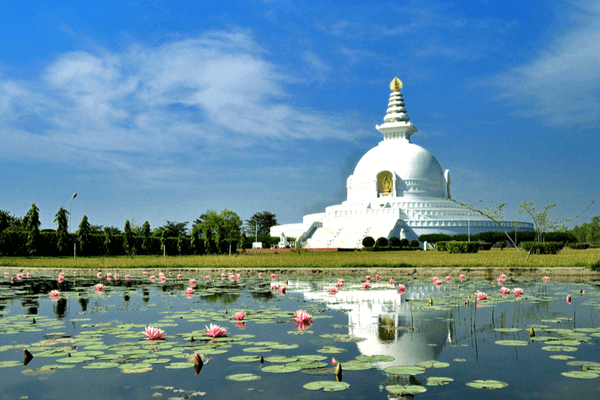 Whether you are an atheist or not, Lumbini touches your soul in a very special way. Believed to be the birthplace of Lord Buddha, Lumbini is not just a pilgrimage destination but an experience in itself.
Things to do in Spring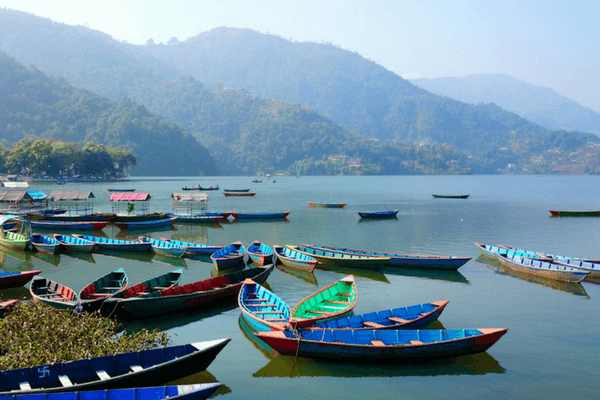 Go trekking on the various trek routes: Trekking can be enjoyed in almost all parts of Nepal including the Tibetan Plateau. It is the best time to visit Nepal for trek lovers, trekking trails in Annapurna, Everest, Langtang and the Kanchenjunga can be best explored in spring.
Go fishing on Lake Phewa: Nepal can easily be designated as the paradise for fishing and angling lovers. The country is home to a large number of rivers and lakes that are replete with a variety of fishes. Fishing in Phewa Lake can be a fun thing to do in Nepal.
Take a flight over the Everest: This is definitely an experience of a lifetime! Mountain flights offer eye level view of the mountains by flying at an average height of 7000 m, and this makes it a phenomenal experience.
Summary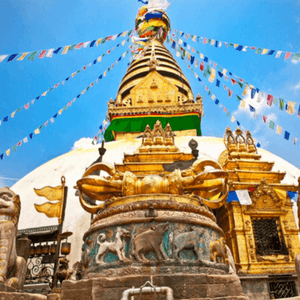 Article Name
Know The Best Time To Visit Nepal Before Planning Your Trip
Description
Nepal is one of the best places no matter when you go. However, to make things simpler, here is a look at the best time to visit Nepal.
Publisher Name
Publisher Logo