Lose Your Heart To Rains Yet Again: 10 Monsoon Destinations in India
Monsoons in India are unique as the country is blessed with bountiful rains from June to August. Surroundings that have become parched due to the sweltering heat of May, burst with life due to the abundance of moisture. It's no surprise that this season has been immortalized in our folk songs, movies, plays, and ancient texts. Instead of staying in your home in this wet spell, venture out to the places featured below. You will not be disappointed.  Here are the top monsoon destinations in India listed only for you.
Top Monsoon Destinations in India
1. Lonavala, Maharashtra
If you love being engulfed by wet, rain clouds, then Lonavla in Maharashtra is the place to be this monsoon. Snuggled up in the upper reaches of the Western Ghats, a short trip to, or a stay in this quaint little town is sure to refresh your senses.
Monsoon magic
Famous for its cool weather, this British-era town bursts with greenery come rainy season. With the option of cruising down the Mumbai-Pune Expressway or using the National Highway 4, your journey to Lonavala will be just as memorable as the destination itself.
What's more?
Don't miss the opportunity to travel to Amby Valley, when in Lonavala – the road that connects you to that place is simply magical in the rains. Don't miss out on this; There is a reason Lonavala tops our list of best monsoon destinations in India.
Does the thought of losing yourself in acres of greenery in the rains excite you? If yes, then you must visit Kodaikanal in the months of July and August.
Monsoon Magic
In this season, the entire hill station looks fresh. The delightful scent of rain-drenched mud wafts through the trees, rejuvenating your senses. Kodaikanal in this season is dream come true for serious and amateur photographers alike. Here, you have the opportunity to snap up enchanting pictures of mist-covered hills and surrounding landscapes while the sun plays hide and seek with clouds.
What's more?
Bear Shola and Silver Cascade Waterfalls near the hill station boom with gushing water in the monsoons, which will remind you of your favourite wallpaper.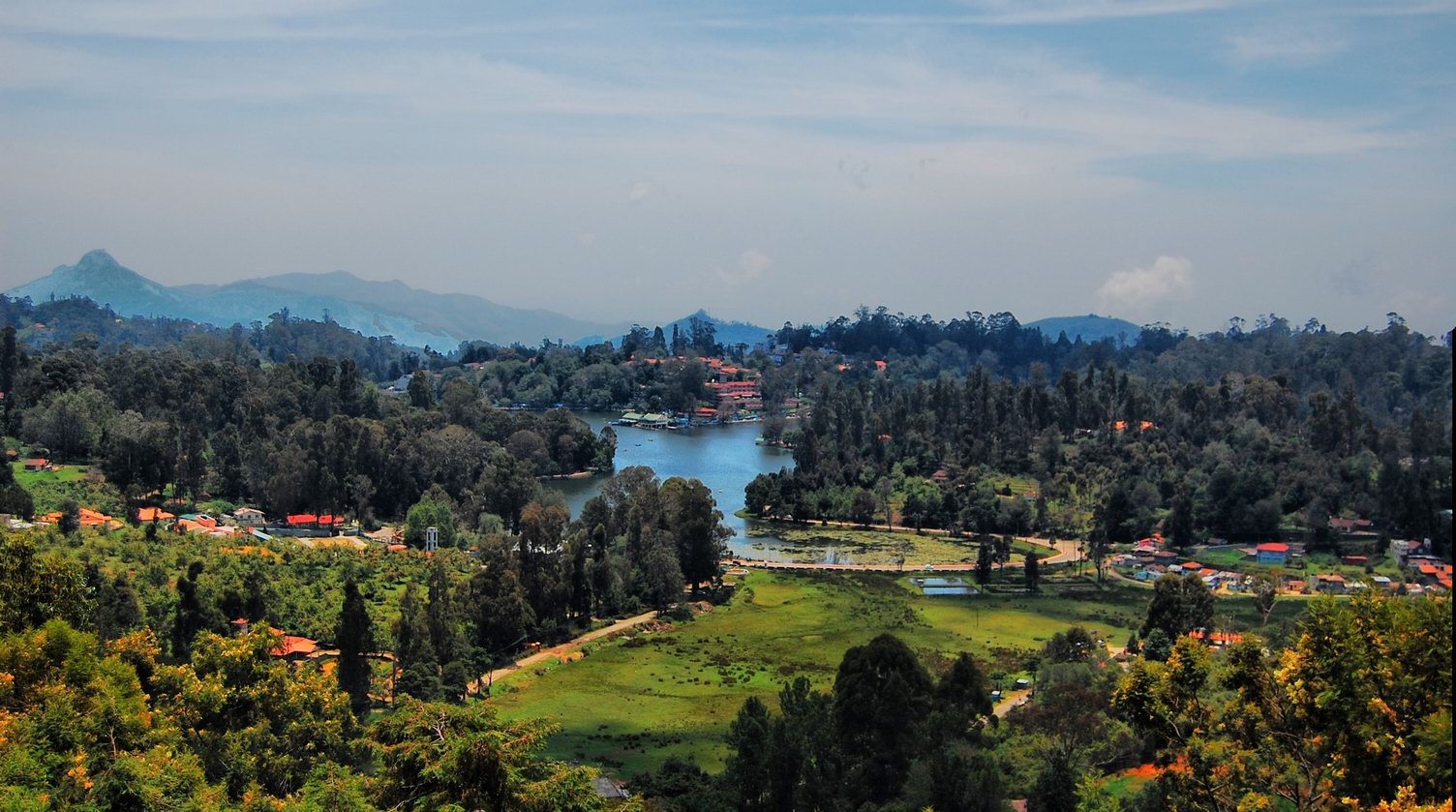 3. Coorg, Karnataka
Often called as Scotland of India, Coorg in Karnataka is famous for its picturesque hilly setting.
Monsoon Magic
Travel up the hills beyond Kushalnagar in the rains, and you are bound to be surrounded by the ubiquitous fog that reduces your visibility to near nothingness. Fortunately, you will see very few fellow travellers on the road, so your journey will be a pleasant one. On the way up, every bit of earth is guaranteed to be green. If there are no clouds blocking your view, then you will get to see distant hills that are enveloped with clouds.
What's more?
Upon reaching your destination, you may choose to relax in a warm Coorgi house or trek up the Thadiyandamol peak. Whatever your preference, you are bound to enjoy it.
4. Shillong, Meghalaya
If you wish to rendezvous with the monsoon clouds, then a visit to Shillong in Meghalaya should be on your bucket list. When the state itself is called the 'Abode of the Clouds', you can guess what's coming your way in the monsoon.
Monsoon Magic
Such is the intensity of the rain on the way up that it can slow down the world around you. Cars, people, animals…everyone has to bow down to Mother Nature in Meghalaya.
What's more?
Once in Shillong, you must make your way to the Elephant Falls that cascades with the sound of thunder.
Recommended Reads – Travel to North East: The hidden Jewels
5. Pondicherry – one of the best monsoon destinations in India
Although Pondicherry, fondly called as Pondy, is famous for its beaches, a visit to the union territory in the monsoon enables you to enjoy the lush fields and surrounding hilly terrains that are exploding with greenery.
Monsoon Magic 
Walking down Pondy's Promenade Beach in the rains, you are bound to be drenched by raging waves of Bay of Bengal that splash over the walls. Sullen grey, moisture-laden clouds that hang low from the skies will greet you in Pondy this season. Another advantage of visiting Pondicherry in the rains is that there are very few tourists. So go ahead and enjoy some Indo-French cuisine with some liquor while the world moves slowly around you in the rains. Pondicherry surely tops the list of monsoon destinations in India,
What's more?
If relaxing on a vacay is what you prefer, then a visit to the Auroville Universal City is a must, where you can meditate amidst verdant green lawns while clouds pour around.
6. Ranikhet, Uttarakhand
Ranikhet is a charming hill station that is located in the state of Uttarakhand, which is famous for its amazing natural beauty. Literally meaning 'Queen's meadow', the quaint town offers majestic views of pine trees in the lush green forests below.
Monsoon Magic
Come monsoons, clouds stream through the forests, showing you the face of the hill station like never before. A walk through the verdant hillsides in this season is guaranteed to be invigorating. A word of advice – visit this hill station in the early monsoon as the risk of landslides increases exponentially when it pours heavily.
What's more?
Enjoy the emerald beauty of Bhalu Dam, the tranquil ambience of Haidakhan Temple and the 8th-century shrine of Jhula Devi.
7. Wayanad, Kerala
Situated just over 70 km from Kozhikode, Wayanad is one of the best places to visit in India in the monsoons. And it is covered in every Kerala itinerary.
Monsoon Magic
Travellers love to throng to this hill station in August just to enjoy the monsoon as the destination is blessed with some of the highest rainfall in India. The greenery of the tea, coffee, spices, beetle nut, and rubber plantations, together with cool wind will make you indulge in adventures activities like trekking.
What's more?
Go for Banasura Hill Trek, explore Edakkal Caves, walk in the Kuruva Island and Wayanad tea plantations especially in the months of August and September.
Must Read – Top 10 hill stations in Kerala
8. Munnar, Kerala
Mist covered spice plantations and tea gardens welcome you when you travel to Munnar, Kerala in the monsoons. Munnar is indeed of the most beautiful destinations and popular hill stations in India.
Monsoon Magic
Each morning you will wake up to dew drops that are rolling lazily from the leaves of the trees. This hill station is a nothing short of a paradise in August. Views of tall mountains shrouded in mist will surely revitalize your soul. Head to Munnar if you're looking for some quiet time amidst nature.
What's more?
You can enjoy all of this at incredibly low prices in the monsoons as it is considered to be an off-season.
9. Goa
People usually say you shouldn't visit Goa in the monsoon. But wait, it's on our list of monsoon destinations in India. While the sun-kissed state is best suited for travelling in early summer and winter, it can be equally exciting during the rains. It's just that you need to visit the right places and indulge yourself in the activities that can only be enjoyed in this season.
Monsoon Magic
Not only can you enjoy Goa's beaches in the monsoon in total seclusion but also engage in trekking to breath-taking locations along the Western Ghats that are booming with fresh life. Be prepared to surrender yourself to the picturesque beauty of Goa as the state has a lot to offer during monsoon.
What's more?
During monsoon, you can visit the wildlife sanctuaries, enjoy greenery at the spice plantations, and take trek to the iconic Dudhsagar Falls. Be prepared to surrender yourself to the picturesque beauty of Goa as the state has a lot to offer during monsoon.
Must Read – Is Goa only your Whatsapp group's name?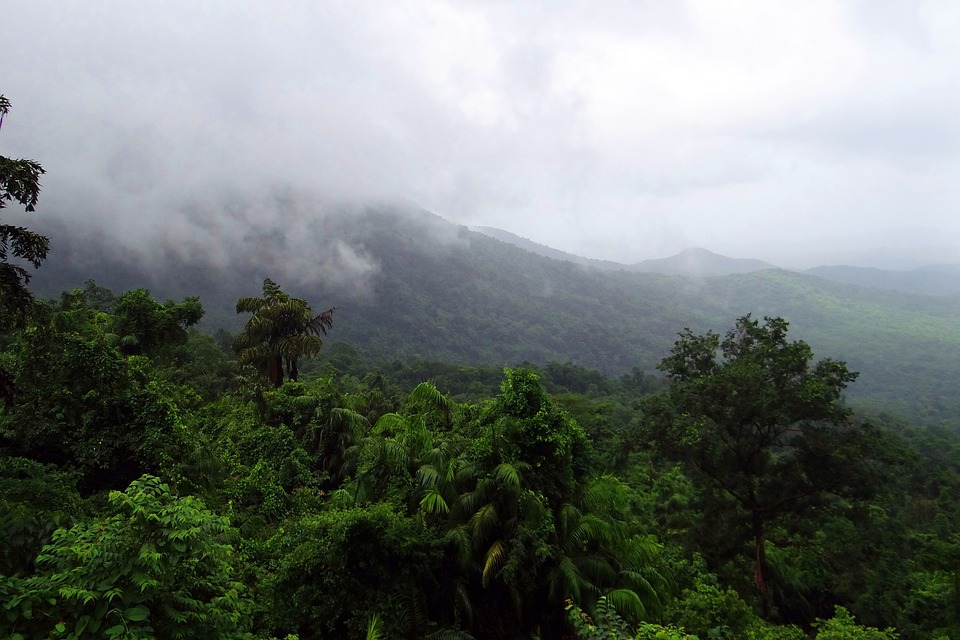 10. Cherrapunjee, Meghalaya
If you are not bothered by thunderous clouds and profuse rain, then there is no better destination for you than Cherrapunjee. Holding the record of being the second wettest place in the world, this destination in Meghalaya offers you verdant landscapes and hills to trek on. The abundant greenery and double decker tree bridges will ensure your pictures are worth sharing.
What's more?
Don't forget to drink several cups of Meghalaya tea in the rains, which is quite different from the Darjeeling tea. Going to other places in monsoon might be fun, but visiting Cherrapunjee in this season is a different ball game altogether.
Make this monsoon season a memorable one by traveling to these monsoon destinations in India. We guarantee that you will be boasting about your trip to all your friends and families.
Summary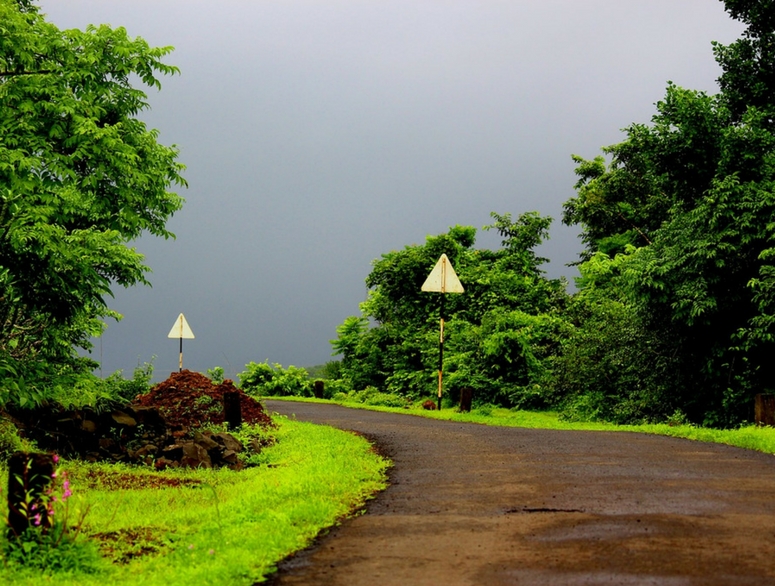 Article Name
Lose Your Heart To Rains Yet Again: 10 Monsoon Destinations in India
Description
Venture out to the places featured below. You will not be disappointed. Here are the top monsoon destinations in India listed only for you.
Author Name