A Shopaholic's Guide to Shopping in Croatia
Along the Adriatic Sea in Eastern Europe lies a spectacular country that is known for its thousands of small islands. Blessed with a beautiful coastline, a portion of the Alps, museums and renaissance buildings, Croatia is one of the most picturesque countries in Europe. The country shares its border with Italy on its west, Slovenia on its north, and Bosnia on its east. The country has four alternating seasons, making it more idyllic for vacations and honeymoon. When it comes to shopping in Croatia, the country offers you a myriad of options. Wheather you are buying things for your friends and family, relatives or for yourself, the range of items you can pick from is simply mind-blowing. From ties and chocolates to Glagolitic mementoes, you will be confused on what to choose and what to leave. However, we have a tip, don't leave.
Shopping in Croatia
1. Gundulićeva Poljana Market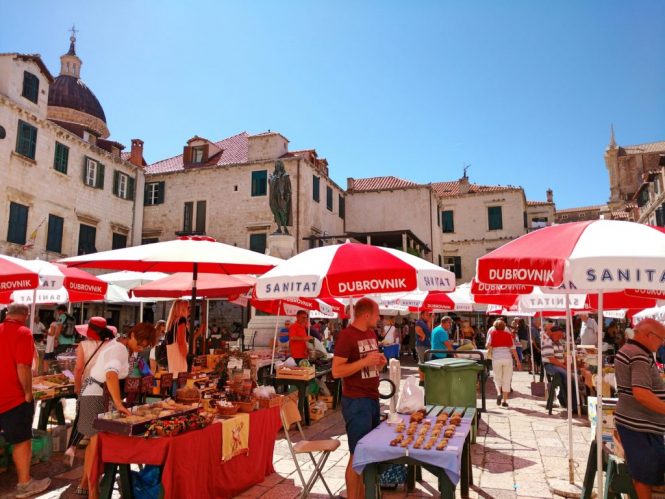 If you have always been fascinated by the local street markets travellers show on televisions and how they flaunt of fresh produce, this is your chance to experience the feel at the Gundulićeva Poljana Market. A typical European street market set up outside medieval buildings and statues, selling fresh produces of fruits and vegetables. Located at Old Town, Dubrovnik, the place also offers you nuts, lavender, olive oil, honey and even local spirits. If you were on the lookout for some organic produce of such items, you can't find a place better than the Gundulićeva Poljana Market to purchase them. If you are planning a picnic when in Croatia or simply buying a snack for your midnight cravings in the new city, the market is sure to be a host to all your needs.
Location: Gundulićeva Poljana, Dubrovnik, 20000
Operating Hours: 7:00 AM to 6:00 PM
Known for: Fruits, vegetables, flowers, nuts, honey and olive oil
Bargaining: Recommended during the early market hours and when the crowd is less
2. Croata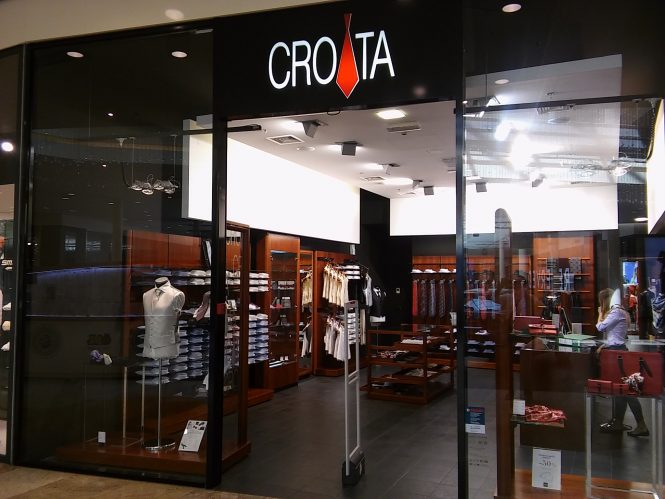 For those of you who love to suit up or dress up for every occasion, here's a recommendation on shopping in Croatia you shouldn't miss. The place is called Croata and it offers you bespoke piece of Croatia's most prestigious tradition – cravat or the necktie. Croatia takes its cravats seriously and is more like a heritage than a fashion or clothing accessory. Derived from the word Croat':hravat, cravats in Croatia is a symbol of national culture. One of the fascinating aspects of this tradition is that it has a dedicated institute to do researches about this unique Croatian heritage.
According to the history of the origin of cravats, it goes back to the times of war, when Croatian girls knotted scarves on the necks of their fiancés to express their love. The use of cravats, which the French found it interesting and even had the fashionistas in Paris influenced by it soon became a clothing staple both in Croatia and in other European countries.
And one of the flagship outlets and pioneers in selling cravats is the Croata, located in the Old Town. The store has been sending out fabrics to celebrities around the world and the elite of the crowd and you can get one for you as well. Choose from some of the finest makes on silk shawls, scarves and cravats, with designs and cuts inspired by the indigenous heritage. You are in for a makeover here!
Location: Zagreb
Operating Hours: 8:00 AM to 8:00 PM on Weekdays and 8:00 AM to 3:00 PM on Saturdays
Known for: Shawls, scarves and cravats
Bargaining: Not recommended
3. Vinoteka Miličić
Wines are not alcoholic beverages. They are something beyond what you can classify very generically. To be honest, wines are cultures and reflections of a classy past we, as a species, have had. The art of winemaking is no joke as well. From finding the right climatic conditions to grow grapes, picking the right ones for crushing, pruning, fermenting, bottling and labelling to ageing, it's a tradition that we all should cherish together. The process doesn't end there, there is a ritual to taste wine as well.
If you are someone like us who appreciates wines and looks forward to tasting wines from different countries and manufacturers, you will love our next recommendation. Known as Vinoteka Miličić, the shop at Old Town sells a good selection of wines both local and international. It has a generous offering of domestic wines that you can choose and purchase from this store. Be it for a picnic or as a souvenir for your home, this is one value addition to your list of things to shop in Croatia.
Location: Od Puča 9, Dubrovnik, 20000
Operating Hours: 10:00 AM to 11:00 PM
Known for: Wines of different brands and countries and local spirits
Bargaining: Not Recommended
4. Clara Stones
A classy cosy store at Dubrovnic is all inviting for the eyes and heart. The beautifully designed and set up store offers you elite collections of some of the finest handmade jewels in Croatia. Made from pearls, red corals and diamonds, the store enchants you with its workmanship, designs and selections. The store also has a workshop downstairs that allows you to have a glimpse of how the jewellery is made and more insights by the artists working there. Buying one is totally up to you but paying a visit and appreciating art is mandatory.
Location: Naljeskoviceva 8, Dubrovnik, 20000
Operating Hours: 9:30 AM to 4:00 PM on Weekdays and Saturdays
Known for: Designer Jewelry
Bargaining: Not recommended
5. Gruz Market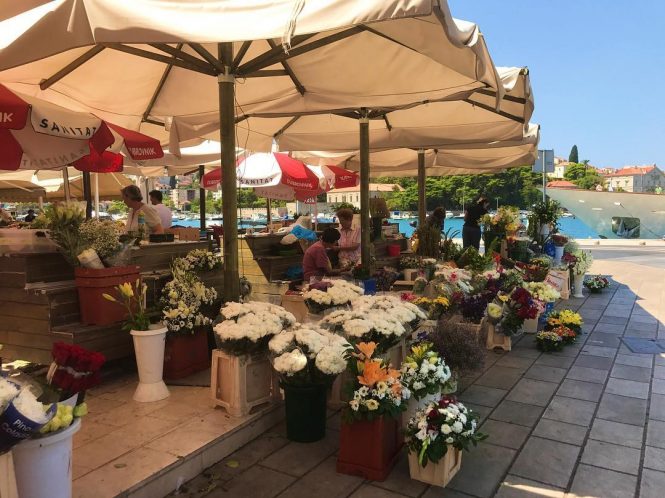 If the Gundulićeva Poljana Market had you all excited, you have to visit the Gruz market when you head out for shopping in Croatia because it is larger and offers you more items to buy. One major factor that makes the Gruz market a must-visit shopping avenue is that this is where locals come in groups and shop for their daily needs.  To get yourself something from the morning, you might have to reach the spot as early as 7:00 AM as it gets crowded too soon and most of the items get sold out.
Most restaurateurs and locals come and buy things in bulk for their businesses because of the freshness and the quality of the fruits and vegetables. One of the best things you can do is try your hands at making a salad by getting all the ingredients from the market and carry a portion or two back at your accommodation. You never know, Europe can bring out the chef in you, too!
Location: Obala Stjepana Radića 21, Dubrovnik, 20000
Operating Hours: 6:00 AM to 8:00 PM on all days
Known for: Fruits, vegetables, fish, flowers and fresh local produce
Bargaining: Recommended during initial business hours
6. Take Me Home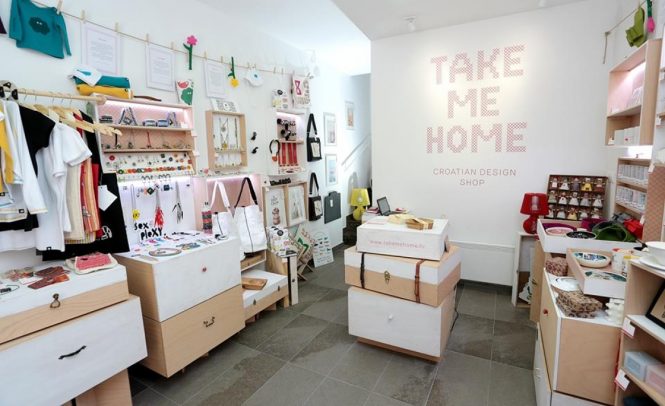 If you appreciate art in any form and love the little things in life, you would find our next shopping in Croatia recommendation gold! Called Take Me Home, the store in Zagreb offers you some of the finest collections of souvenirs in the form of soft toys, posters, coasters, pendants, mugs made of walnut wood, necklaces, ceramics, desk lamps and more interesting things at affordable prices. One of the other reasons you will love the shop is because you can fill your bags with such small yet elegant things and still find space to do some more shopping. If you are looking for the perfect Croatian souvenirs for your friends and family, this is the store you need to head to before you leave. From quirky designs to humorous quotes, you will find some of the most interesting collections here.
Location: Tomićeva 4, Zagreb 10000
Operating Hours: 10:00 AM to 8:00 PM on all weekdays and up to 3:00 PM on Saturdays
Known for: Quirky souvenirs like mugs, pendants, t-shirts, coasters, posters and more
Bargaining: Not Recommended
7. Dubrovačka Kuća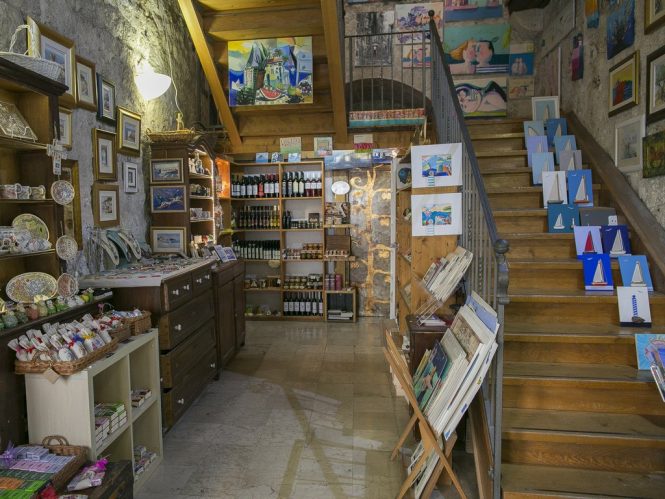 Another magnificent store to visit and buy souvenirs, the Dubrovačka kuća will cast the first spell of an impression with the way the store has been built and designed. From classy wall art and painting to intelligent arrangement of items, the store is a typical representation of Croatian lifestyle, culture and tradition. Some of the most popular finds at the store include olive oils, sweets, posters, local spirits, domestic wines and even bath salts. The store is also linked with the Zagreb Museum of Arts and Crafts allowing you to buy glassware and ceramics at economical prices.
Location: Od sv Dominika, Dubrovnik 2000
Operating Hours: 9:00 AM to 8:00 PM every day
Known for: sweets, domestic wines, bath salts, olive oils, posters and more
Bargaining: Not Recommended
8. Vesmasina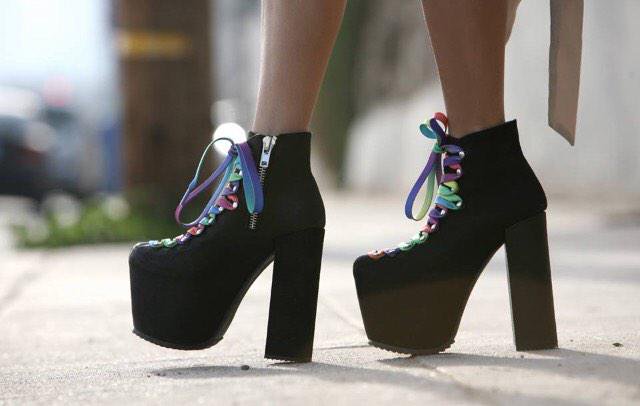 Literally translating to Washing Machine in English, the chick shop in Zagreb is an alternate fashion store away from the selections of the upscale brands. The store is a treasure chest in a way with its collection of tops, hats, shoes, and fashion accessories that you will not come across anywhere else. Truly a Croatian find, this store will turn your shopping moment into a memory with its range of clothing. You can also find retro-themed summer clothes from the brand Wiildfox, rubber wallets and purses from P&G, sunglasses and more.
Apart from branded items, you will also find shopping bags, notebooks, mugs and other quirky souvenirs from the Safari sisters while shopping in Croatia. Vesmasina is your place to go for all your clothing needs and an economical makeover.
Location: Opatovina ul. 45, 10000, Zagreb, Croatia
Operating Hours: 10:00 AM to 8:00 PM on all days
Known for: Fashion and clothing accessories
Bargaining: Not Recommended
Frequently Asked Questions about Shopping in Croatia
1. Do People speak English in Croatia?
Thanks to the increasing influx of tourists from around the world, Croatians are familiar with English and can converse well. According to recent surveys, over 80% of the native Croatians are multilingual, of which 81% speaks English. Besides English, they also speak Italian and German. So you don't have to worry about speaking English in Croatia as you will find no difficulty in conversing with people there.
2. What about food in Croatia?
There are several restaurants in Croatia to take care of your appetite. From local cafes and restaurants to Michelin-star rated restaurants, you can find whatever fits your bill in Croatia. If you are reminded of home and crave for Indian food, there are several Indian restaurants out there as well. However, you should be aware of the Croatian diet. After breakfast, Croatians have lunch and is the main meal of the day for them. Lunch consists of courses and includes soup, entrée of salad, meat or vegetable, noodles or potato delicacies and desserts. They mostly skip dinner and if they have, it is usually light.
3. Are there any Malls in Croatia?
There are plenty of malls in Croatia for you to shop at. From being hubs of branded clothing and products to serving as ideal backdrops for photos, the malls in Croatia are all about having a great time. The Arena Centar in Zagreb is probably the most famous mall in Serbia, with an IMAX theatre inside it. It also has a massive hypermarket, a food court serving global cuisines, retailer brands and casinos and game rooms. Most malls in Croatia have similar facilities and are fun to be in the evenings.
4. What is the Currency used in Croatia?
The Croatian Kuna and not Euro is the official currency of Croatia. While this is one of the most misunderstood facts, you can still use Euros to pay for a few products or services such as at accommodations, restaurants and in some public transportations and even while shopping in Croatia. If you are planning to visit only Croatia, we recommend you convert a major portion of your Indian Rupees to Croatian Kuna and a significant amount to Euros. Issued by the Croatian National Bank, the currency is divided into 100 Lipas. You have two types of currencies such as coins and banknotes. The denominations available for banknotes include 10, 20, 50, 100 ad 200 Kn and coins include 5, 10, 20, 50 Lipa and Kuna of 1, 2 and 5.
5. Do I need to Bargain while Shopping in Croatia?
It depends on where you shop from. If it is a boutique or a store, bargaining is generally discouraged. However, it is possible to bargain in the street markets, especially during the early hours as there is less crowd. You can strike good deals with the vendors.
Don't forget to get a cravat for yourself in Croatia when you go there. Also, make sure to taste the domestic wines and visit the open markets. If you have any other point in mind, share them on your comments.
While the above is an extensive piece on shopping in Croatia, we are always game to know more! Think we have missed anything? Do tell us in the comments!