Summer Vacation Worthy Places: Kids Special
Sand and sun, the summer vacation have just begun!
Fly a kite, jump in puddles, climb trees, lie in the grass, build a fort, chase fireflies, run barefoot, make mudpies have an adventure; after all, it is SUMMER VACATION TIME! School's out and backpacks are lighter, this is the time to plan the best summer vacation for your child. Mentioned below are eight must-have experiences for your children before they grow up.
School's out and backpacks are lighter, this is the time to plan the best summer vacation for your child. Mentioned below are eight must-have experiences for your children before they grow up.
For all the Little Adventure Junkies:
-Because kids don't remember their best day of television…
Do your kids prefer swinging from a tree than sitting indoors and solving jigsaw puzzles? Then these activities are tailor-made for them.
Toy train and cable car ride, Darjeeling:

Is there any experience more thrilling than watching the magnanimous beauty of the mountains unfold as you sit in a vintage, steam engine, breathing in the freshest air? We say, not!
In the age of electric transportation, away from the hustle and bustle of daily life, runs a quaint steam engine that still operates on narrow gauge tracks, in the state of West Bengal. Lugging mini coaches up to the highest Himalayan peaks; this heritage transport is more than a 100 years old. Overcoming the most impossible of curves across breath-taking landscapes, this toy train has also been accorded the UNESCO World Heritage status. Now, that's an experience that is sure to stay in the minds of your child forever.
White Water Kayaking, Canada

"It's a wild, wonderful life," they say. Make your child follow his heart till the adventure unravels. And what's more adventurous than sitting in a raft, oars ready to face the white rapids coming your way?
White Water Kayaking in Canada offers your little one the perfect river rafting adventure! (Handpicked, for every age)It allows children to experience the magnificent wilderness and wildlife up close from the best-of-the-best rafting rivers in the world.
Whether your child wishes to gaze at the astounding Canadian backdrops, river raft or repel down canyons and waterfalls, this place has a river and an adventure tailor-made for them.
For all the Budding Nature Enthusiasts:
-Because not all classrooms have four walls…
Do your kids prefer to go rock-hopping in a creek than play with water guns? Then their love for nature is evident. The following places are sure to bring out your child's love for nature and leave them spellbound.
The Aurora Borealis, Iceland

Remember the time, when your child refused to sleep without hearing the story of the magical lights? Well, tell him it has come to life!
A vacation to the Aurora Borealis, Iceland is not just a vacation; it is a trip that promises to reshape your child's world.
Also known as the Northern lights, these beams are caused when electric particles from the sun collide to create a dramatic display of illuminations. Is there any adventure that can compete with the science, myth, and wonder of the Aurora Borealis? We say, not!
Jim Corbett National Park, Uttarakhand

Growling with the fierce tiger, racing with rapid deer and jumping with the hopping monkeys, Jim Corbett offers your kids a different world of adventure and exhilaration. Developed in the year 1936 this park holds the glory of being India's oldest and most esteemed National Park. Located in the Nainital District of Uttarakhand, this place is surely one of the most exciting vacation spots for all the little animal lovers.
For all the Aspiring Little Archaeologists:
-Because textbooks offer knowledge not experiences…
Do you often find your child making buildings with mud bricks instead of spending time at the playground? He/she is a lover of history, for sure.
Help them explore their love for the social sciences by taking them on trips to destinations that teach them about the subjects.
WARNING: When learning is so much fun, your child would want to study all day!
Hampi, Karnataka

With records of human settlements that date from 1st century AD, the exceptionally beautiful temple town of Hampi has a rich architectural history that is sure to fascinate your children.
Suggested Read : Top 10 Places To Visit In Karnataka
Take your children back in time to the reign of the Maurya Empire and the Vijayanagara kings. Let them experience the age-old elephant stables used to house the royal elephants of King Krishnadeva's army. Let the temples of Hampi like Vittala and Virupaksha teach them about the Vedanta theology.
The more they know about the past, the prepared they will be for the future.
Museo Galileo, Florence, Italy

"If the world is round why don't we fall?" "If the sun sets in the sea, why doesn't it drown?" Does your child constantly hassle you with questions like these? He/She then holds an unconditional interest for science.
This summer take your little 'Galileos' to the Museo Galileo in Italy. Housed in the 11th century Palazzo Castellani building, this museum features one of the world's finest collections of scientific instruments. The extent telescopes and the lens with which Galileo discovered the four moons of Jupiter are among the several scientific artifacts that are displayed in this museum.
A place for artifacts; a birthplace for ideas, the Museo Galileo makes for one of the most interesting expeditions for your child this summer.
For the little lovers of all things fantasy:
-Because the world is a canvas to their imagination…
Gigantic Ferris wheels, colourful merry-go-rounds, gleaming lights, sweet cotton candy and characters from all our beloved stories, vacations to amusement parks make for the most memorable days of our lives.
This summer, gift your child a bagful of memories by taking them to these celebrated amusement parks.
Hersheypark, Pennsylvania:

From exhilarating rides to a relaxing water park, a huge water jungle gym, engaging shows, access to a zoo and an entry into the Chocolate World, the Hersheypark, Pennsylvania has something to offer to children of all ages. If your kids to love the idea of a different-than-usual amusement park, this place is the place to be in this summer.
Magic Kingdom, Florida:

Visit the galaxy, high-sea adventures during the golden age of piracy, capturing a haunted mansion, animated parades, magnificent fireworks, and pictures with your favourite Disney characters…does your child's vacation get any better than this?
Explore an endless land of enchantment, where your child's fantasy becomes a reality. Explore the Magic Kingdom of Florida, this summer vacation.
With all the above suggestions, we're sure you have a 'bucket'ful of places to add to your child's bucket list this summer vacation.
So, what are you waiting for? Get a lot of sand; get a lot of sun, after all the summer vacation have just begun!
Summary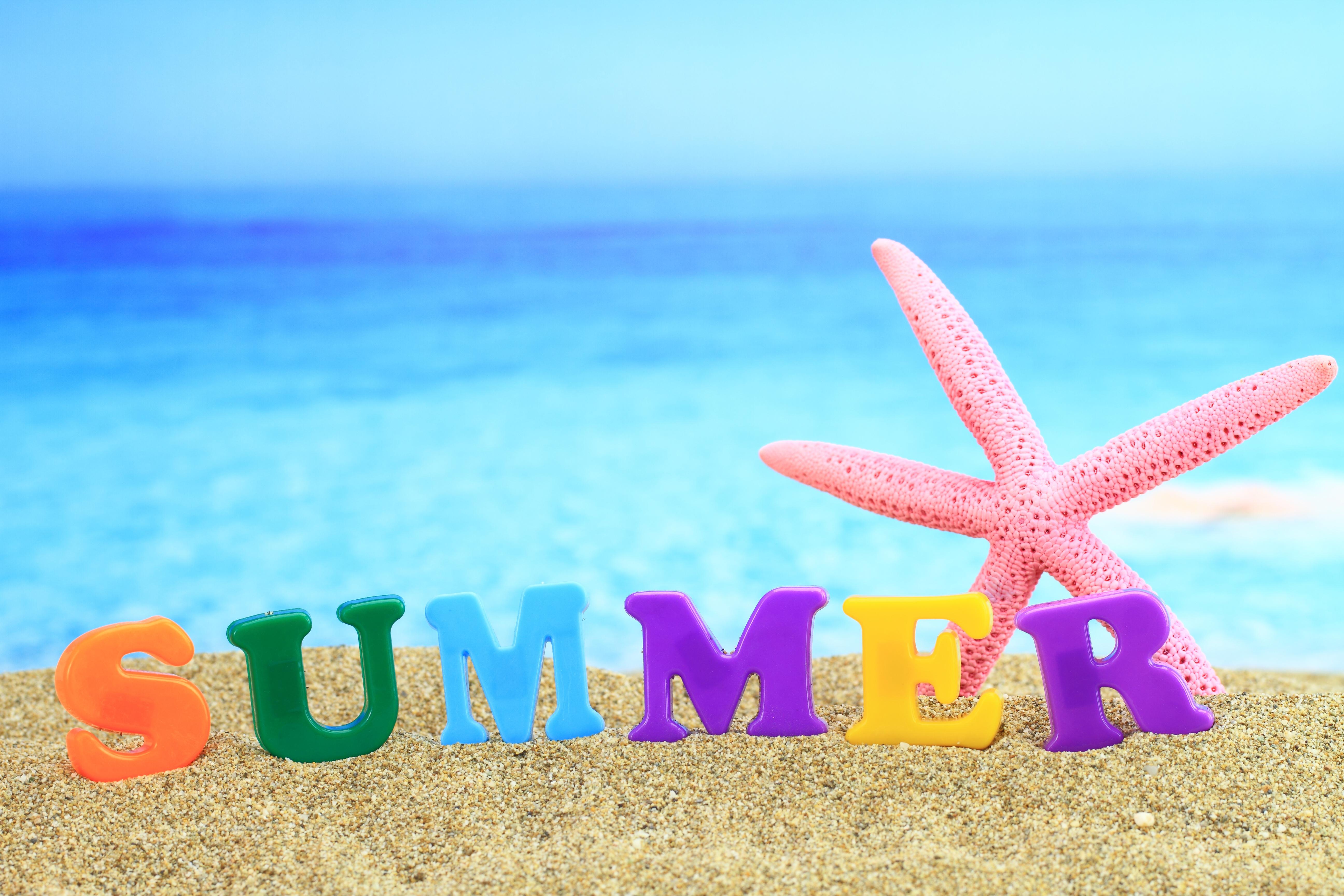 Article Name
Summer Vacation Worthy Places: Kids Special - Thomas Cook India Blog
Description
Summer vacation. Fly a kite, jump in puddles, climb trees, lie in the grass, run barefoot, have an adventure; after all, it is SUMMER VACATION TIME!
Author Name