'Heaven on earth' at Kailash Mansarovar Yatra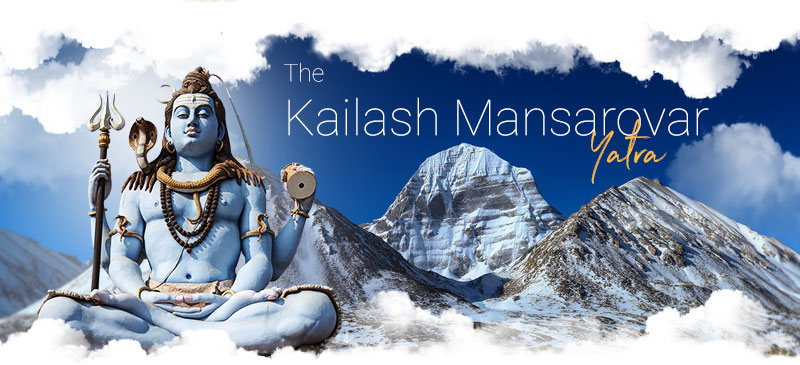 In a world filled with materialistic pleasures, we sometimes forget to connect to our spiritual selves. It could be to introspect our past decisions, gain clarity on future prospects or seek forgiveness for our wrongdoings.
But what if we told you that there is a place to do all of this, and more. The Kailash Mansarovar Yatra is a spiritual journey like no other, transporting you right to the gateway of heaven itself.
Surrounded by immense natural beauty, mystical properties and healing energies, this pilgrimage is sure to connect with your soul.
Kailash Mansarovar Yatra – A tradition that goes back a thousand years
The Kailash Mansarovar Yatra is a holy pilgrimage taken by the Hindus, Buddhists, Jains and Bons, that is believed to be the pathway to attaining spiritual salvation on earth. It is named after two religious' sites of significant power – Mount Kailash and Lake Mansarovar. The Yatra consists of Parikrama, which is the circumambulation around Mount Kailash, and a dip in Lake Mansarovar. The belief is that, all sins will be cleansed and good fortune will come to those who visit these auspicious sites. A tradition that goes back a thousand years, this annual pilgrimage involves trekking at high altitudes and under severe weather conditions, sometimes.
Mount Kailash – Stairway to Heaven
Mount Kailash stands tall and proud at a height of 21,778 ft, which is part of the Kailash range in the Tibetan region. It acts as the point of origin for the four sacred rivers of the Indian sub-continent – Sutlej, Ganges, Brahmaputra and Indus. The shared belief is that Mount Kailash is the earthly representation of Mount Meru and the center of the entire world – The Axis Mundi.
Legends
Hindu's believe that Mount Kailash is one among six mountain ranges, that collectively form the shape of a lotus. The summit is home to Lord Shiva, where he practices yogic austerities and sits in a state of meditation with his wife Parvathi. Another legend states that mountain has four faces made out of gold, crystal, ruby and lapis lazuli, forming the shape of a pyramid.
Buddhists believe that the mount is home to Buddha Cakrasamvara or Demchok– the god of supreme bliss. One of the most well-known legend talks about Milarepa, the only man to have reached the summit. It is believed that he battled the sorcerer Naro Bon-Chung, for days, for control over the mountain. Upon victory, he created the nearby mountain- Bonri and dedicated to the Bon people.
The Bons believe that Mount Kailash is an earthly representation of the Swastika mountain from their religious texts. It is serves as the center of their spiritual realm – Tagzig Olmo Lung Ring.
Jains believe that Mount Ashtapada, closest to Mount Kailash was the site in which Tirthankara Rishabhadeva achieved a state of liberation.
Lake Mansarovar – Symbol of Clarity and Purity
Lake Mansarovar also known as Mapam Yumtso is located at the base of Mount Kailash at an altitude of 14, 950 feet and is considered the highest freshwater body in the world. The name "Manasa sarovaram" in Sanskrit is a combination of the words for "mind" and "lake".
Legends
Hindus believe that Lord Brahma created Lake Mansarovar in his mind, before it manifested on Earth. A drink from its holy waters will cleanse pilgrims from all their sins and after death they shall go to the abode of Lord Shiva.
Buddhists believe that Lake Mansarovar is synonymous with Lake Anavatapta, where Maya conceived Gautam Buddha. It is also central to Buddhist literature and teachings, as Buddha spent many years meditating by the lake.
Bons believe that the lake is synonymous with the sacred deity, Zhang Zhung Meri. It is also believed that the founder of the Bon religion, Tonpa Shenrab, washed himself in the lake after first arriving in Tibet.
Jains believe that the lake is synonymous with Rishabhadeva, the first Tirthankara of Jainism.
Many fascinating legends surround this holy mountain and lake. You may choose to associate with one or all, as you embark on your pilgrimage. Through the course of your journey, you will begin to see these legends take shape and form. Your journey will be richer, your perspectives broader.
And while you reflect on this knowledge, we'll take care of the rest. Take a look at these packages below.
Suggested Read : Choose Char Dham for a 'Mystical journey to Moksha.'
Thomas Cook Tour Packages
Thomas Cook seeks to make your experience as comfortable and pleasurable as possible. We understand how cumbersome this trek can be, but do not worry because you are in good hands.
Each package is specialised keeping your needs in mind. We will be placing you in comfortable 2/3-star hotels with hot and cold-water facilities. Vegetarian meals will be provided, along with airconditioned buses for travel. English speaking Tibet guides will ensure that you are well informed. For your safety, we will be providing you with a Gamow bag that is used to treat acute mountain sickness and oxygen metres, which are used to monitor the oxygen saturation in your blood.
The tours are well balanced to provide enough time for relaxation and rest.
Best times to visit –Kailash Mansarovar Yatra
May to October are the best times to visit the Yatra, due to conducive weather conditions and better visibility.
Kailash Mansarovar Yatra under moonlight
The beauty of the lake under the full moon is not the only reason to plan the trip keeping these dates in mind. Doing a Kora around Mt Kailash during the full moon is considered very auspicious. It is also, believed that taking a dip in the lake on a full moon day washes away the sins of not only the current but past 100 lifetimes.
FULL MOON DAY: –
May 19: 14 *
June 19: 13*
July 19: 13*
Aug 19: 12*
Sept 19:11*
9 nights, 10 days
With demanding careers and families, we know it is difficult to carve out the time. But a journey like Kailash Mansarover has to be experienced to the fullest. This package ensures that you get to see all the main highlights of the Yatra.
Take a look!
Kailash Mansarovar Yatra via Lucknow
After arriving in Nepalgunj from Lucknow, you will check into the hotel. If time permits, you will visit Shaktipith Jaya Bagheshori temple.
The next morning you will be on a flight to Simikot. There, you will visit Shiva mandir and get acquainted with the high altitude. The rest of the day is free for leisure activities.
After a flight to Hilsa, you will drive to Purang and have the rest of the day to relax.
Your morning will begin with a visit to the holy Mansarovar lake. This will be your first glimpse of the beautiful Kailash Parbat and Mansarover. Mount Gurla Mandhata and Lake Rakshastal will also be within view.
Post lunch you will head to Darchen, where the rest of the day is itinerary-free.
The next day marks the beginning of your Kailash Parikrama. After the drive to Yamdwar, you will trek to Dehra Phuk. The 7 hour-18 km trail is filled with cliffs, waterfalls and clear blue skies.
On this day you will cross the Dolma-La pass, situated between two valleys, at a height of 18600ft. Once at the top, you can meditate and make holy offerings to Lord Shiva. Late afternoon will lead you to Zuthal Puk which is also known as the cave of miracles.
Post your morning trek, you will drive to Hilsa for some leisure time.
Your next day will be spent en route from Hilsa to Simikot to Nepalgunj.
Your trip concludes as you board your flight back to Lucknow.
10 nights, 11 days
If you'd like one more magical day at the Yatra, you can opt for Kailash Mansarovar Yatra By Helicopter.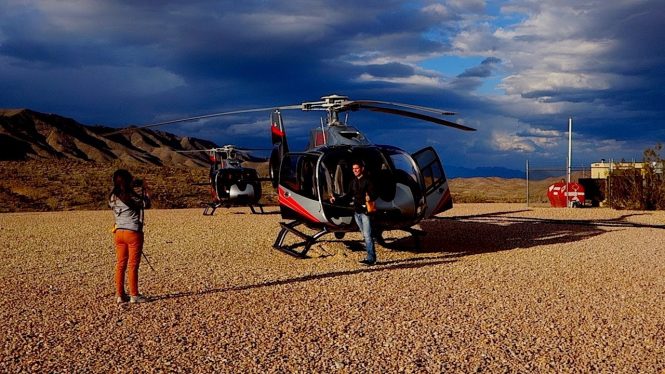 The differences being;
1. Instead of Lucknow, you will be beginning in Kathmandu.
Day 2 begins with a visit to Pashupatinath Temple which is one of the most auspicious temples of Lord Shiva and the seat of the national deity – Lord Pashupatinath – followed by a visit to Guhyeshwari Shakti Peetha which is dedicated to Adi Parashakti.
No matter what religion you come from, this journey will welcome you with open arms. Whether you seek a religious pilgrimage or you simply wish to explore the stunning scenery, Kailash Mansarover Yatra will not disappoint you.
So, head onto to Thomas Cook's website to plan your exciting and mystical expedition!
Also Read : Kailash Mansarovar is Literally Heaven on Earth